Hillary Clinton Wins Crucial Nevada Caucus, While Donald Trump Sweeps South Carolina
Posted on: February 22, 2016, 10:30h.
Last updated on: February 22, 2016, 10:48h.
Hillary Clinton restored order to her 2016 Democratic presidential campaign bid over the weekend, as she edged out challenger Vermont Senator Bernie Sanders 52.6 percent to 47.3 percent in the Nevada caucus. For her victory, Clinton received 19 of the 34 delegates.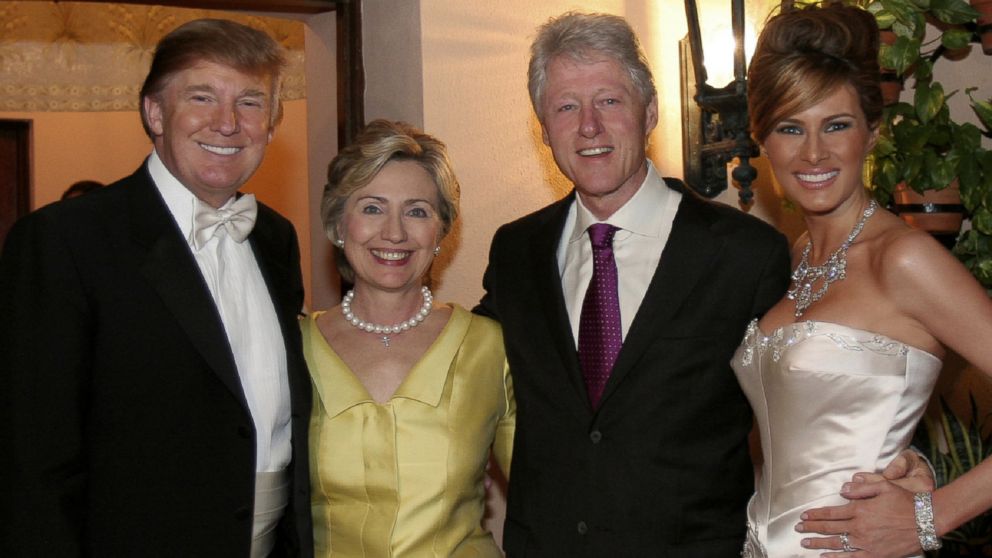 After Sanders gave her an unprecedented defeat in New Hampshire, an accomplishment that was essentially unimaginable nine months ago, Clinton's strong organizational structure in the Silver State was largely thought to be the barricade to Sanders' growing support.
Concerns arose after New Hampshire, sending the Clinton campaign into a frenzy, but on Saturday, the former First Lady and Secretary of State reconfirmed her dominance among minority voters.
Clinton appealed to that demographic in her victory speech.
"We see African-American families denied mortgages at nearly three times the rate of white families," Clinton pandered. "We're going to build ladders of opportunity in their place so every American can go as far as your hard work can take you … But if we listen to the voices of Flint and Ferguson, if we open our hearts to the families of coal country and Indian country, if we listen to the hopes and heartaches of hardworking people across America, it's clear there is so much more to be done."
Trump Cruises Past Cruz, Rubio
Nevadans registered with the Republican Party will pick their GOP nominee on Tuesday. Over the weekend, they too held a primary, but in the much more conservative state of South Carolina.
As expected, frontrunner Donald Trump rolled to his second consecutive victory by receiving 32.5 percent of the vote for all 50 available delegates.
Florida Senator Marco Rubio and Texas Senator Ted Cruz essentially tied for second with 22.5 and 22.3 percent of the vote. Former Florida Governor Jeb Bush placed fourth at just 7.8 percent, which led to the once-favorite candidate suspending his campaign.
The Donald, surrounded by wife Melania and his grown offspring, was effusive in his victory speech.
"Honestly whether we go to Dallas or whether we go anywhere you say, you go to LA … our people are incredible," Trump told supporters. "And our theme, what's our theme? Make America great again."
State of the Race
Republicans need 1,237 delegates to win the nomination, while Democrats require 2,382. Here's where the race currently stands:
Republicans:
Donald Trump 67
Ted Cruz 11
Marco Rubio 10
John Kasich 5
Ben Carson 3
Democrats
Hillary Clinton 500
Bernie Sanders 70
The Republican race now moves to Nevada on Tuesday, where Trump once again has a commanding lead in the polls and is expected to win handily. The former Atlantic City casino owner is the only candidate with such a direct connection to the industry that fuels the Silver State, although he's long out of the gaming business.
The Democrats head east to South Carolina for another Saturday contest.
After those two states, it's on to Super Tuesday on March 1, where 11 states weigh in on the Democratic nomination and 12 Republican jurisdictions make their voices heard on the GOP side.
On Wednesday, March 2, two candidates will presumably emerge and distance themselves from the pack. As of now, those two names are looking more and more like they will be Clinton and Trump.
"The question now is if the establishment will finally accept that Trump is on the path to become the Republican nominee," longtime pollster Douglas Schoen wrote this week. "The rest of the primary states are much more favorable to Trump than New Hampshire and South Carolina … We could very well be seeing a Trump/Clinton general election match-up."
Similar Guides On This Topic
Latest Casino Stocks:
Retrieving stocks data...
Retrieving stocks data...
Retrieving stocks data...
Retrieving stocks data...
Retrieving stocks data...