Harrah's Philadelphia Terminates Employees Who Left Toddler in Vehicle Outside Casino
Posted on: June 30, 2023, 09:26h.
Last updated on: June 30, 2023, 09:37h.
Harrah's Philadelphia Casino and Racetrack has fired a couple employed by the Chester property after they reportedly left their 14-month-old child in their vehicle.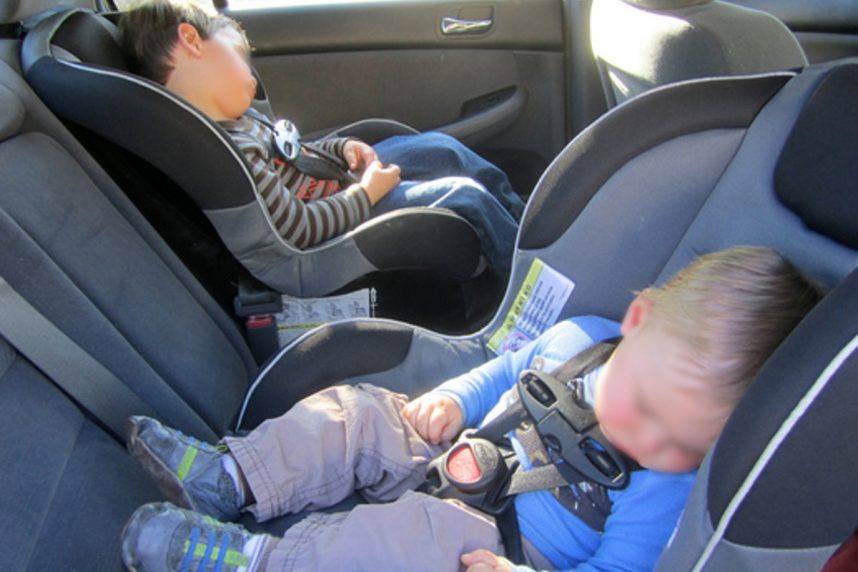 The Pennsylvania Gaming Control Board (PGCB) said this week that a male and female were subsequently placed on the state's Involuntary Exclusion List after Harrah's security detected an unattended child in a vehicle. The couple, whose identity hasn't been made public, entered the casino's dealer school and human resources office and were inside for 14 minutes before being apprehended.
Caesars Entertainment, which operates the racino on the Delaware River waterfront, subsequently terminated the couple's employment.
Pennsylvania law prohibits a person driving or in charge of a motor vehicle from leaving a child under the age of six in the vehicle unattended when the vehicle is out of sight or under circumstances that endanger the health, safety, or welfare of the child.
Unattended Children Remain a Problem
Pennsylvania casinos continue to report on incidences of children being left unattended in vehicles outside of casinos despite state efforts to warn the public about the physical dangers to the children and the possible penalties violators face.
The PGCB last year launched a campaign titled, "Don't Gamble with Kids." The PSA included television and radio ads, printed materials, and social media posts. Along with facing an involuntary ban from the state's brick-and-mortar casinos, violators are subject to criminal charges that come with possible prison sentences.
Despite the PGCB's best efforts, unattended children left outside of casinos remain a major problem in the Keystone State. Along with the Harrah's incident, the PGCB added five other adults to the Involuntary Exclusion List for leaving children unattended.
A male sports bettor at Mohegan Pennsylvania was added to the Involuntary Exclusion List after he left his six-year-old child in his vehicle outside the Wilkes-Barre resort for 28 minutes to place a sports bet. The state gaming regulator said another male trying to access the Valley Forge Casino Resort in King of Prussia was added to the permanent ban list after security noticed a two-year-old child in his vehicle.
The PGCB said two of the other instances occurred at Rivers Casino Philadelphia. One case involved a male patron who left two children, aged six and 11, unattended while he went to the casino's cashier cage to redeem vouchers. Another male patron was permanently banned after security discovered a three- and 13-year-old unattended in his vehicle while he sat inside at the casino's sportsbook.
The state additionally said a male gambler at Rivers Casino Pittsburgh was added to the "black book" after leaving a five- and seven-year-old in his car while he visited the sportsbook for nine minutes.
State Crackdown
Permanently banning a patron from all Pennsylvania casinos for hopping into a casino for a short time might seem severe, but PGCB officials say it's part of the state's efforts to reduce such unattended children occurrences.
The Board's actions serve as a reminder that adults are prohibited from leaving minors unattended in the parking lot or garage, a hotel, or other venues at a casino since it creates a potentially unsafe and dangerous environment for the children," a PGCB statement read. "Leaving minors unattended at a Pennsylvania casino also subjects the offending adult to criminal prosecution in addition to exclusion from all Pennsylvania casinos."
The Board reports that since the start of 2022 through May 2023, there have been 370 incidents of adults leaving children unattended to gamble at Pennsylvania casinos. The incidents involved nearly 600 minors.