Pennsylvania Gaming Board to Consider State College Casino Petition Next Week
Posted on: December 7, 2022, 01:16h.
Last updated on: December 7, 2022, 01:56h.
Next week, the Pennsylvania Gaming Control Board (PGCB) will deliberate on a petition to intervene from a state-licensed gaming operator. The call for action is regarding the state's consideration of a casino project targeting the Nittany Mall near Penn State University's main campus in State College, Pa.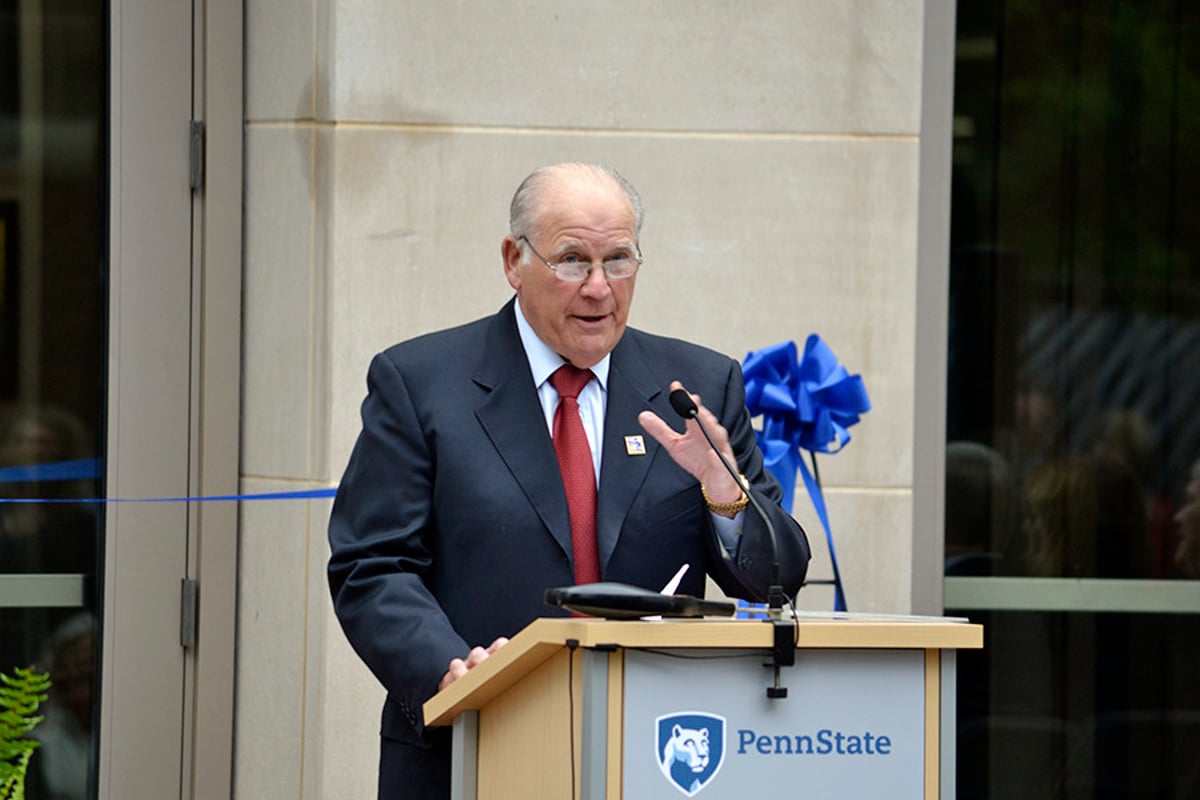 The PCGB announced Tuesday that on Wednesday, Dec. 14, state gaming regulators will hear from representatives of The Cordish Companies, the Baltimore-based gaming and hospitality conglomerate that operates two casinos in Pennsylvania. Cordish runs Live! Casino & Hotel Philadelphia — a full-scale casino and resort — and its satellite "mini-casino" facility in Westmoreland in the western part of the state, called Live! Casino Pittsburgh.
Cordish operates in Pennsylvania under the business name, "Stadium Casino, LLC."
Stadium Casino has raised eligibility concerns regarding the Category 4 application filed by SC Gaming OpCo, LLC. The operating entity is controlled by Penn State alumnus and former university trustee Ira Lubert.
Lubert qualified to bid during the PGCB's September 2020 auction because of his 3% ownership position in Rivers Casino Pittsburgh. Lubert won the mini-casino auction round with a bid of $10,000,101.
Lubert subsequently pinpointed the former Macy's store at the Nittany Mall for his satellite casino. The retail shopping complex is less than two miles from the Penn State campus, where more than 40K undergrads live and study.
Cordish Alleges Collusion
The PGCB fielded two bids during the September 2020 auction. But state officials didn't disclose the party behind the other submission, nor the amount that was bid. Cordish later revealed that it had offered only slightly less than Lubert.
Cordish attorneys contend that Lubert unfairly organized a consortium of investors for the casino near Penn State ahead of the September 2020 auction. The Live! operator believes Lubert had an agreement — or at least a handshake — in place with Bally's Corp. and two other individual investors. That's before offering the little more than $10 million Category 4 licensing bid.
Since Bally's isn't licensed in Pennsylvania and the two other individual investors have no equity stake in a state-licensed casino, they didn't qualify to bid in September 2020.
SC Gaming is not a mere alter ego of Lubert — it is substantively different because there are persons other than Lubert who have ownership or control interests in the entity," Cordish's PGCB petition to intervene declared. "Lubert effectively created an investment vehicle with persons who lack 'an ownership interest in a slot machine licensee,' side-stepping the eligibility requirements."
"Lubert did not apply for the license himself," the petition continued. "What Lubert did violates the Gaming Act and voided SC Gaming's application, vitiating the Board's authority to even consider it."
Lubert's Defense
Lubert has repeatedly denied the legal accusations made against him by Cordish. He says he singlehandedly paid the state the $10 million Category 4 licensing fee before partnering with Bally's, local businessmen Robert Poole, and PSU Trustee Richard Sokolov.
[Cordish's] frustration at being outbid by Mr. Lubert may be understandable, but the very purpose of the auction process is to create competitive pressure to maximize auction bids," SC Gaming attorneys countered in their pre-hearing remarks. "Regrettably, [Cordish's] pursuit of its new, flip-flopped view of the Category 4 application process merely serves to exhaust Respondents' (and the Board's) resources and, in all likelihood, delay the ultimate project that will bring needed jobs and tax revenues to the Commonwealth and Centre County."
In their meeting notice, PGCB officials told reps of both SC Gaming OpCo and Cordish (Stadium Casino, LLC) to "be prepared to provide testimony and evidence to the Board and answer any questions the Board may have with regard to this matter."