Hard Rock Atlantic City President Says with COVID, Younger People Visiting Casinos
Posted on: August 20, 2020, 10:11h.
Last updated on: August 20, 2020, 01:19h.
Hard Rock Atlantic City President Joe Lupo says a younger demographic is visiting the New Jersey beachfront gaming town in the wake of COVID-19 thanks to technological advances and demand for entertainment.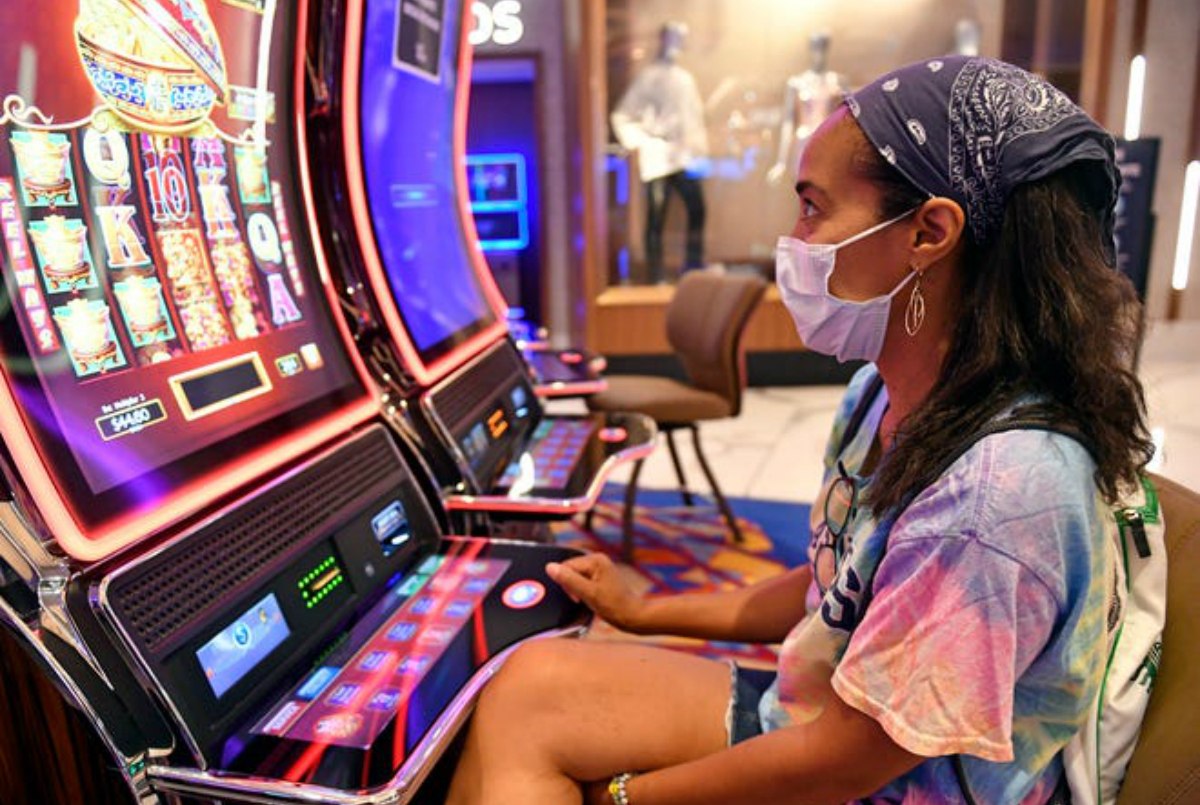 The health pandemic and restrictions have resulted in not only a "new normal," but also a new customer, Lupo said in a recent SiriusXM appearance, forecasting Atlantic City's economic recovery.
We definitely haven't seen the number of elderly slot players as we did last summer," Lupo explained. "We're seeing a younger crowd here on the Jersey Shore."
Penn National Gaming CEO Jay Snowden said earlier this month that it, too, is seeing younger crowds in its casinos across the US.
Snowden told investors that he believes the continued closures of movie theaters and restaurants are prompting many millennials to visit a casino instead. He also credited his company's technological innovations, such as cashless and contactless initiatives, for attracting a younger demographic.
"The days of going to ATMs and getting cash to buy in at a blackjack table are over," declared Snowden. Penn's partnership with Barstool Sports, the chief executive says, is another reason younger people are coming.
New Jersey Gov. Phil Murphy's (D) allowed casinos to reopen on July 2. All nine are back in business but are limited to a 25 percent maximum capacity, and food and beverage on the gaming floors are prohibited.
Spring Recovery
Gross gaming revenue (GGR) at the brick-and-mortar Atlantic City casinos totaled $147.7 million in July. That was a 47 percent drop compared with July of 2019.
Lupo says the casinos will likely need to endure the winter season before being able to reverse the declining gaming revenue numbers.
"With COVID, there will be a much longer time period before volumes get back to where they were," Lupo declared. "I think you're going to see declines in casino revenue probably until next spring."
The Hard Rock exec said customer volumes have been "better than what we expected." But he concedes midweek business has been slow. Industry analysts and Lupo say indoor dining is critical to Atlantic City's recovery.
"We're hoping, obviously, to get a reprieve from that indoor dining ban," Lupo continued. "It's not just about us. It's about the entire New Jersey restaurant industry."
Hard Rock Atlantic City has 12 eateries, 10 of which are currently offering to-go and/or outdoor dining options.
AC Cash Cow 
Hard Rock only opened in June of 2018, but the Boardwalk casino has quickly become one of the highest casino revenue generators. Through July, Hard Rock has reported land-based GGR of $80.2 million. That ranks the property No. 3 in Atlantic City behind only Borgata ($140 million) and Harrah's $80.9 million.
In the first seven months, Hard Rock commanded a roughly 12.5 percent market share of Atlantic City's gaming industry. As Casino.org reported this week, Atlantic City casinos have cut more than 4,200 jobs since the pandemic struck.
Hard Rock has slashed its workforce by 393 positions.
Similar Guides On This Topic