GVC Offloads Turkish Business for Free to Clear Regulatory Path for Ladbrokes Takeover
Posted on: February 19, 2018, 10:00h.
Last updated on: February 19, 2018, 10:04h.
Online gambling giant GVC just gave away a quarter of its business for free. GVC's Turkish operations, which represent roughly 25 percent of the company's profits, were something of a sticking point in its $4.3 billion Ladbrokes takeover, as online gambling is illegal in Turkey.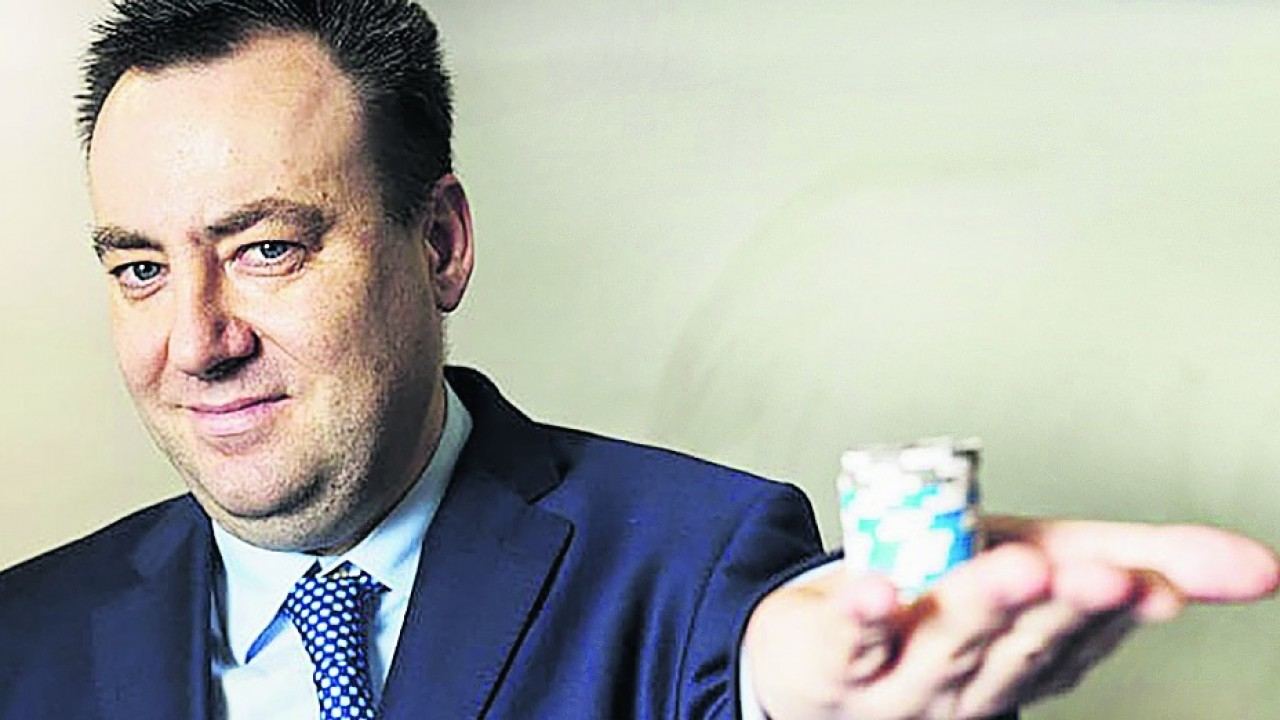 GVC CEO Kenny Alexander said in November that his company would sell the business to a firm called Rospo Malta for $186 million in order to grease the skids on the Ladbrokes deal. The black-market operation in GVC's portfolio was unlikely to impress any lenders financing the deal or meet with the approval of regulators.
Merry Christmas, Rospo
Rospo wanted to pay GVC in monthly instalments over five years, with the first payment to begin in the second month following completion of the Ladbrokes takeover. But GVC felt this was too risky, which means it was Rospo's lucky day.
"It was going to take too long … and Ladbrokes and GVC had agreed that there wouldn't be a recommended merger [if GVC failed to offload its black-market operations]," a spokesman told Reuters last week.
Documents outlining the Ladbrokes deal, released February 9, show that Rospo officially took over the running of GVC's Turkish arm, known as Headlong Ltd, on December 21, the day before the Ladbrokes board announced it had agreed to the takeover.
Rospo was formed in early November by people who had previously provided IT services for Headlong Ltd., according to company filings in Malta, according to Reuters.
Turkish Crackdown
In July, Turkey announced a two-year offensive to "wipe out" illegal gambling. Under proposed new rules, its banking regulation agency would be given powers to prevent financial institutions from processing online gambling transactions, while search engines would be monitored for citizens accessing illegal sites.
Last Tuesday, English-language media outlet Hurriyet Daily News reported that police had arrested 100 people in raids on illegal online sports betting operations in nine provinces across the country.
GVC no longer has to worry about any of this, of course. But it will be waiting anxiously to hear whether the British government will slash the maximum stakes on fixed-odds betting terminals (FOBTs), as threatened. The proposed reduction of stakes from £100 to £2 would wipe a hefty chuck off GVC's $4.3 billion valuation of the bookmaking giant.
As the UK's biggest retail betting operator, Ladbrokes stands to lose the most from drastic reforms.
Similar Guides On This Topic