GVC Chief Kenny Alexander Denies Wrongdoing Over 37Entertainment Claims
Posted on: December 15, 2015, 02:38h.
Last updated on: December 15, 2015, 03:01h.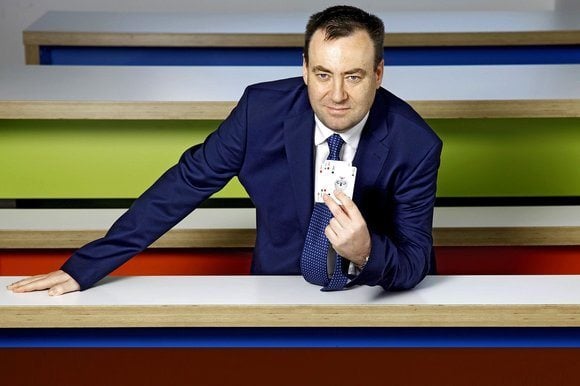 GVC Holding's acquisition of bwin.party was unanimously approved by shareholders today, even as GVC boss Kenny Alexander has been forced to deny claims that his company double-crossed a Canadian marketing company during its negotiations with bwin.
37Entertainment (37E) is believed to have filed an arbitration claim with the International Chamber of Commerce against GVC for misrepresentation of business through the reneging of services on a partnership deal.
37E's claim states that GVC failed to deliver promised services for the launch of two white-label online gambling sites, which were to be operated jointly by the two companies.
The firm claims that GVC continuously delayed the signing of a contract in order to pursue its takeover of bwin.party, before pulling out of the deal completely despite 37E having already begun operations.
"Without Substance"
Speaking to eGaming Review, Alexander called the claims "spurious" and "without substance," adding that the company would "robustly defend" itself.
GVC had previously stated that the claims were without merit, as "no formal agreement had been reached" between the two companies.
"GVC is continuously exploring new relationships in new geographies and not all opportunities reach maturity," said a GVC spokesperson last August.
In September, GVC trumped 888 Holdings for the right to buy bwin.party for $1.6 billion in cash and shares. The battle for bwin was a lengthy affair, as the two online gaming giants attempted to outmuscle one another with bid and counterbid.
Bwin Shareholders Approve Deal
At one point, negotiations appeared to be decided in favor of 888, but GVC's decision to ditch its initial financial backer, Amaya Inc., and make an alternative solo bid eventually convinced the bwin shareholders to come on board. Or half of them, at least.
In the week leading up to the acceptance of the GVC offer, the bwin board polled its shareholders and found that they were split 50/50 between the offers. The board was then able to convince a group of majority shareholders to switch sides and go with its preferred option, GVC.
On Tuesday, however, bwin announced that 99.99 percent of its shareholders voted in favor of the proposal. Bwin said in a statement that the offer still remains subject to the satisfaction conditions set out in the scheme document, such as official sanctioning by the court.
The two companies have been working together to complete the deal, which is expected to be finalized in early 2016.
Most Read