Guyana's Ramada Hotel Casino Damaged by Fire Over Weekend
Posted on: September 25, 2023, 07:39h.
Last updated on: September 26, 2023, 03:20h.
A fire at the Ramada Hotel & Casino in Guyana over the weekend caused considerable damage. The hotel was reportedly filled to capacity at the time. Only minor injuries were reported; however, some guests were trapped while the fire broke out.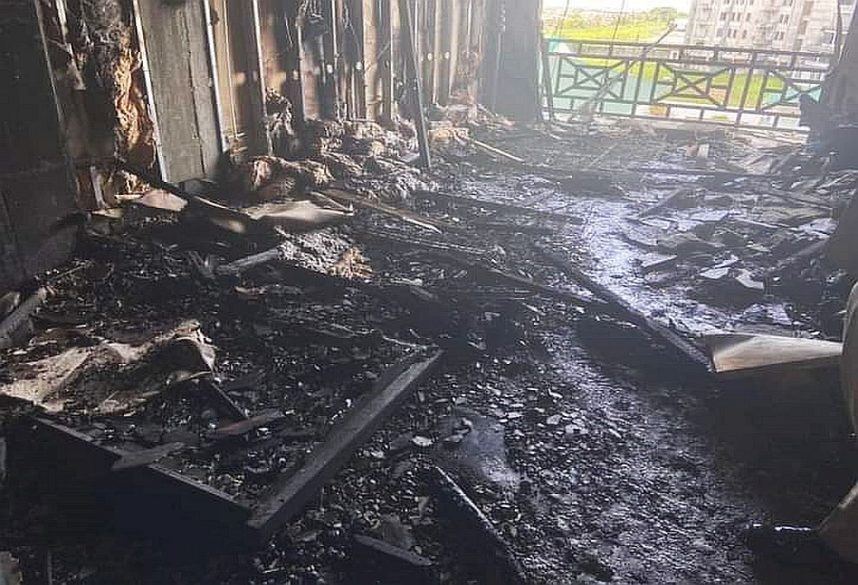 The fire reportedly started just before 11 p.m. Saturday, according to media outlet Stabroek News, when guests by the pool reported smoke coming from one of the hotel rooms on the fourth floor of the six-story building. Staff then called emergency services, and guests were evaluated.
Some guests had to slide down makeshift ropes made from bed sheets. Others couldn't find an escape route and were trapped on the sixth floor.
The fire started in room 431, according to the preliminary investigation. It then spread to rooms 433 and 435. Photos have emerged showing the extent of the fire damage. Several rooms and other areas have been rendered uninhabitable by the damage.
Guyana, a South American country bordering Brazil, Venezuela, and others, is currently hosting The Hero Caribbean Premier League semifinals and finals playoffs. It is celebrating its second annual Cricket Carnival, and as a result, hotels and accommodations are almost all full because of the influx of tourists.
The hotel reportedly had 293 adults and four children staying there on Saturday.
Quick Response Saves Lives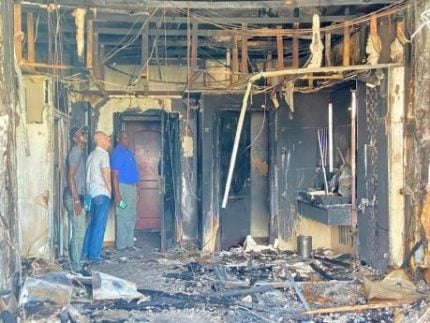 Guayana's emergency services arrived within 10 minutes of receiving the call, bringing 28 firefighters, five fire trucks, and several ambulances to the scene. Within an hour, they had extinguished the blaze and rescued the trapped guests with the help of a hydraulic lift belonging to the fire department.
Paramedics took one guest to a hospital for treatment of smoke inhalation.
Ramada's History
The hotel houses the Guyana Princess Casino, one of the 28 casino operators Princess International owns in Latin America, Oceania, and Europe. Located in the country's capital city, Georgetown, it has 15 gaming tables and 276 slots, according to its website.
The casino has been operational for about 13 years. Three people were allegedly robbed at the location in 2017. They reportedly got away with $9 million, but the police caught up with them shortly after the heist.
The three accused of the casino robbery, Wayne Griffith, Andre Blackman, and Junior Stuart, stood trial the following year. Despite video surveillance, the case against Blackman and Stuart was tossed for lack of evidence. Griffith received a 60-month prison sentence.