Alexander Gustafsson vs. Anthony Smith Headlines UFC Fight Night 153 in Sweden
Posted on: June 1, 2019, 01:05h.
Last updated on: May 31, 2019, 06:12h.
The UFC is heading to Stockholm, Sweden on Saturday, as hometown hero Alexander Gustafsson takes on Anthony Smith in a battle between two leading light heavyweight contenders for the main event of UFC Fight Night 153.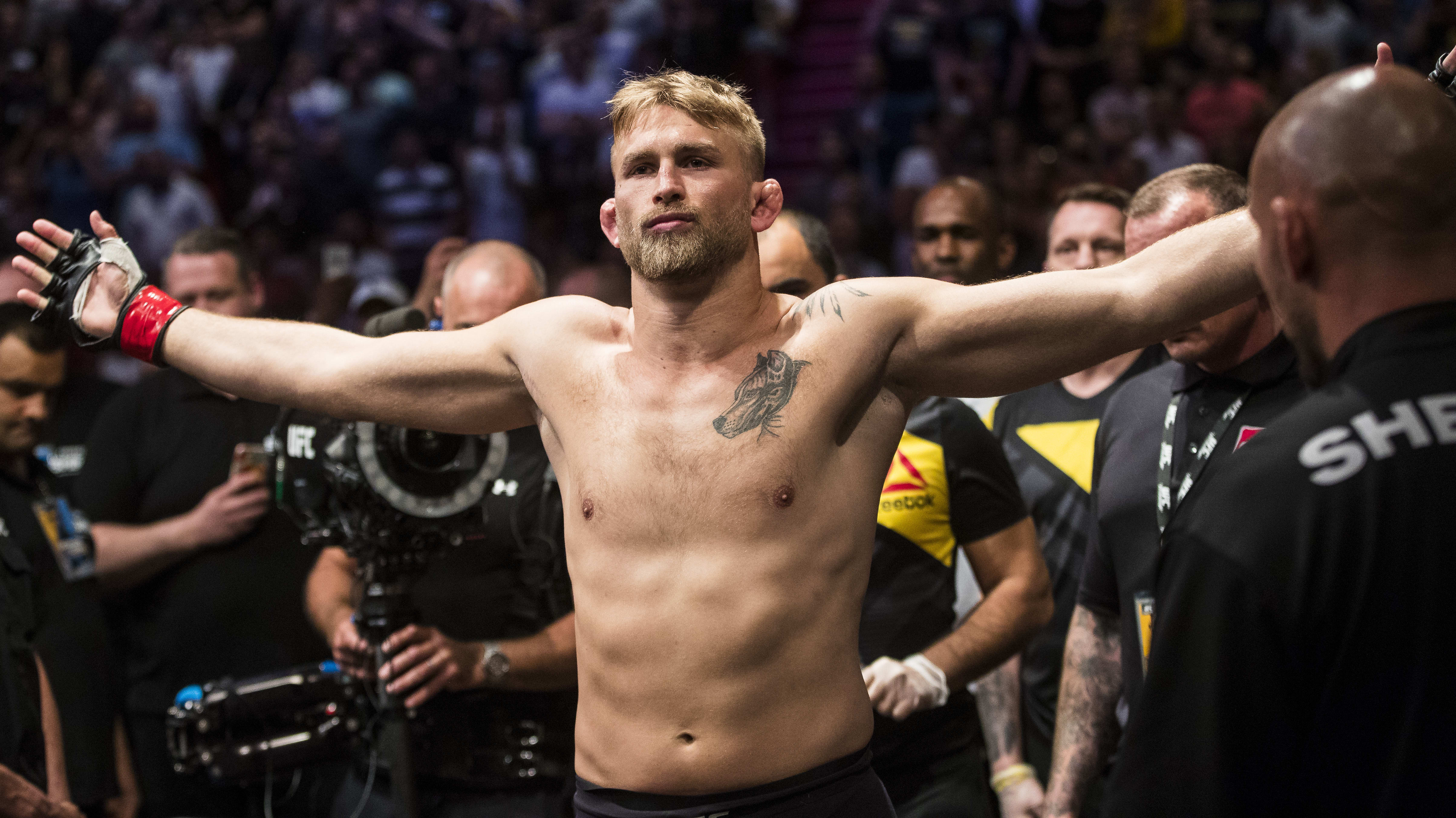 Both Gustafsson and Smith have recently lost fights to light heavyweight champion Jon Jones, but remain among the top five contenders in the division.
Gustafsson Wants Win to Prove He Belongs
That means that while it's unlikely that either of these fighters will get another shot at Jones in the immediate future, the winner should be able to keep themselves in the title picture.
For Gustafsson (18-5), the fight might determine the future of his career. Back in March, the Swede told The MMA Hour that losing to Smith could show him that his time as an elite fighter is coming to an end.
"He's a good guy with a good team behind him, and this is going to be a real challenge," Gustafsson said on the show. "If I don't beat him, if he beats me, then maybe I don't have it anymore. So I'll just take it from there."
Coming into the fight, Gustafsson has said he's confident and relaxed.
"This is my reward. I don't care about anything else," Gustafsson told MMA Junkie. "It's just to be able to be in the Octagon, fighting the guy in front of me, that is a reward for me – and just having fun doing it with a smile on my face. I'm just going to make sure I win every…round there is, just put a beating on him."
Smith Looking to Bounce Back
Meanwhile, Smith (31-14) is hoping that a big performance on Saturday can make up for his disappointing outing against Jones at UFC 235. Smith told The MMA Hour that he's more worried about how he fights than what the outcome of the bout is.
"I want to perform and that's it," Smith said. "That's as far as my mind has gone. After that, we'll see what happens because it's not even about Alex, it's about me. This is about wanting to take a break but I can't do it with this burning feeling in my stomach. I have this feeling where I just need to destroy something. So whatever happens in the interim, it doesn't matter to me."
Smith certainly has the ability to destroy opponents. He has 17 wins by knockout in his career, and his game plan on Saturday will likely be geared around pressuring Gustafsson by looking to close the distance and land some big strikes. But Smith has shown a vulnerability to takedowns, and with Gustafsson known for having an effective wrestling game, the Swede should have the advantage.
Bookmakers have made Gustafsson the clear favorite because of that stylistic advantage. Bovada has him listed at -315, with Smith installed as a +245 underdog in the fight.
UFC Fight Night 153 includes a number of other competitive fights up and down the card. In another light heavyweight matchup, Jimi Manuwa (-160) will take on Aleksandar Rakic (+200), while Featherweights Makwan Amirkhani (-120) and Chris Fishgold (-110) will meet in a fight that is seen as a virtual coin toss.