Jon Jones Defends Light Heavyweight Title vs. Anthony Smith at UFC 235
Posted on: March 1, 2019, 03:10h.
Last updated on: March 1, 2019, 03:10h.
UFC light heavyweight champion Jon Jones is a heavy favorite heading into his title defense against No. 3 contender Anthony Smith on Saturday in the main event of UFC 235 at T-Mobile Arena in Las Vegas.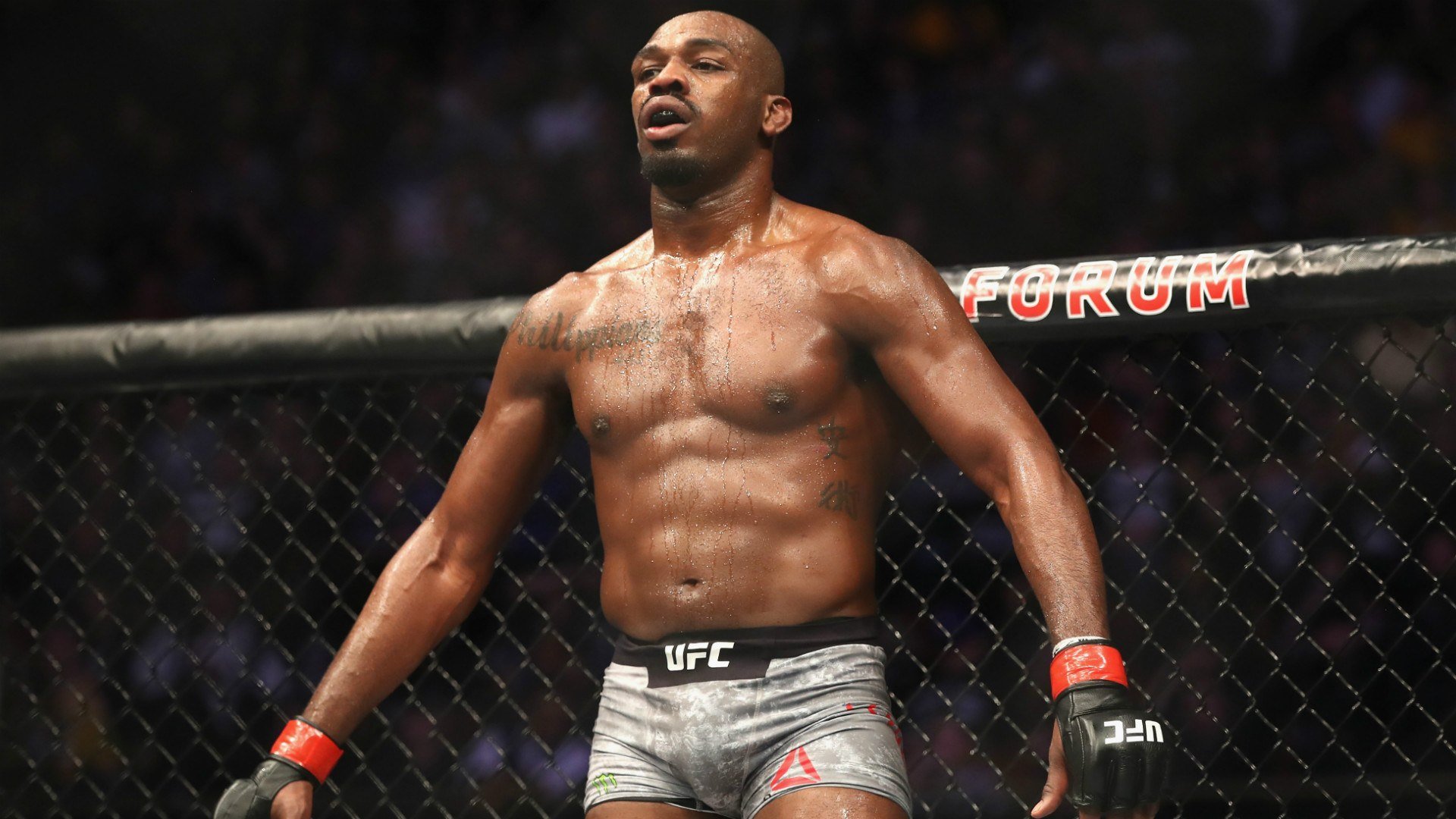 Jones is coming off of a knockout victory over Alexander Gustafsson at UFC 232 in December, while Smith is riding a three-fight winning streak heading into his title shot.
Mr. Jones vs. Mr. Smith
Jones (23-1) has been thoroughly dominant as a light heavyweight, leading some fans to speculate that he might want to consider a move to the heavyweight division to take on the likes of Brock Lesnar or Daniel Cormier. But on Wednesday's UFC 235 media day, Jones made it clear that he has no plans of making any such switch right now.
"Everyone is talking about me going to heavyweight but I don't have any issues with my weight class," Jones told reporters. "My wife's my nutritionist. She knows what I like to eat. She knows how my body reacts to certain foods so I really don't have any problem making light heavyweight."
With Jones widely considered to be the greatest light heavyweight of all time, it's easy to see Smith (31-13) as something of an afterthought. But while the former middleweight acknowledges that Jones has earned his reputation, he believes he has what it takes to pull off what would be seen as a monumental upset.
"I understand that Jon Jones is the greatest of all-time and it doesn't matter how I look up to this point, I'm always going to be a huge underdog," Smith told MMAjunkie at media day. "I don't care what Jon has planned. I don't care at all. I'm going to fight the way I would normally fight, I'm going to attack him from bell to bell. I'm going to be in his face, and if he can deal with that, then props to him, but I don't think he can."
Atypical Drug Test Results Won't Stop Fight
One subplot that has developed before the fight has to do with Jones and his history of testing positive for performance enhancing drugs. Two drug tests taken earlier this month came back with abnormal results, testing positive for trace amounts of a metabolite for Turinabol, a steroid. However, experts say that this long-term metabolite is likely connected to the earlier violation for doping, for which he already served a 15-month suspension.
That means the fight is still on, and likely without any controversy. Inside the Octagon, few bettors are likely to share Smith's confidence in his ability to pose problems for Jones, with Bovada making the current champion a massive -900 favorite in the fight. Those backing Smith will earn a nice payday should he win, as he is currently fetching +550 odds.
The Smith vs. Jones clash isn't the only title fight on the UFC 235 card. The co-main event sees welterweight champion Tyron Woodley (19-3-1) defend his title against No. 2 contender Kamaru Usman (14-1), with the current champ installed as a slight -160 favorite to retain his title.