Guam Waits for Federal Direction on $476K in Frozen Funds from Illegal Gambling Ops
Posted on: July 10, 2017, 03:00h.
Last updated on: July 11, 2017, 06:47h.
The US  Attorney General's office for Guam and the Northern Marina Islands is requesting that a federal judge order the forfeiture of almost $476,000 in frozen funds grabbed from an alleged illegal gambling, asking that the monies be turned over to the overseas US territory.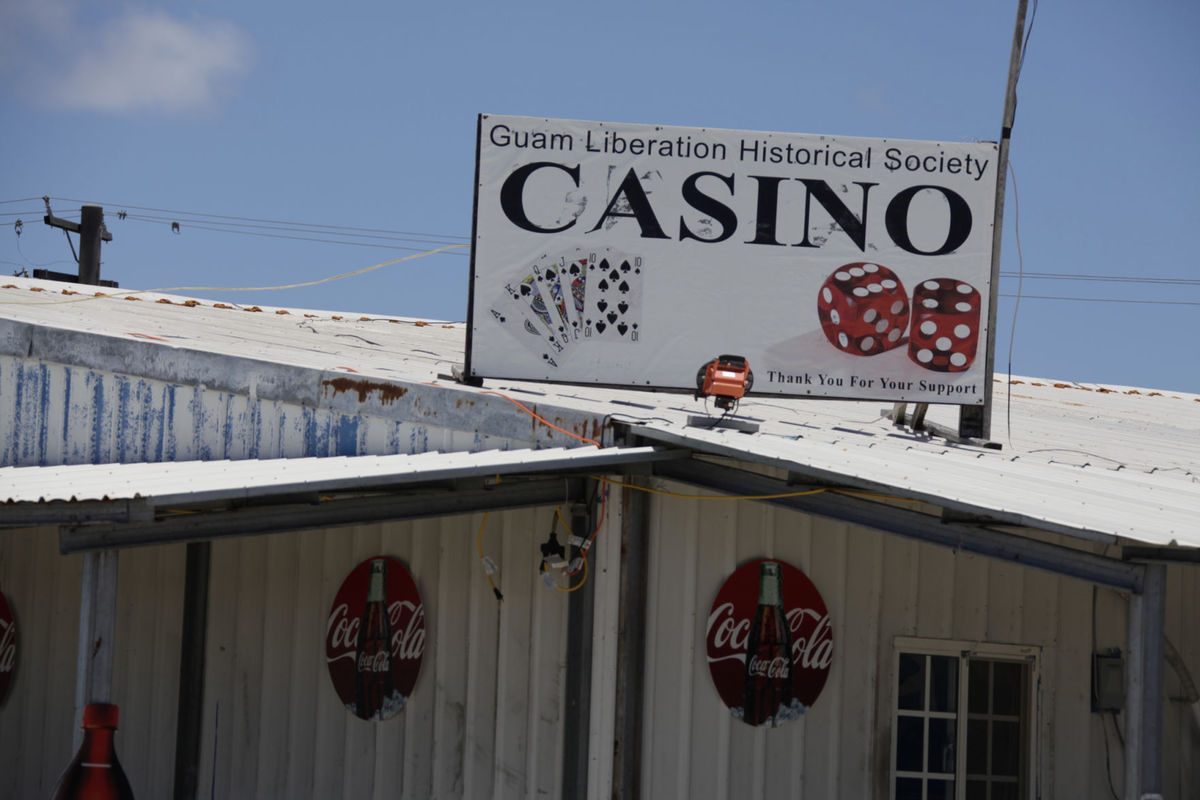 In 2010, a federal investigation led by the FBI and IRS determined the Overseas Chinese Association Center (OCAC) was running an illegal bingo enterprise. Authorities allege that the nonprofit, which was licensed to operate games of chance for charitable purposes, wasn't using the proceeds as mandated by Guam's bingo law.
OCAC was also accused of operating an unlawful poker room.
OCAC claims the revenue helped cover medical travel expenses for those in need who were living on the island. But an IRS probe discovered that just $8,000 had been used as claimed, while the nonprofit took in over $1.5 million in income.
The law enforcement agencies froze three bank accounts linked to OCAC. Betsy Ho and Peter Tsai were charged on three dozen counts of money laundering, as well as three counts each of structuring and criminal forfeiture.
According to The Guam Daily Post, those accounts total $475,715.18.
Mission Averted
The IRS says OCAC obtained its bingo permit in Guam by explaining its charitable mission was to "fund off-island travel for the medically indigent based on referrals from the Guam Department of Public Health and Social Services."
"Medically indigent" is a term used for those who don't have health insurance, or can't afford coverage.
Ho and Tsai were accused of not using the proceeds for the purposes they'd outlined. Authorities say they instead "skimmed" more than $1.4 million for their own use between February 2010 and that December.
Nonprofit executives are forbidden from taking money generated from bingo or lottery games.
In 2010, Ho and Tsai fled back to China. In 2013, Wai Kam Ho, Betsy's husband, informed Guam that she was "on her death bed" and unable to return to the island to defend the charges levied against her.
It's unclear what her current status is, but Ho and Tsai remain classified as fugitives by the FBI.
Cockfighting: Animal Cruelty Remains Legal in Guam
Casino-style gambling has been repeatedly rejected by Guam's citizens. Only charitable bingo, lottery games, and cockfighting are allowed, the latter as it is in many Southeast Asian cultures, including the Philippines, India, and Indonesia.
Perhaps more surprising? Cockfighting was also totally legal in three American states, Louisiana, New Mexico and Oklahoma, until as recently as 2007, when Louisiana became the last US state to ban it.
HSUS CEO Wayne Pacelle has described the gruesome nature of these fights to ABC News:
"They are pumped up with stimulants. They have knives or ice-pick-like gaffes affixed to their legs. And they immediately hack each other to death. Punctured, lungs, gouged eyes, other grievous wounds are part-and-parcel of cockfighting in America," Pacelle said.
Illegal cockfighting continues, however. A recent raid in rural Los Angeles netted 7,000 birds, and was called the largest such a bust in US history.
Similar Guides On This Topic