Grosvenor Casino Worker Killed Colleague, Fiancée with Sledgehammer
Posted on: October 26, 2023, 05:26h.
Last updated on: October 27, 2023, 11:30h.
An Italian casino worker in the UK killed two of his compatriots during an acute schizophrenic episode because he believed they had put spells on him.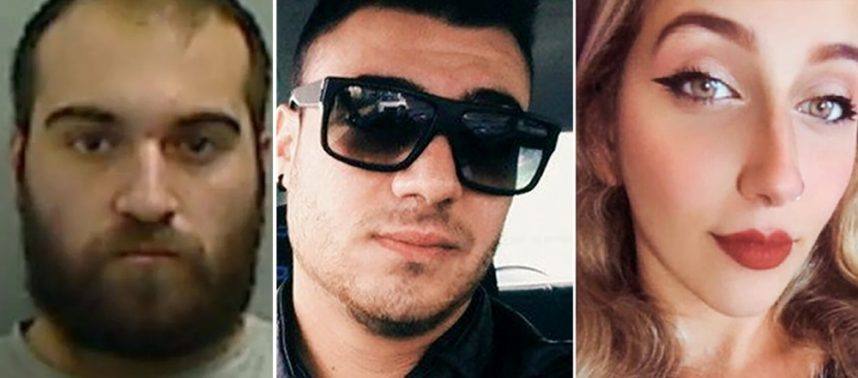 Andrea Cardinale, 22, attacked his "best friend," Antonio Calabro, 26, and Calabro's fiancée, Francesca Di Dio, with a knife and sledgehammer just days before Christmas 2022.
Cardinale and Calabro had met at dealer school in their native Sicily and traveled to the UK together to work at the Grosvenor Casino in Stockton-on-Tees. They shared an apartment in Stockton, in the northeast of England.
The court heard Cardinale had been fired from the casino in September 2022 because of his poor work ethic and "odd behavior." After his arrest, medical experts determined he had been suffering from undiagnosed paranoid schizophrenia for some time.
By the time of the killings, his mental health had deteriorated, and his psychotic illness had become so acute that "his culpability for the killing [was] minimal," Donald Grubin, Professor of Forensic Psychology at Newcastle University, testified.
Scene of the Crime 
In the early hours of December 21, Cardinale entered Calabro's bedroom and bludgeoned his friend with the sledgehammer before stabbing him to death.
Di Dio, who was visiting her fiancé for Christmas, managed to escape and run upstairs before she was killed with the sledgehammer, according to prosecutors. Cardinale then visited a nearby gas station to buy diesel fuel and a cigarette lighter. He doused the property, but did not ignite it.
The bodies were discovered by Cardinale's father, who had flown to the UK after becoming concerned about his son's behavior and was staying in a nearby hotel.
The Sicilian did not speak English and was unsure about how to contact the police in England. Instead, he called Italian police, asking for help. Local police arrived shortly afterward. Cardinale was arrested that afternoon as he was spotted aimlessly walking the streets of Stockton.
Investigators found he had searched the internet for "how to remove the evil eye," "voodoo," and "how to make a bomb."
Need for Answers
Cardinale denied murder but pleaded guilty to two counts of manslaughter by reason of diminished responsibility.
The families are crying out for answers, and it's entirely understandable. The answer in this case appears to lie in a devastating and acute illness which has led to him being responsible, albeit in a diminished form, for the death of his closest friend," defense lawyer Peter Makepeace said.
Judge Paul Watson KC sentenced Cardinale Wednesday to an indefinite hospital order.