Golden Gate, Indiana Grand Get Permission to Resume Racing, But Massachusetts Pulls the Reins Again on Plainridge Park
Posted on: May 8, 2020, 01:59h.
Last updated on: May 9, 2020, 12:50h.
As the country looks to progress in the COVID-19 reopening phase, more jurisdictions are giving race tracks the green light to start or resume their horse racing meets, albeit with restrictions to keep a second wave of coronavirus cases from happening.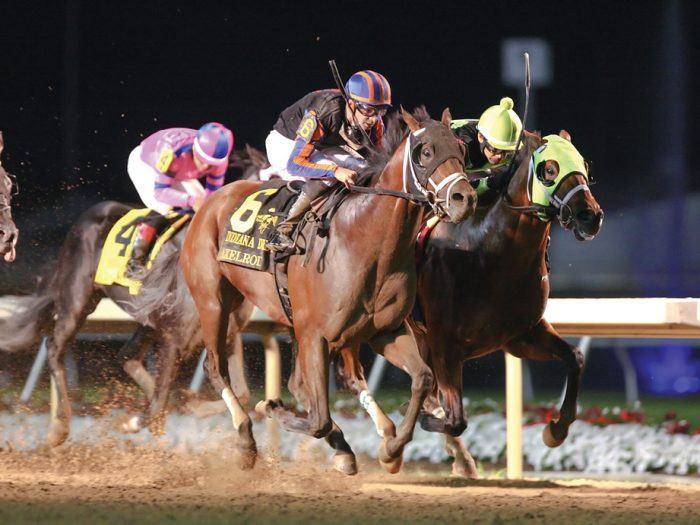 On Wednesday, the Thoroughbred Owners of California (TOC) announced that Golden Gate Fields in Berkeley received permission from the Alameda County Health Department to resume racing next Thursday (May 14). On Thursday, the Indiana Horse Racing Commission announced that racing can resume as of June 14, with Indiana Grand Racing and Casino set to officially unveil the date for its opening day sometime next week, according to a track press release.
It's possible the Indiana Grand may allow fans to watch racing as soon as July 4.
Last week, West Virginia Gov. Jim Justice gave the state's tracks the OK to resume racing. On Wednesday, Charles Town Races confirmed it will restart racing next Thursday.
Charles Town halted its meet on March 24.
I miss the team, the entire team at the track. It's been lonely and trying months, but I promise you better times are ahead of us right now," said Hollywood Casino at Charles Town Races Vice President of Racing and Sports Operations Erich Zimmy in a video statement posted Wednesday on Twitter.
Mountaineer Park, West Virginia's other horse track, will start its meet on May 31.
Santa Anita Hopeful to Resume Next Week
More tracks may soon receive permission to resume racing, including Santa Anita Park. The Southern California track suspended its meet on March 27 after receiving an order from the Los Angeles County Health Department to comply with California Gov. Gavin Newsom's stay-at-home order.
Newsom initially gave that order on March 19. But racing continued at the track as questions circulated whether racing could be considered an essential business. The Stronach Group (TSG), owners of the track, stopped allowing fans at the track on March 13.
Even as Santa Anita and Golden Gate, also owned by Stronach, stopped racing, Newsom's order was not universally applied by every county health department in California. That allowed Los Alamitos Race Course, located just 23 miles south of Santa Anita, to continue holding races because it is located in Orange County.
Santa Anita last gave an update about its situation to the TOC last week. At that time, Aidan Butler, TSG's executive director for California racing, told the owners the track was prepping for a May 15 reopening. But that was partially contingent on the county letting its stay-home order expire on that date.
Massachusetts Commission Extends Delay Indefinitely
While some states are allowing their tracks to move forward with reopening plans, other states are still pushing their reopening schedules further into the year.
On Thursday, the Massachusetts Gaming Commission voted 5-0 to extend indefinitely the suspension of harness racing at Plainridge Park Casino. Previously, the plan had been to allow racing activities to start on June 1 at the track, located about 25 miles southwest of Boston.
However, in a memo to the commission, state Director of Racing Dr. Alexandra Lightbrown said that neither she nor Chris McErlean, the vice president of racing for Plainridge-owner Penn National Gaming, felt a June 1 opening was realistic, considering the state's current stay-home order has been extended to May 18.
Lightbrown said that she and McErlean will review a reopening plan the state plans to release on May 18 and use that information to put together a plan for the harness track.
The Harness Horsemen of New England have raised concerns about the extended delays, noting that racing – although not harness racing – is going on in several other states. In particular, the group opposes any plan that would tie the resumption of racing to the reopening of the track's casino.
However, Commissioner Gayle Cameron supported extending the postponement, noting it will be a challenge to reopen the track in a manner that's safe for everyone.
"Doesn't mean an insurmountable challenge, but it will be a challenge," she told her colleagues Thursday. "And I know that's difficult for the horsemen and women to hear, because they would love to get back to their livelihoods sooner rather than later. I certainly understand that, but safety is a key piece."