Bookmakers Offer Blanket Self-exclusion Program to Glasgow Problem Gamblers  
Posted on: July 28, 2015, 03:20h.
Last updated on: July 28, 2015, 03:24h.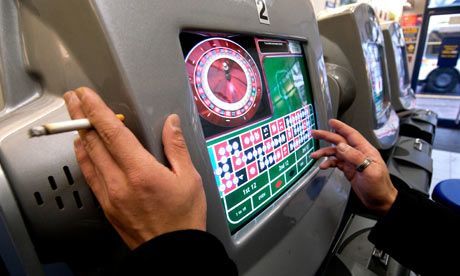 Gamblers in Glasgow, Scotland's biggest city, now have the option to bar themselves from up to 36 bookmaking shops in the city center with just one phone call.
Previously, gamblers were only able to exclude themselves from bookmakers on an individual, shop-by-shop basis.
The pilot scheme, which, if successful in Glasgow, will be rolled out across the UK, will provide a confidential helpline that offers information on how to find help for gambling problems, as well as the self-exclusion service.
The three-month trial has been launched by Glasgow City councilors and the Association of British Bookmakers.
Under the scheme, gamblers will also be able to bar themselves from individual shops of their choosing, such as those close to their homes or workplaces.
FOBT Controversy
"This is a very important step towards helping problem gamblers in Glasgow stay in control, and get the help they need," said ABB chief executive Malcolm George. "High street betting operators want all customers to enjoy their leisure time and gamble responsibly.
"We also want to help those who may be getting into difficulties, and this scheme is a big step forward to achieving that. In addition, it will directly shape the UK-wide scheme that will begin next year."
Most bookmaking shops in the UK are equipped with fixed-odds betting terminals.
The controversial machines, which have been dubbed "the crack cocaine of the high street" by the media, allow customers to wager up to £100 ($157) every 20 seconds on fixed odds games, most commonly roulette.
A recent campaign by local councils across the UK to have the maximum stake lowered to £2 ($3.15) per spin was rejected earlier this month by the UK government.
While the new pilot scheme in Glasgow has been praised by some, others, like Andrew Parkinson, director of campaign group Fairer Gambling, feel it's simply not enough.
FOBTs have spawned a rise in crime on Britain's high streets, he argues, and it's a problem that needs to be tackled more robustly.
"Public Relations"
Parkinson believes the new scheme is little more than a "public relations exercise" for bookmakers and that it will be impossible to enforce.
"There is nothing new about self-exclusion," he said. "It has been operating in betting shops since the mid-2000s. The bookmakers are trying to improve a system that has consistently been shown to be ineffective in helping pathological problem gamblers to exclude from betting shops.
"Many shops have hundreds of people who have self-excluded, and with lone staffing now commonplace in betting shops, it is unrealistic to expect staff working on their own to be able to enforce this. And what any betting shop worker will tell you is that those who have excluded have done so because of FOBTs, not because of traditional over the counter betting."
Glasgow has 223 betting shops where gamblers lost over £32 million on fixed odds betting terminals last year alone.
Anti-gambling campaigners want bookmakers to contribute more of their profits to funding problem gambling programs.