German Lawmaker Wants Stronger Controls on Match-Fixing
Posted on: September 13, 2015, 12:11h.
Last updated on: September 12, 2015, 12:12h.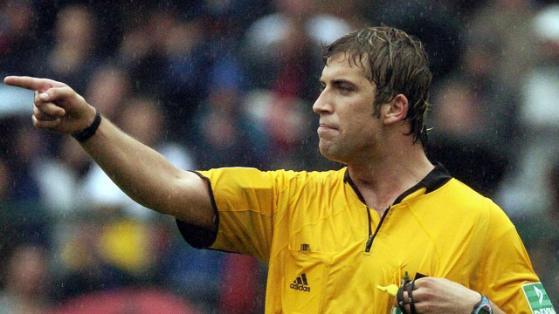 Germany is now a decade out from a major match-fixing scandal that threatened the integrity of one of soccer's most prestigious competitions.
But with few reforms being enacted since then, many have criticized the German government for failing to take a leading role in combating these issues, something at least one lawmaker wants to correct.
Schroder Says Only Criminal Law Can Prevent Match-Fixing
Christian Democratic Unionist minister Ole Schroder spoke at a conference on match-fixing prevention organized by the German Sports Betting Association, saying that he would lead an effort to put new regulatory controls into place with the goal of detecting players who might be violating integrity rules.
Schroder, who serves as the Parliamentary State Secretary for the Ministry of the Interior in Germany, said that legal measures were necessary to stop match-fixing.
"Only a criminal law, which identifies the manipulators on the pitch as perpetrators, can efficiently combat match-fixing in sport," Schroder told the conference.
The German Sports Betting Association (DSWV) was formed last September, when a number of sports betting operators joined together to create a trade group that would attempt to pressure the government into creating a more stable regulatory framework.
A variety of operators are part of the group, from smaller national organizations to major international firms like Betfair, Bet365, and Ladbrokes.
The DSWV was among those who complained about the licensing process for online sports betting in Germany.
Operators have argued that not only has the process itself been chaotic, leaving many operators in limbo while waiting to see if their licenses would be approved, but also that the cap of 20 licenses is an artificial maximum that may not reflect what the market wants.
It is no surprise that the DSWV is also interested in having the government take a firm role in preventing match fixing, as the integrity of games is as important to those setting betting lines as it is for fans and gamblers.
And Germany is still not particularly far removed from a major match-fixing scandal of its own, something that sports betting sites would like to protect against in the future.
Shadow of Hoyzer Affair Lingers
The 2005 scandal that embroiled the Bundesliga, the German soccer league, has become known as the Hoyzer Affair.
The incident involved Robert Hoyzer, a referee who admitted to fixing matches in the second and third divisions of the German soccer system, as well as in the German Cup competition.
For the most part, Hoyzer's actions didn't impact well-known teams. But suspicions were roused after a cup match in 2004 in which Bundesliga squad Hamburg lost 4-2 against the much smaller Paderborn, after two unusual penalties were awarded against the favorites.
Eventually, a group of referees came forward to share their suspicions that Hoyzer may have been on the take.
Hoyzer stepped down as a referee even before the German Football Association could take action, and eventually confessed to the scheme in early 2005, which involved a Croatian gambling syndicate.
Hoyzer ultimately served more than two years in prison after being convicted of the match-fixing case.
The harsh sentence surprised many, including prosecutors, who thought that his actions, while wrong, didn't actually violate criminal statutes: something that could change in the future, if Schroder can follow through on his statements.