Georgia and Utah Horse Racing Bills Leave Starting Gate with No Guarantees
Posted on: February 21, 2019, 02:01h.
Last updated on: February 21, 2019, 02:01h.
A bill that could bring horse racing to Georgia was signed off by a Senate committee Wednesday.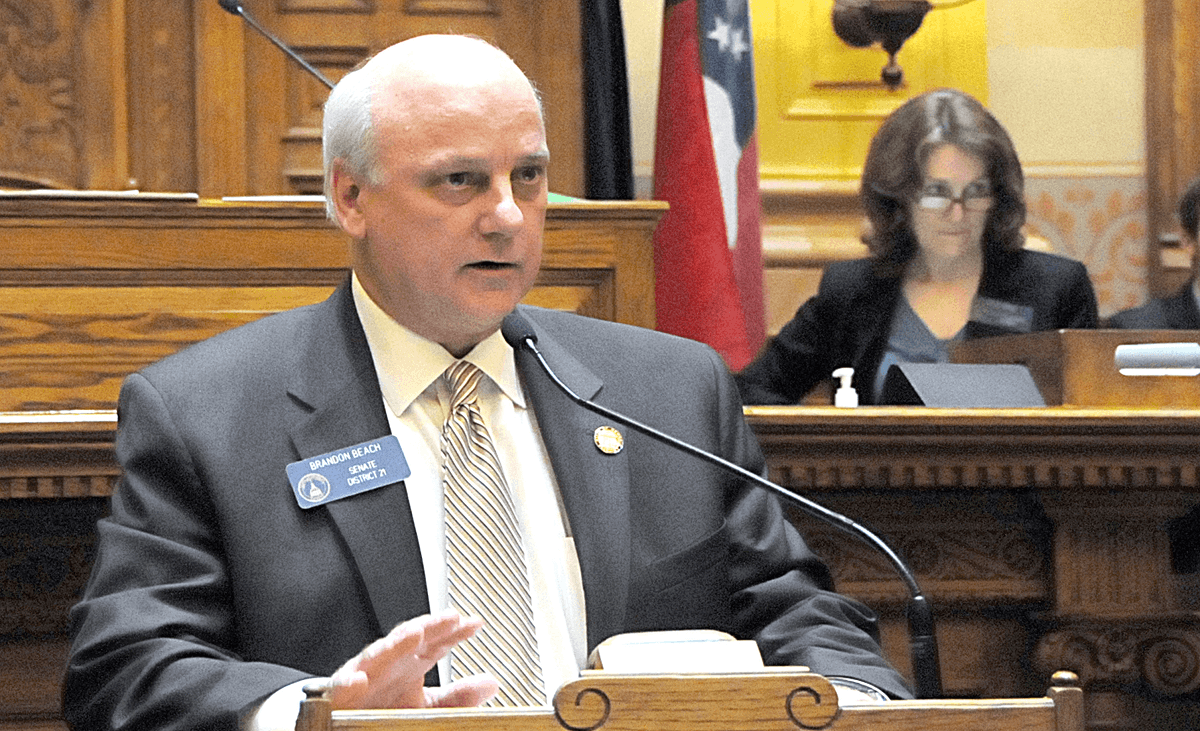 Senator Brandon Beach's (R-Alpharetta) bill would authorize up to three racetracks in the state and create a five-member Gambling Commission, which would award contracts for the tracks to investors. The committee advanced the legislation 5-2.
It's the first step in a perilous trek through a state legislature where gambling bills historically flounder, as Beach knows only too well. In 2016 and 2017, he failed to convince his fellow lawmakers to legalize full-scale casino gaming.
Beach is hoping horse racing may be a more palatable form of gambling to the legislature — and the populace, particularly Georgia's rural communities. The bill is tied to a resolution that would put the question of horse-race betting on the ballot, possibly in 2020.
Rural Georgia will benefit from this," said Beach, as reported by the Times Free Press. "There's horse farms, hay farms, breeding and auctions. It will create thousands of jobs."
Hurdles Ahead
The legislation would require tracks to host races at least 60 days a year. One track could be located within 50 miles of Hartsfield-Jackson International Airport, but an investor would need to pump $250 million into the facility.
The other two tracks would require investments at least $125 million each. Money raised by the state through taxes would go to increasing funding for its HOPE scholarship program.
But as ever, the bill is likely to face opposition from religious conservatives. During the hearing, Georgia Baptist Convention lobbyist Mike Griffin branded the proposal a "Trojan horse."
"Those who are proposing it misunderstand what gambling is," he said, as reported by AJC.com. "This is not just people sitting around drinking wine, eating cheese and watching horses."
Non-Starter in Utah?
One state that is perhaps even less likely to legalize horse racing this year is Utah — which, along with Hawaii, is one of only two states in the US that does not allow any form of gambling whatsoever.
That hasn't deterred Sen. David Hinkins (R-Orangeville) from trying, though. His bill was filed this week and would ask voters to authorize horse racing on a county-by-county basis.
Hinkins insists parimutuel betting on horses does not violate the state constitution's ban on gambling because the Utah Supreme Court has declared it to be a game of skill.
He's right. It did, in 1926. Although the ruling apparently didn't make much of an impression, because, one year later, Utah banned horseracing and never looked back.