Genting Malaysia Pursuit of Macau License Seen as Credible
Posted on: September 30, 2022, 02:42h.
Last updated on: September 30, 2022, 04:15h.
Earlier this month, Genting Malaysia stunned the gaming industry by entering Macau's upcoming retendering process.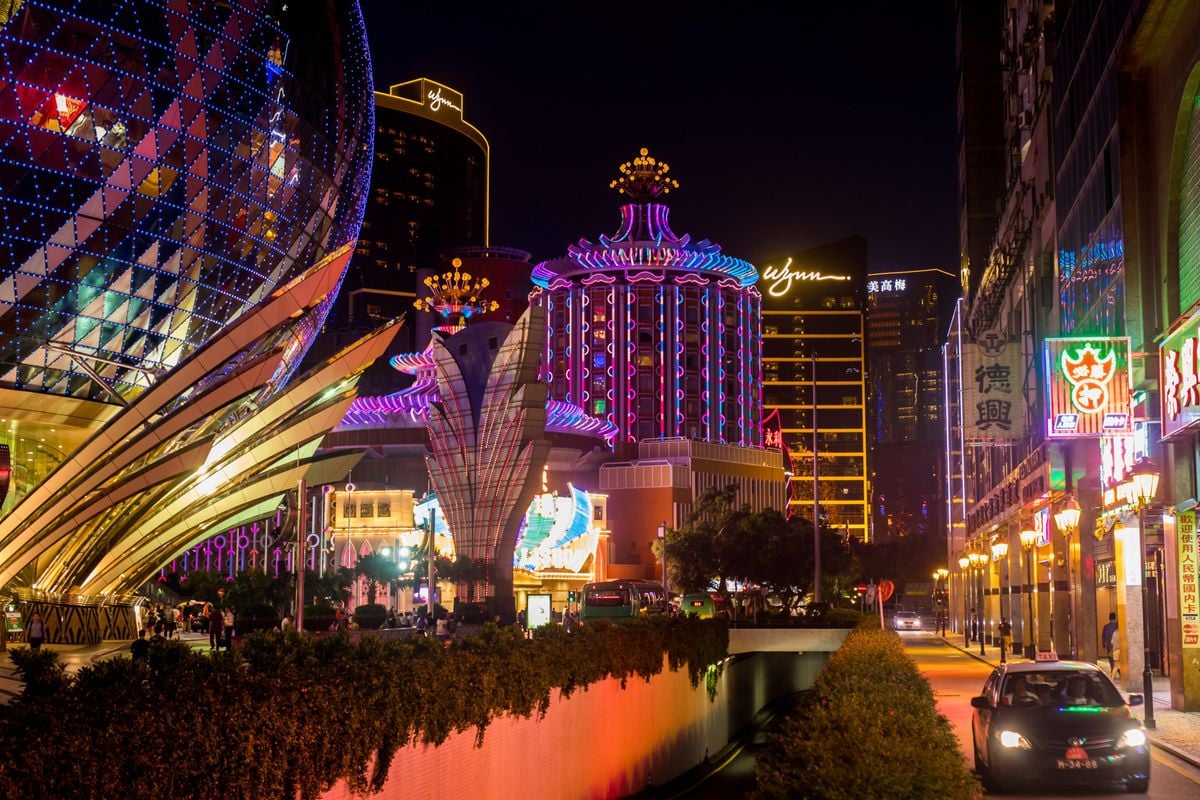 While the special administrative region's (SAR) update to gaming laws makes room for six concessionaires — the current number operating there — Genting's pursuit of a Macau casino permit is viewed as legitimate and something to monitor by analysts and industry observers.
For the time being, authorities in the Chinese territory aren't saying much beyond confirmation of receiving the Genting application and that it is in good standing. The Malaysian company has gaming interests throughout the Asia-Pacific region through various subsidiaries. But it's never operated in Macau. To make that happen, it'd have to supplant a current concessionaire.
Those six are Galaxy Entertainment, Melco Resorts & Entertainment (NASDAQ: MLCO), MGM China, Sands China, SJM Holdings, and Wynn Macau. All of those companies submitted bids to renew their Macau permits.
Genting Macau Chances Are Legitimate
Immediately following Genting's entry into the Macau license fray, the prevailing wisdom among analysts was that company would be unlikely to usurp an established rival. But that view is softening.
They have a strong chance to topple one of the incumbents…and Genting would have been encouraged to come in. With their background it makes a lot of sense," said Ben Lee, founder of Macau gaming consultancy IGamiX, in an interview with Reuters.
Genting has the goods to support its Macau bid. Not only is the company financially sound, with ample access to capital markets, but it's a well-known operator in Asia-Pacific with a trait Macau authorities crave: Non-gaming prowess.
As just one example, Genting's Resorts World Sentosa — one of two integrated resorts in Singapore — generated 35% of 2019 sales from non-gaming ventures, while the best percentage among Macau operators that year was 20%, according to Reuters.
If Genting's In, Who's Out
Assuming Genting's Macau overture wins and an entrenched operator is displaced, that will stoke considerable debate as to what company will be sent packing.
Some analysts believe it's too complex for Macau to replace an existing operator, no matter how compelling Genting's proposal is. That's stoking speculation Genting could enter the SAR via investment in a cash-starved existing concessionaire. There's no confirmation on that issue as of yet, but consensus appears to be that company would be Grand Lisboa operator SJM Holdings.
IGamiX's Lee floated a more controversial idea in the Reuters interview: Macau tossing not one, but two US-based operators. That trio consists of MGM China, Sands China and Wynn Macau.
If Macau authorities opted for that stunning path, it would almost certainly heighten geopolitical tensions between the US and China, while confirming that, at a minimum, two to four integrated resorts in the SAR would see a change in operational control. MGM China (two), Sands China (five) and Wynn Macau (two) combine to control nine Macau casinos.