Gateway Casinos Shutter Ontario Properties, IT Outage Cited
Posted on: April 17, 2023, 09:28h.
Last updated on: April 17, 2023, 05:05h.
Gateway Casinos in Ontario are dark Monday morning after an information technology (IT) outage forced the Canadian gaming operator to shutter its properties in the province.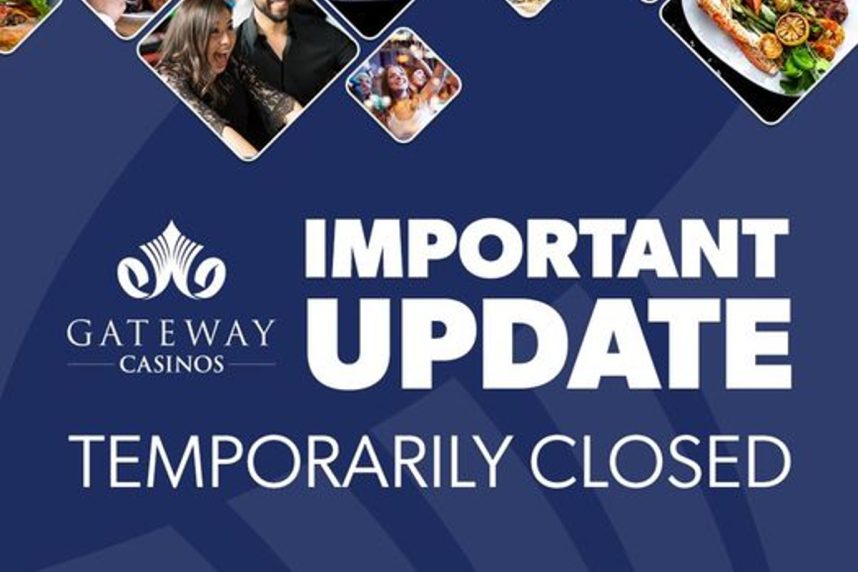 Founded in 1992 and headquartered in Burnaby, British Columbia, Gateway Casinos is one of the largest gaming operators in Canada. The privately held firm is controlled by the Catalyst Capital Group, a private equity investment group in Canada.
Gateway counts 14 casinos in Ontario, all impacted by the IT glitch. Gateway said the disruption was incurred Sunday morning, forcing the casinos to power down their slot machines around 1 p.m. on April 16.
Earlier today, all Gateway casino sites across Ontario experienced a system-wide IT outage," Gateway said in the statement on Sunday. "We have decided to close all locations until further notice as we work to correct the issue."
"We apologize for the inconvenience," the brief statement concluded.
Details Scant
The affected casinos include Gateway Casinos Sault Ste. Marie, Sudbury, Thunder Bay, and North Bay. Those four casinos are in northern Ontario.
Gateway's central Ontario casinos include Playtime Casino Wasaga Beach, Casino Rama Resort, and Gateway Casinos Innisfil. The company's southern properties include Gateway Casinos Clinton, London, Sarnia, Woodstock, Cascades Casino Chatham, Playtime Casino Hanover, and Starlight Casino Point Edward.
Gateway said its two casinos in Alberta and 15 gaming properties in British Columbia were unaffected by the IT mishap.
Gateway Casinos hasn't specified what caused the IT interference, but the company did provide a brief update Monday morning on Facebook.
"Thank you for your patience and understanding as we continue to work through resolving our recent system outage," a company message shared across its casino Facebook pages read. "We apologize for the inconvenience. We look forward to welcoming you soon. Please continue to follow our Facebook page for updates."
Gateway did not allow Facebook users to comment on the post.
2016 Incident
Though Gateway Casinos hasn't said its IT outage is a result of cybercrime or a ransomware attack on its computer systems, such incidences targeting the US and Canadian gaming industries are growing in frequency.
In Nevada, often cited as the gold standard of gaming regulation, state regulators last year recommended that casinos and other gaming license holders take additional steps to protect their data and IT systems.
Last September, the Nevada Gaming Control Board recommended to the Nevada Gaming Commission that all casinos, nonrestricted licensees, and racebook and sportsbooks complete an annual assessment of their cybersecurity systems and relay their findings to the state.
One of Gateway Casinos' Ontario properties, Casino Rama Resort, was hit by a cyberattack in 2016  that saw sensitive data comprised, including customer, employee, and vendor information. At the time, Casino Rama was operated by Penn National Gaming, which is today Penn Entertainment.