Gaming and Leisure, VICI Downgraded on Valuation Concerns
Posted on: July 5, 2023, 04:29h.
Last updated on: July 6, 2023, 09:23h.
Gaming and Leisure Properties (NASDAQ: GLPI) and VICI Properties (NYSE: VICI), the two publicly traded casino landlords, were downgraded on concerns that their valuations are stretched and that near-term acquisition opportunity is limited.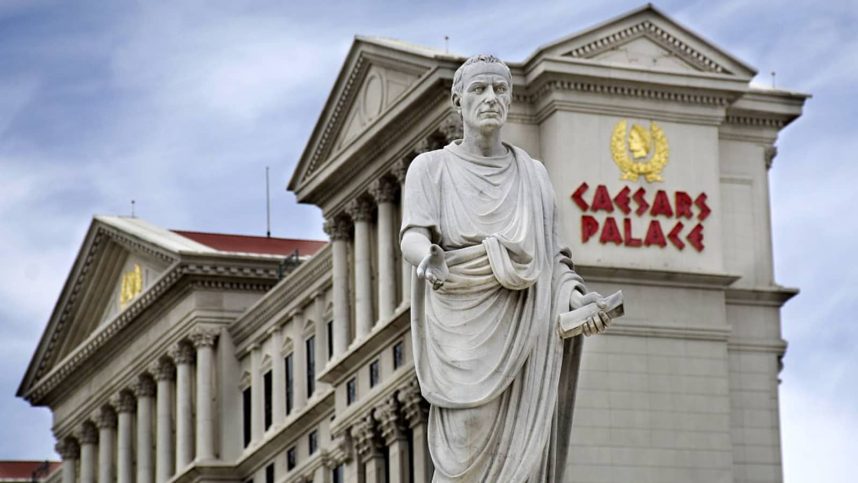 In a note to clients on Wednesday, Deutsche Bank analyst Carlo Santarelli downgraded both gaming real estate investment trusts (REITs) to "hold" from "buy." He pared his price target on Gaming and Leisure to $52 from $60, while lowering his forecast on Caesars Palace owner VICI to $34 from $39. The stocks closed today at $48.15 and $31.33, respectively.
Importantly, our downgrade, stems not from any change to our view on the businesses or stability of the cash flows, but rather the broader climate, its impact on M&A activity and deal accretion, and valuation multiples which we believe are full and unlikely to expand materially in the near to medium term," wrote Santarelli.
Both REITs, particularly VICI, use acquisitions to increase geographic and tenant diversity.
High Interest Rates Could Pinch
The real estate sector is one of the groups most inversely correlated to interest rate tightening by the Federal Reserve and with rates high today, Gaming and Leisure and VICI are feeling the pinch, as both are saddled with year-to-date losses.
There's also the specter of the central bank potentially raising rates more than expected in the second half of the year. That's if inflation remains stubbornly high, employment data accelerates to the upside, or both. Higher borrowing costs equal elevated financing costs for companies, including Gaming and Leisure and VICI. That could hamper transaction activity.
"Further, given refinancing activity in 2024 and 2025, we expect acquired funds from operations (AFFO) growth to further decelerate, in the absence of M&A activity, which, we note, has resulted in more limited accretion in recent transactions," added Santarelli.
AFFO is a critical metric in valuing REITs. Specific to GLPI and VICI, the casino owners have used smart acquisitions as an avenue for boosting AFFO.
Gaming and Leisure, VICI Fundamentals
While he downgraded the stocks, Santarelli noted Gaming and Leisure and VICI remain fundamentally sound and appealing relative to the broader universe of real estate equities.
We continue to view the gaming REIT complex as one that possesses many favorable aspects, when compared to other REIT verticals, and we also believe the stability of the tenant cash flows, are virtually unrivaled, as evidenced during the COVID shutdowns," concluded the Deutsche Bank analyst.
While financing costs could be an issue, both REITs have expressed an interest in more acquisitions. Specific to Gaming and Leisure, that landlord could wring significant financial benefits from the site of the Tropicana Las Vegas Hotel and Casino becoming home to a Major League Baseball (MLB) stadium.