Gaming and Leisure Properties Bonds Steady, Says Research Firm
Posted on: September 22, 2023, 05:40h.
Last updated on: September 23, 2023, 09:44h.
As tenant diversification increases, corporate debt issued by Gaming and Leisure Properties (NASDAQ: GLPI) could be attractive to some fixed-income investors, though upside could be limited.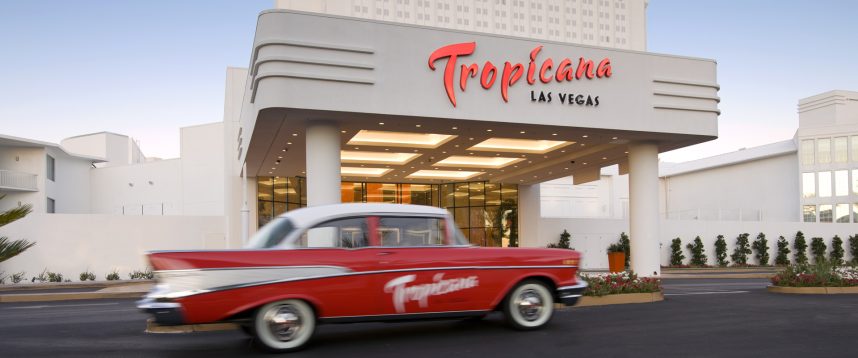 That's the take of Gimme Credit analyst Kim Noland, who, in a new report to clients, rated the gaming real estate investment trust's (REIT) bonds maturing in 2030 "outperform" while cautioning that the debt probably won't generate much in the way of capital appreciation. Those bonds currently sport a yield-to-worst of 6.8%.
We think partially debt-financed mergers and acquisitions has the effect of temporarily increasing leverage and likely deters ratings upgrades," Noland wrote.
At the end of the second quarter, Gaming and Leisure's leverage was 4.8x, and Noland expects that figure to remain stable in the 5x area. Fitch Ratings has a "BBB-" rating on the REIT's corporate debt, the lowest investment grade.
Tenant Diversification Helping Gaming and Leisure
Gaming and Leisure was spun out of Penn Entertainment (NASDAQ: PENN) a decade ago, and over that time, the regional casino operator has become the REIT's largest tenant.
However, analysts and investors view tenant diversification as essential to the gaming REIT investment thesis. Gaming and Leisure is answering that call, adding Bally's, Cordish Cos. and other casino clients to its roster in recent years. Last month, the REIT announced it's paying $100 million for the real estate associated with the Hard Rock Casino development in Rockford, Ill. That brings another new tenant, 815 Entertainment, into the fold.
"The 815 deal involves providing construction financing to the tenant, like several others the company has pursued in the last few years. The innovative nature of these REIT deals has helped GLPI diversify its gaming REIT business. It now has seven gaming operator tenants in addition to the original PENN," added Noland.
Currently, GLPI owns the property assets of 59 gaming venues across 18 states. The Hard Rock will be the sixth Illinois venue in the REIT's portfolio.
Las Vegas Could Be Gift for GLPI
Las Vegas is the largest casino center in the US, and in that city, GLPI rival VICI Properties (NYSE: VICI) is the largest owner of gaming real estate.
GLPI has a well-known preference for regional casino real estate, but it does own the property assets associated with the Tropicana on the Las Vegas Strip. That could position the REIT to benefit should the Oakland Athletics execute a long-telegraphed move to Sin City. Bally's, the operator of Tropicana and GLPI, has agreed to fund up to $175 million worth of property improvements in exchange for a rent increase.
"GLPI is providing 9 acres of the Tropicana Las Vegas site for the construction of a home venue stadium that will complement the Bally's Tropicana resort," concluded Noland. "GLPI will provide construction financing ($175 million) and receive rent under the original ground lease as well as an additional rent during development of 8.5% of funded costs. While construction funding is riskier, the financial wherewithal of partners as well as governmental support mitigate downside."