French Online Poker Market Continues to Decline
Posted on: April 21, 2014, 05:30h.
Last updated on: April 18, 2014, 06:54h.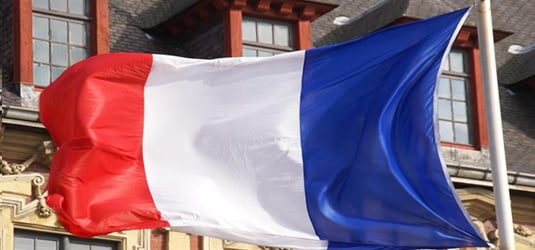 France's online poker market is still moving in a distinctly downward trajectory, according to its online gaming regulator ARJEL, continuing a negative trend that began in 2011, just after the country opted to regulate and ring-fence the market. In the first quarter of 2014, 12 percent fewer new accounts were created than in the corresponding quarter of the previous year, while the number of active accounts has dwindled from 299,000 to 263,000. This has cost operators around 10 percent of their revenue, says the regulator.
While online tournaments were actually showing positive results – up 9 percent – this wasn't enough to offset the damaging slump in ring-game turnover. Cash games fell by 19 percent during the first quarter of 2014, a worrying 28 percent drop in just two years. While tournaments brought in €407 million ($562m)  in 2014, up from €375 million ($518m) in 2013, the rake from cash games dropped from a total of €1.476 ($2.04m) to almost €1.2 million ($1.66m) during the first three months of 2014. All in all, the total of active players at .fr online poker rooms fell from 299,000 in 2013 to 263,000.
Policy of Segregation
Things have been going downhill since France decided to regulate and ring-fence online poker and online casino gambling in 2010, effectively closing its borders and isolating its player pool from the rest of Europe. The reasoning was that the ease of domestic payment transfers would encourage players to play, and more localized marketing campaigns would bring in more recreational players. However, the opposite appears to be true, and liquidity levels have reached an all-time low.
The reality was that the French government taxed operators too heavily and many were forced to increase the rake on cash games to a degree that was unpalatable to the players. Many of the online pros headed to the UK to ply their trade, while recreational players found it tough to beat the rake and stayed away. Forty-seven percent of professional online poker players in France recently admitted that they had accounts at illegal offshore online poker sites because they offered better games.
While the new US jurisdictions examine the idea of sharing player pools across states, the policy in Europe has been one of gradual segregation. Italy followed France in 2010, and then in the wake of Black Friday the following year, Belgium, Denmark and Spain adopted the same model, perhaps feeling that strict government regulation would reassure players and rehabilitate online poker's besmirched reputation.
Poker à la mode
However, the simple fact is that online poker needs a healthy ecology in order to survive and prosper. In a move that was very much against the European Union ideal of free trade across borders, the French government recently rejected a proposal to share player pools with Italy, Spain and the United Kingdom.
During the parliamentary hearing on the matter, rapporteur of the Economic Affairs Committee missed the point when he claimed that "people simply needed to realize that, despite significant investments in advertising and development, poker has now gone a little out of fashion."
The upswing in tournament players suggests this may not be the case and we reckon online poker will forever be à la mode. But for cash games to be sustainable, the rake must be fair and player pools must be shared so that players have the variety of competitive games to suit their tastes and pockets. Without the required liquidity, France will continue to strangle its own poker economy and things will continue to be bleak for the foreseeable future.