Fremont Street in Downtown Las Vegas to Experience Interactive Multimedia Revamp
Posted on: February 9, 2018, 09:00h.
Last updated on: February 12, 2018, 07:41h.
The Fremont Street Experience in downtown Las Vegas is getting a revamp. On Wednesday, Las Vegas City Council agreed a grant of $9.5 million for "floor to ceiling" renovations which will include a large-scale update to the video canopy attraction.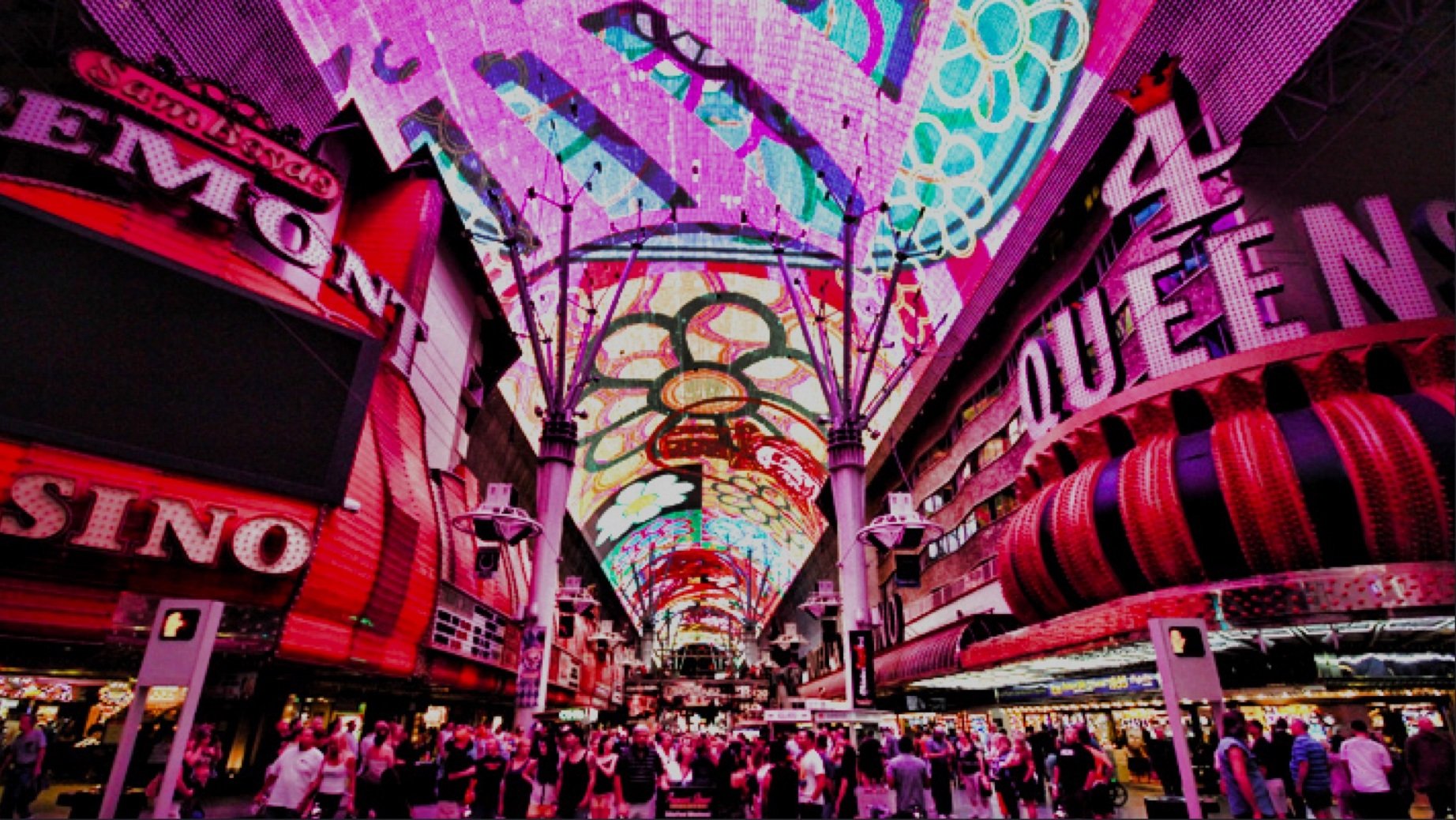 The 1,500-foot long, 90-foot wide canopy, suspended 90 feet above the pedestrian thoroughfare, has not been renovated in 14 years. Patrick Hughes, president and CEO of the Fremont Street Experience, told council officials that the plan is to increase the density of the pixels in the LED lights, making them brighter, so that the video display will be able to run 24-7, not just at night. It's a big job – there are 12.5 million of them.
"We need to keep the lights on, we need to stay ahead," said Hughes.
The Fremont Street Experience revamp will also offer ramped up public interaction via a smart phone app, called "The Key." This will allow people to post personal messages that will be displayed on the video above their heads (after being screened by Fremont Street Experience staff for inevitable obscenities, naturally).
Attraction Interaction
Visitors will also be able to vote on what music they want played, said Hughes. Meanwhile, anyone who has the app will be able to tune in from wherever they are in the world to view what's playing on the canopy. It's a feature that will "create a connection and keep people coming back," Hughes believes.
We're looking to take what is now one-dimensional and create a new, floor-to-ceiling, interactive experience that will separate us from the rest of the world," he added.
"It really is unique," agreed Mayor Caroline Goodman, "a one-of-a-kind in the world – and we're so excited, and it brings people downtown."
Downtown Upturn
Fremont Street – and downtown in general – has been reborn in recent times. For many years it was the Strip's shabby, screwball older brother who had fallen on hard times, but investment in entertainment and non-gaming amenities have transformed the area.
A big new hit is the Fear the Walking Dead Survival experience, which opened in the summer. Based on the eponymous TV show, it transports teams of volunteers into a community college during a post-zombie apocalypse. The experience uses motion rides and video-gaming elements, but the zombies are played by real-life jobbing actors, making for a thoroughly hair-raising experience.
Meanwhile, D Casino's Derek Stevens has been tearing up a small corner of Fremont Street in preparation for a new casino project. Details are thin on the ground, but Stevens has promised a resort with "some of the more modern amenities that we don't have downtown."
But he promises he's not going to tamper with the 'old Vegas' vibe too radically.
"We'll still respect the fact that this is downtown Las Vegas and Fremont Street," he told the Review-Journal recently.
Similar Guides On This Topic