FOX Bet Launches in New Jersey, First Media Giant to Lend Name to Sports Betting
Posted on: September 3, 2019, 08:27h.
Last updated on: September 3, 2019, 11:39h.
FOX Bet is officially live in New Jersey, and the sports betting platform is the first to feature the branding of one of the largest media conglomerates in the world.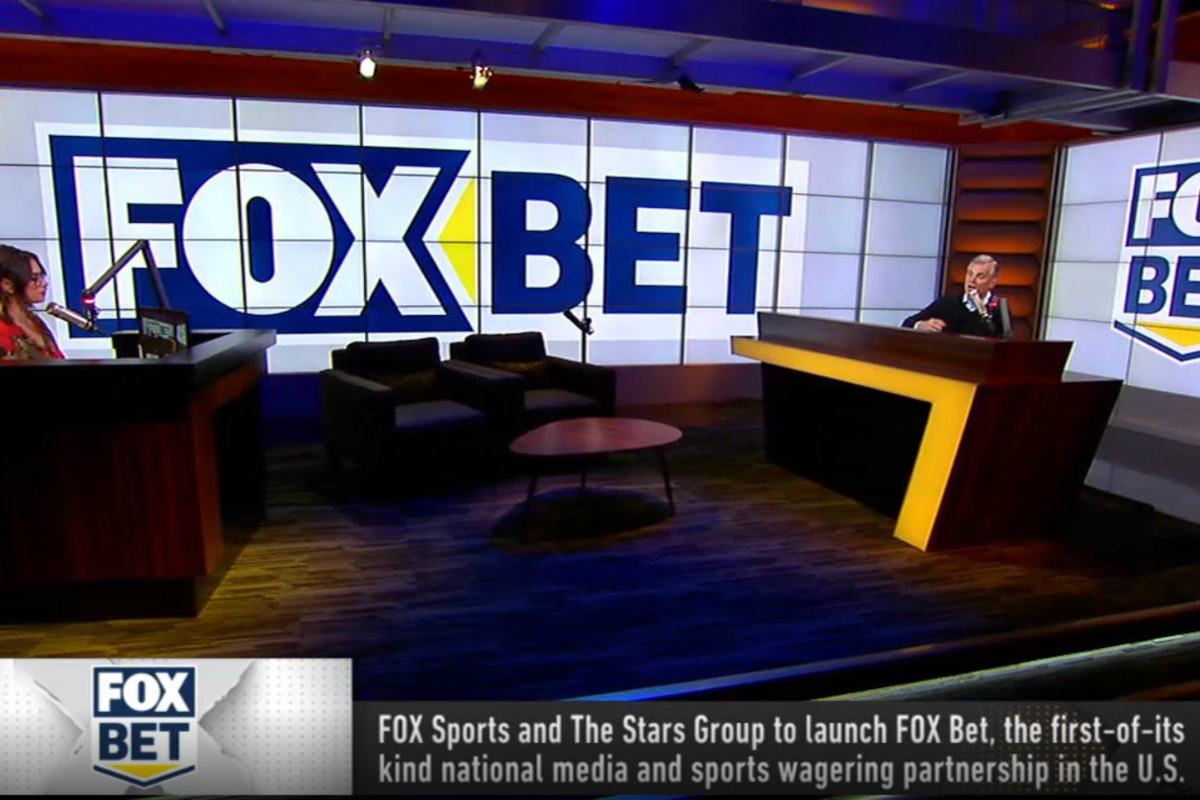 FOX Bet is operated by The Stars Group, the Canada-based online gaming company most known for its PokerStars product.
FOX Bet offers odds on numerous sports, from football and basketball to darts and cricket, and features sports betting tutorials and original content, analysis, and predictions from the FOX Sports team. 
Mobile sports betting platforms are going live on a nearly weekly basis in states across the country. The states are opting into the sports gambling space in the wake of the May 2018 Supreme Court decision to repeal a 26-year ban. FOX Bet is a major development because of its FOX branding. Reuters reports that many big media companies are slow to embrace a major change, such as a gaming industry business unit. 
FOX Bets on Gaming
In May, FOX Sports acquired a 4.99 percent stake in The Stars Group for $236 million. The purchase gives FOX the option to buy up to another 45 percent of the gaming company in 10 years. 
For now, the partnership is for FOX Bet. 
Digital sports wagering represents a growing market opportunity that allows us to diversify our revenue streams, connect directly with consumers, and expand the reach of the FOX Sports brand," FOX Sports CEO Eric Shanks said. 
There's a major difference in thinking between FOX and rival Disney, which the latter acquired 21st Century Fox in 2018 for $71 billion. The media and entertainment conglomerate that owns the Disney World theme parks backed out of a contract that 21st Century Fox had earlier reached with the Resorts World Genting casino in Malaysia because the company wants to remain distant from the gaming industry.
Disney has spent tens of millions of dollars fighting any movement in Florida to legalize commercial casinos. The company wants to maintain its family-friendly image, especially in the Orlando area where Walt Disney World is located. 
Corporate Histories
Unlike Disney, which began as an animation studio focused on children's programming, FOX was built by media tycoon Rupert Murdoch, an Australian-born billionaire who has plenty of experience in the gaming industry. 
Murdoch's Sky, a British media and telecommunications company he owned before selling to Comcast in September of 2018, has been taking wagers for nearly 20 years. Murdoch sold 80 percent of the company to CVC Capital Partners in 2015, and his remaining 20 percent stake to The Stars Group in 2018. 
While the major NFL broadcasters – FOX, CBS, NBC, and ESPN – largely avoided mentioning the expansion of legal sports betting during the 2018-19 season, there's expected to be more discussion by announcers this season. CBS says its color commentary teams might man chat lines, and the scrolling ticker at the bottom of the television screen could feature game odds.
NBC Sunday Night Football Executive Producer Fred Gaudelli said the weekly broadcast will come with "somewhat isolated" references to sports betting.