F1 Las Vegas Race Worries 'Overblown,' Says Analyst
Posted on: October 9, 2023, 02:32h.
Last updated on: October 9, 2023, 02:32h.
Formula One Group (NASDAQ: FWONA) stock could be a name to buy as concerns surrounding the series' upcoming race in Las Vegas are overdone.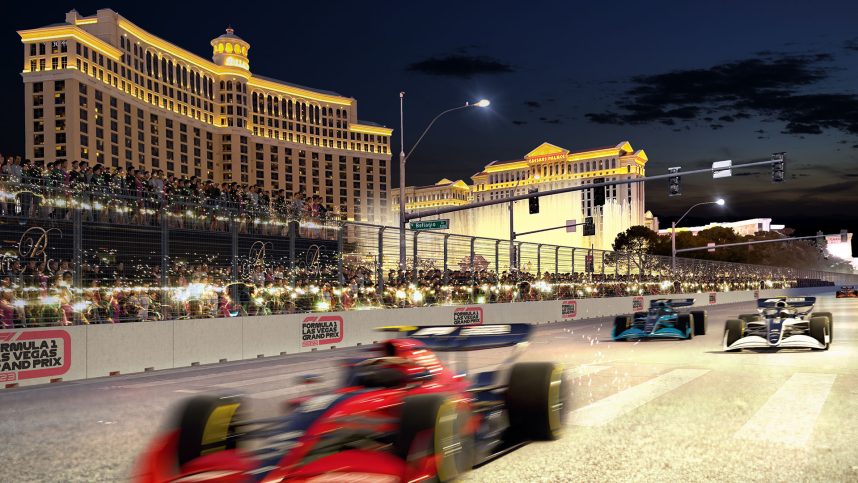 That's the take of Citigroup analyst Jason Bazinet. In a new report to clients, he upgraded the stock to "buy" from "neutral" while keeping a $71 price target on the shares. That implies upside of about 17% from the Oct. 6 close. While shares of Formula One are higher on a year-to-date basis, the stock is off almost 7% over the past three months.
During that span, the shares have been volatile amid concerns regarding cost overruns tied to the Las Vegas Grand Prix.
Based on our estimate of Vegas's race economics, we believe F1′s new capital expenditures (capex) guide extended the payback period by ~3 years," observed Bazinet. "Ultimately, we are not overly concerned by the extra capex, as the Vegas event could help drive U.S. engagement by bolstering media rights revenue."
The Las Vegas Grand Prix — the first F1 race in Sin City in four decades — is scheduled for Nov. 18.
Las Vegas Grand Prix Expensive for Fans and F1
When Formula One unveiled plans for the Las Vegas race, it planned $210 in spending to make the event happen. However, rising inflation has sent those costs to nearly double initial projections.
Still, the company is banking on Las Vegas — the third city on the series' US slate — being a major growth driver both for it and the local economy. Earlier this year, Formula One Group forecast that the Las Vegas Grand Prix could generate revenue of $500 million, making it one of the most lucrative events on the circuit's calendar. There's also speculation that the race will generate local economic impact on par with or above that of the Super Bowl, which Sin City will host in February 2024.
As for the cost overruns, Citi's Bazinet said those fears are "overblown," adding that the Las Vegas Grand Prix represents a chance for the series to bolster its footprint in the US.
Formula One's revenue streams are primarily corporate sponsorships, fees from brokers selling race tickets, media rights, and the company's Paddock Club hospitality unit.
Speaking of Formula One Media Rights…
Bazinet added that one of the reasons Formula One stocks has recently been turbulent is speculation regarding the series' upcoming media rights negotiations.
While F1 is the motorsport of choice for many fans outside the US and it is increasingly popular in this country, there are concerns the operator may disappoint investors with its next rights package. Conversely, there's chatter Apple (NASDAQ: AAPL) could get involved and pay up to $2 billion to broadcast F1 races.
"As such, if these reports prove true, we see incremental upside ~10% from prevailing levels," concluded the Citi analyst. "We view the relative risk-reward associated Apple's prospective interest in F1′s global media rights as attractive at prevailing levels."