Former NBA Star Paul Pierce Settles Long-Standing $160K Poker Debt
Posted on: November 20, 2023, 06:41h.
Last updated on: November 20, 2023, 12:15h.
Retired NBA star Paul Pierce has brought to a close a long-running legal battle against him by Stephen Carmona. The settlement over a disputed poker debt, according to the website Radar Online, indicates the two have reached an agreement to put the feud to rest.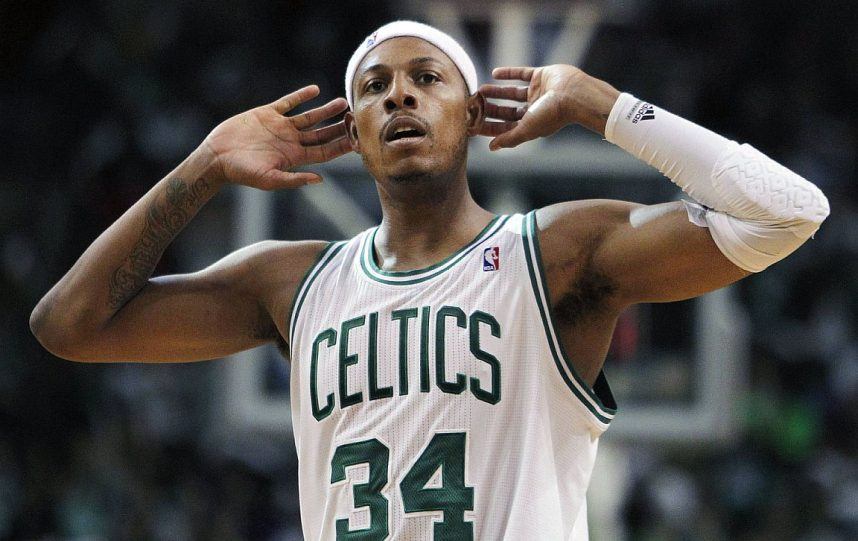 The lawsuit, which Carmona initiated in 2022, centered around his claim of having loaned $150K to Pierce so he could play in a pick-up poker game. Carmona alleged that Pierce, after losing $140K at the table, only returned $10K.
Additionally, Carmona said that he extended another $40K to Pierce so he could play again, and Pierce didn't return any portion of that second loan. Pierce, in response to these allegations, vehemently denied any wrongdoing.
Read the Fine Print
Pierce, who spent 15 years with the Boston Celtics before bouncing around for a few years, argued that the agreements related to the loans were unenforceable. He emphasized that Carmona willingly assumed the risks associated with potential losses in the poker games.
As part of the settlement, Carmona agreed to drop all claims against Pierce, and each party will be responsible for covering their respective legal fees. There has been no mention of any monetary exchange.
In California, gambling debts are generally considered unenforceable and void. This means that individuals cannot be legally compelled to repay debts incurred through gambling, whether at a casino or a private setting.
Exceptions exist for debts arising from licensed gambling establishments. If a person acquires a gambling debt from a legally authorized venue, such as a tribal casino, that debt is enforceable by law. The legal distinction is crucial, as debts accrued in informal or illegal gambling settings remain unenforceable.
Pierce reportedly received the loans to play in a home poker game Carmona was hosting. As such, it would be considered an informal setting, and therefore, the debt cannot be enforced by a court of law.
Legal Woes Continue
The recent settlement with Carmona marks a significant step in resolving one aspect of Pierce's complex financial situation. However, there are plenty more waiting as Pierce, who was reportedly worth $70 million two years ago, as he continues to grapple with various legal challenges.
These include a $1.4-million settlement with the Securities and Exchange Commission (SEC) over allegations of unlawfully promoting cryptocurrency securities. This past February, the financial watchdog attacked the NBA Hall of Famer for promoting EMAX without explaining that he was a paid endorser.
The SEC also accused him of providing false statements regarding the potential returns EMAX investors could make. Caught up in the same case were Kim Kardashian, Floyd Mayweather, and others.
In addition, Pierce faces another legal hurdle, as JPMorgan Chase Bank recently filed a lawsuit against him. The suit alleges that he ceased making payments on his 2019 Range Rover in December 2021.
Court documents filed in Los Angeles Superior Court show that Pierce had agreed to make monthly payments of $3,445.28 until the vehicle was fully paid off. As of the bank's lawsuit a couple of weeks ago, the outstanding principal balance was $91,459.