Former Employee Blows Whistle on "Scam" Skins Gambling Sites
Posted on: June 20, 2017, 05:00h.
Last updated on: June 20, 2017, 05:31h.
Skins gambling "case-opening" sites regularly scam their customers with "inherently dishonest and deceptive" practices.
That's the claim of a one-time coder of several such sites who revealed his former employers' tactics to esports journalist Richard Lewis, at RLewisReports.com, on condition of anonymity this week.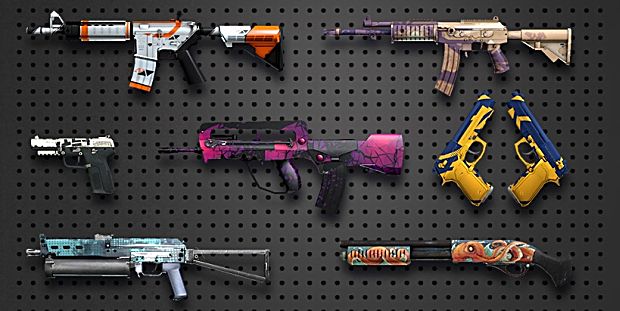 Case-opening sites are perhaps the simplest form of skins gambling and as a result have largely escaped the recent crackdown on the skins gambling industry, launched last summer by Counter Strike: Global Offensive (CS:GO) developer Valve.
The sites offer users a catalog of variously priced virtual cases to choose from, each guaranteed to contain a "skin," a highly prized virtual item from CS:GO. Skins are designer weapons found in cases throughout the game with varying degrees of rarity.
These items are traded between players, forming the currency of an in-game economy, but their different levels of desirability, based on their respective scarcity, means they have a real-world value too.
Skewed Win-rates
The gambling industry that evolved around the skins trading market was said to be worth $5 billion in 2016, until Valve, faced with lawsuits that accused it of facilitating underage gambling, moved to close it down.
Valve, which did not profit directly from the third-party gambling sites, wrote cease and desist letters to the major players, threatening to sever their access to the Steam trading platform, which would kill their ability to trade in skins.
But case-opening sites were not targeted, although, according to Lewis' source, they should have been. The source accuses many of these sites of skewing winrates, concocting fake winners, and engineering wins for sponsors so that they can be broadcast on YouTube, in a concerted effort to deceive their customers.
YouTubers in on Scam
The source even describes a functionality known as distastefully as "Rape Mode," which will ensure players are given the cheapest skins from any case every time.
"On the front of the site it says you can win a knife, or an expensive item," the source said. "Meanwhile the site has it set to zero so you literally can't. Every site I've worked on does it this way and requests these features."
The source alleges content creators who sponsor and promote the sites are in on the scam and are able to set their own favorable win rates, which they can broadcast to unsuspecting consumers, a scheme called the "soak system."
"In essence, promoters can set their own premium skin win percentages and the value of skins won, especially without a limit," summarizes Lewis. "The site itself can also manually set a creator up for a win in a given time frame to even scam their own sponsor."
Skins gambling largely exists beyond the reach of regulators, but Lewis' source believes case-opening sites have a short shelf-life and that once their practices are common knowledge Valve will shut them down.
And since he could no longer stomach working for them, he start the ball rolling.