FOBT Stakes Reduction Would Lead to 20,000 Job Losses, Says UK Betting Industry
Posted on: February 28, 2017, 06:00h.
Last updated on: February 28, 2017, 03:33h.
A proposal by the UK government to reduce the stakes of fixed-odds betting terminals (FOBTs) would cause 20,000 job losses and threaten half of the nation's bookmaking shops with closure, according to new betting industry research seen by The Times.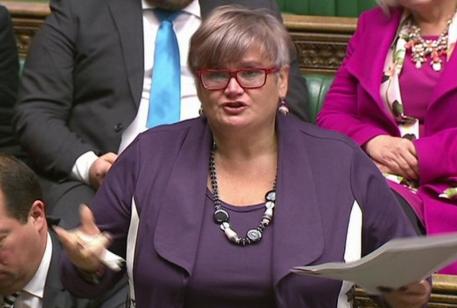 It would also have an adverse effect on the racing industry, which would lose £100 million ($123 million) a year in media rights and racing levy contributions, says the report by KPMG.
The government would lose £1 billion ($1.2 billion), and meanwhile the bookmaking industry would be "devastated."
Regulatory Review
The government has entered into a wide-ranging regulatory review of the betting industry. In December, an all-party parliamentary group, formed to advise the government review, recommended slashing the maximum stakes of the controversial FOBT machines from £100 ($123) per spin (every 20 seconds) to just £2 ($2.46), igniting a furious spat between the betting industry and the government.
The industry operates some 4,809 terminals in shops across the country, which have become its greatest single source of revenue, accounting for some 50 percent of overall land-based profits.
But critics believe that the high stakes available have a negative social impact on local communities.    
Why Won't Bookies Publish?
The spat deepened this week when MPs questioned why the industry has failed to publish the KPMG report in full. Do they have something to hide?
"If the bookies want MPs, who will be making decisions on FOBTs, to consider the research the betting industry has funded, I recommend that they share it with us," Carolyn Harris MP, who led the all-party group, told The Telegraph newspaper.
"FOBTs are causing extremely high levels of gambling harm in communities across the country," she added. "The Government should respond to the widespread campaign for a substantial stake reduction backed by hundreds of MPs, local authorities and now the Church of England Synod, by taking definitive action in the forthcoming Review of Stakes and Prizes."
The Alternative Economic Theory
Harris cited publicly available research from Landman Economics which suggests the gambling industry's estimation of job losses does not take account of "the overall impact of a shift in consumer spending towards FOBTs and away from other goods and services."
Landman believes that the shift in consumer expenditure from other goods and services to FOBTs tends to siphon resources out of local economies, destroying more jobs than are created.
This means that because "£1 of expenditure on FOBTs supports fewer jobs than the 'average' £1 of consumer expenditure, an increase in spending on FOBTs will reduce overall employment and economic activity," said Landman.