Floyd Mayweather Boxing Club Volunteer Arrested for Murder of Sometimes Las Vegas Roomate
Posted on: October 3, 2017, 12:30h.
Last updated on: October 3, 2017, 12:41h.
A man with ties to Floyd Mayweather's Boxing Club in Las Vegas stands accused of murdering a fellow volunteer at the facility, police said. Abdul Musawwir Mohammed, also known as Carlton Burnett, has been charged in the shooting death of Randall "Baldy" Smith that allegedly took place the weekend of the champion's bout with Conor McGregor.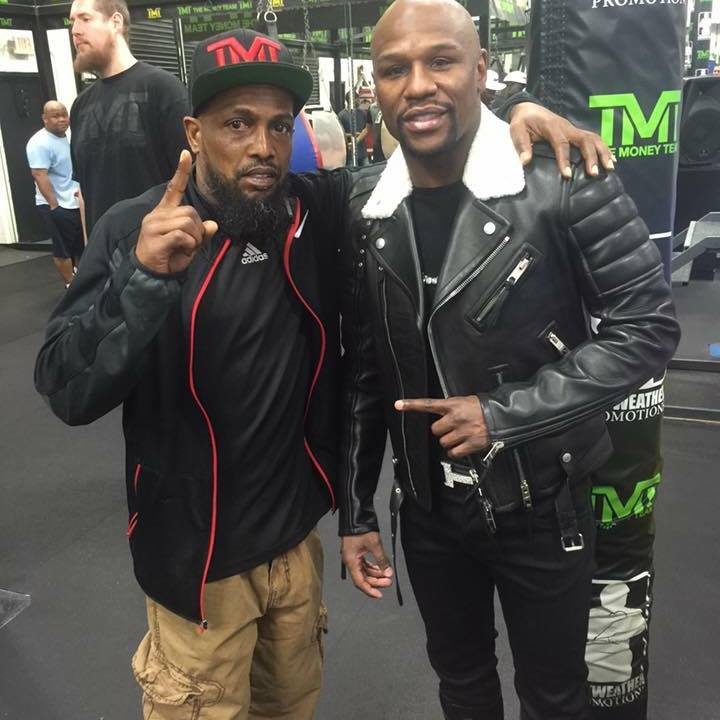 Although the arrest was made on September 20, the story only came to light this week, and was reported in the Las Vegas Review-Journal.
How well the famed 50-0 pugilist knew the two is uncertain. There is a picture of Mohammed with Mayweather on the former's Facebook page and two shots of the accused murderer on the gym's website. The murdered Smith has a picture of the celebrity athlete on his own Facebook page as well.
The two boxing club volunteers were apparently friendly. The two can also be seen in multiple YouTube videos talking about Mayweather's upcoming competitions. The champion boxer's representatives have so far been silent about the incident.
Body of Evidence
Smith, who lived in California, often slept on Mohammed's couch when in town. That apparently was the case during the weekend of the mega-fight, held August 26 at T-Mobile Arena in Las Vegas, but witnesses reported the night before the fight they heard an argument between two men at Mohammed's apartment. Police also received numerous calls about gunshots in the area.
A day after the contest, which was won by Mayweather, authorities found Smith's decomposing corpse off of Interstate 15 in the desert town of Nipton, just over the Nevada/California state line. He was still wearing an access wrist band for the fight and his body had multiple bullet wounds.
Las Vegas detectives visited Mohammed's house on August 31 looking for evidence, but found nothing definitive inside. But despite coming up empty for bullet casings, bullet holes or blood, they did find signs of a recent cleaning on the front porch.
Staying Mum
When interviewed about three weeks later, Mohammed said he last saw Smith on August 25, but refused to provide any more information, and was subsequently arrested September 20. He was appointed a public defender and a preliminary hearing has been set for November 3.
Smith's cousin Tamika Jones posted on her Facebook page about the death.
"This cannot be real," she wrote. "My cousin cannot be gone. I do not want to believe this."
Larger Than Life
Mayweather earned a reported $300 million for his victory over the Irish mixed martial artist, coming out of retirement for the huge payday. After the victory he announced this would be his last and promptly retired for the second time.
The boxer nicknamed "Money" doesn't have a problem showering gifts on those close to him. After the McGregor victory he took nine of his friends to a Gucci store and spent thousands on a shoe shopping spree, posting a two-foot long receipt on his Instagram account. He followed that up with a visit to a strip club.