Florida Horse Racetracks Safely Harness Hurricane Irma, Damage Minimal
Posted on: September 12, 2017, 12:00h.
Last updated on: September 12, 2017, 09:43h.
Florida horse racetracks are reporting minimal damages in the wake of Hurricane Irma, once a powerful and violent Category 5 tropical cyclone that stormed up the west coast of the Sunshine State.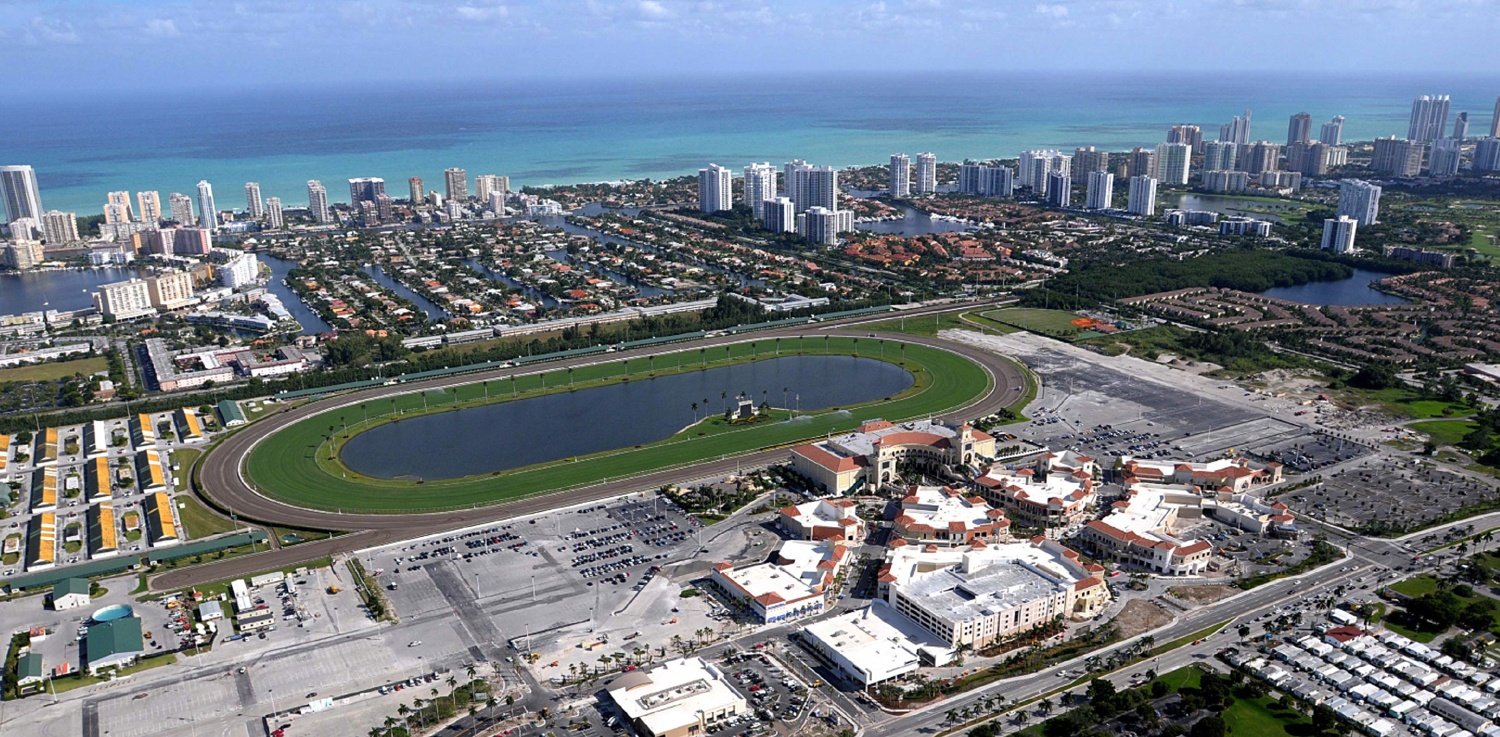 Gulfstream Park, Hialeah Park Race Track, and Tampa Bay Downs, Florida's three main tracks, all say they managed to avoid any substantial damage. More importantly, there was no reported loss of human or animal life.
"It looks like it could have been a lot worse," Florida Thoroughbred Breeders' and Owners' Association CEO Lonny Powell told The Blood-Horse. "It looks like the biggest things we're facing are a power outage and gas shortage."
All three tracks are "racino" venues, meaning in addition to parimutuel betting, they also offer slot machines and poker tables.
Tampa Bay Downs seemed to be most at risk, as Irma swerved around Florida's southern tip and moved up the west coast along the Gulf of Mexico. But the Category 5 hurricane lost some of its power, and decreased to a Category 3 by the time it made its second landfall in Florida in Marco Island.
In a tweet Tuesday morning, Tampa Bay Downs told followers, "Power has been restored and … will reopen at 10 am on Wednesday." The track said poker games will resume tomorrow morning, and parimutuel simulcast wagering will be open as well.
Tampa Bay Downs is dark for live racing during September, and as scheduled, will resume racing in late November.
Back to Business 
Irma caused 49 deaths and an estimated $20 billion in damage in the US alone, plus more than $10 billion throughout the Caribbean. It's expected to become will the costliest Atlantic Ocean hurricane in history.
Irma was almost the size of Texas, meaning nowhere in Florida was safe. Millions evacuated north, as meteorologists were able to give adequate warning to just how potentially deadly the hurricane might be.
But for Florida's horse racing industry, things could have been much worse. Already struggling to survive, the last thing the equestrians needed was a catastrophic storm hit. It was largely spared.
Numerous racing officials waited out Hurricane Irma at their respective tracks. At Gulfstream, track President Tim Ritvo said the property fared "very well."
"People and horses are always our first priorities, and everyone is safe," Ritvo said. "Except for some minor damage to roof shingles on our older barns, we're ready to go."
Gulfstream Park, the state's biggest revenue earner, will resume racing on Saturday, September 16. The casino and poker room opened this morning. Located on the east coast just south of Hollywood, Gulfstream VP of Racing PJ Campo said in a Facebook post, "The horses are all well, and those who work on the backstretch and live in our dormitories are all safe."
As for Miami's Hialeah Park, simulcast racing was suspended over the weekend. The track hasn't posted updates on its status this week.
Jose Looms
Florida's horse racetracks might need another round of good fortune. Hurricane Jose is currently about 450 miles east of Grand Turk Island in the Atlantic Ocean.
Meteorologists are monitoring its development, and believe the storm could reach the east coast this weekend. However, as of now, it appears unlikely that Florida will be impacted.