Cat 4 Hurricane Irma Threatens to "Devastate" Florida, (Most of) State's Gambling Industry Battens Down the Hatches
Posted on: September 8, 2017, 10:30h.
Last updated on: September 8, 2017, 10:47h.
As superstorm Hurricane Irma continues its deadly path towards Florida, it's expected to hit the southern tip of the state on by Saturday night in the form of a downgraded, but still "extremely dangerous" Cat 4 tempest.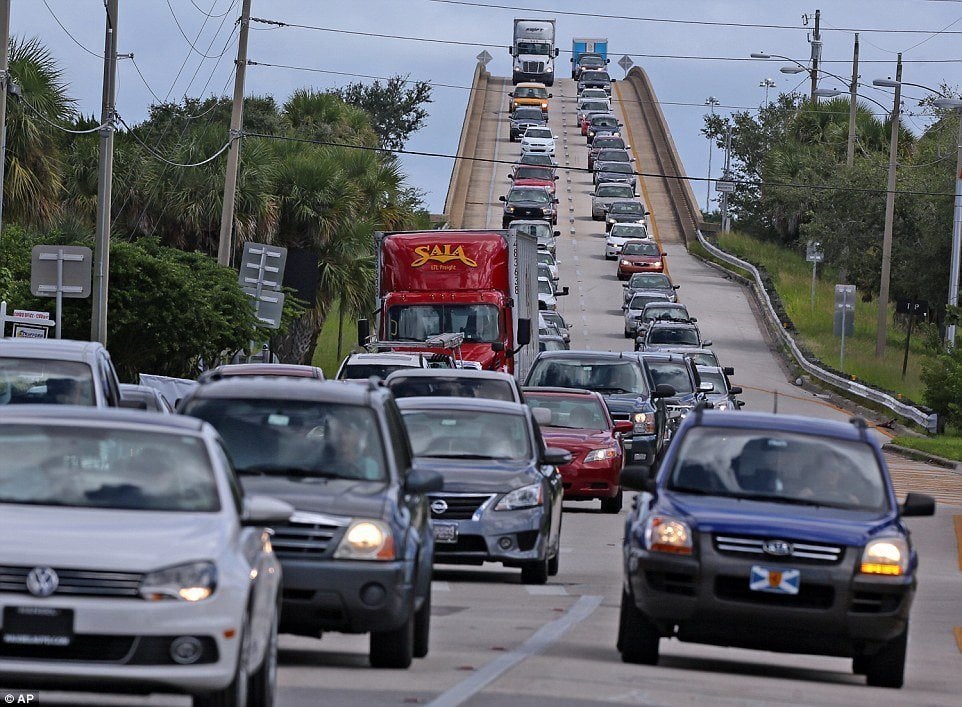 Amid the chaos and evacuations, college football, which we reported yesterday was somewhat optimistically planning on going ahead this weekend, has now largely been cancelled or postponed, as schools finally woke up to the danger on Thursday.
"As the Hurricane's track has approached the state of Florida, it's become obvious that playing a football game is not the right thing to do," Gainesville's University of Florida athletic director Scott Stricklin, whose team was expected to play Northern Colorado on Saturday, told ESPN.
"The focus of our state and region needs to be on evacuations and relief efforts. There is a tremendous amount of stress currently on the roads of this state, and the availability of gas, water, and other supplies are at critical levels. Playing a college football game Saturday would only add to that stress," Stricklin added.
Gainesville is at the top center of the state, and still under hurricane watch. The Gators' initial precaution was to move the start time of Saturday's game from 7:30 pm ET to 12 noon, but it has now been cancelled completely.
On Course for Miami
Live racing has also been cancelled and most casinos and parimutuel venues in the projected path of the storm will be shuttered. The Seminole Hard Rock Hollywood Casino in Fort Lauderdale has stopped taking room bookings "due to inclement weather," but will be keeping the bar open and offering a limited menu, although this may alter "depending on the nature of the storm."
Its Hard Rock Brighton, Hard Rock Classic, and Hard Rock Tampa properties, at the time of writing, appear to be planning on operating as usual, although this could change as the Irma's path becomes more defined.
On Friday morning, Brock Long, head of the Federal Emergency Management Agency, made his views clear on the "nature of the storm." Irma would "devastate" Florida and could also significantly impact neighbouring states of Georgia and possibly also Alabama and Louisiana. Parts of Florida could also be without power for days, and over 100,000 people may be made homeless, Long added.
Some reports suggest the eye of the storm could pass directly through the Miami-Dade area, with potentially catastrophic consequences, especially given the city's status as one of the most highrise-dense in America. The combination of wind travelling between tall buildings, and height itself, has the potential to make winds perform at a far greater velocity than their expected rate of 150 mph.
Michael Hernandez, a spokesman for Miami-Dade County, has called it the "biggest evacuation in history" for the area, with the order to flee affecting some 650,000 people.
De Niro Vows to Rebuild Barbuda
The United Nations has estimated that up to 37 million people in many countries could be affected by the storm. On Thursday, nations around the world begin to mobilize the humanitarian relief effort for the  Caribbean islands already ravaged by Irma.
On Barbuda, where Hollywood actor Robert De Niro has partnered with Australian billionaire casino mogul James Packer for the Paradise Found Nobu Casino Resort, it's believed that 90 percent of the island's buildings were destroyed when the storm swept through earlier this week.
For De Niro, it's not just about his casino anymore, it's about rebuilding the entire island, which he has vowed to help do.
"We are beyond saddened to learn of the devastation in Barbuda caused from Hurricane Irma and look forward to working with the Paradise Found Nobu Resort team, the Barbuda Council, GOAB and the entire Barbuda community to successfully rebuild what nature has taken away from us," the actor said in an official statement.
Similar Guides On This Topic