Fishy Situation: Former Tsukiji Wholesale Fish Market Potential Site for Tokyo Integrated Resort in Japan
Posted on: January 19, 2019, 04:00h.
Last updated on: January 18, 2019, 02:52h.
For decades, tourists and seafood enthusiasts alike have flocked to the Tsukiji Market, the largest wholesale fish market in the world. But with a partial move over to the new Toyosu Market late last year, there's now a large chunk of real estate available for development, and some see the potential for placing an integrated resort on a spot once reserved for hawking Japan's finest tuna and caviar.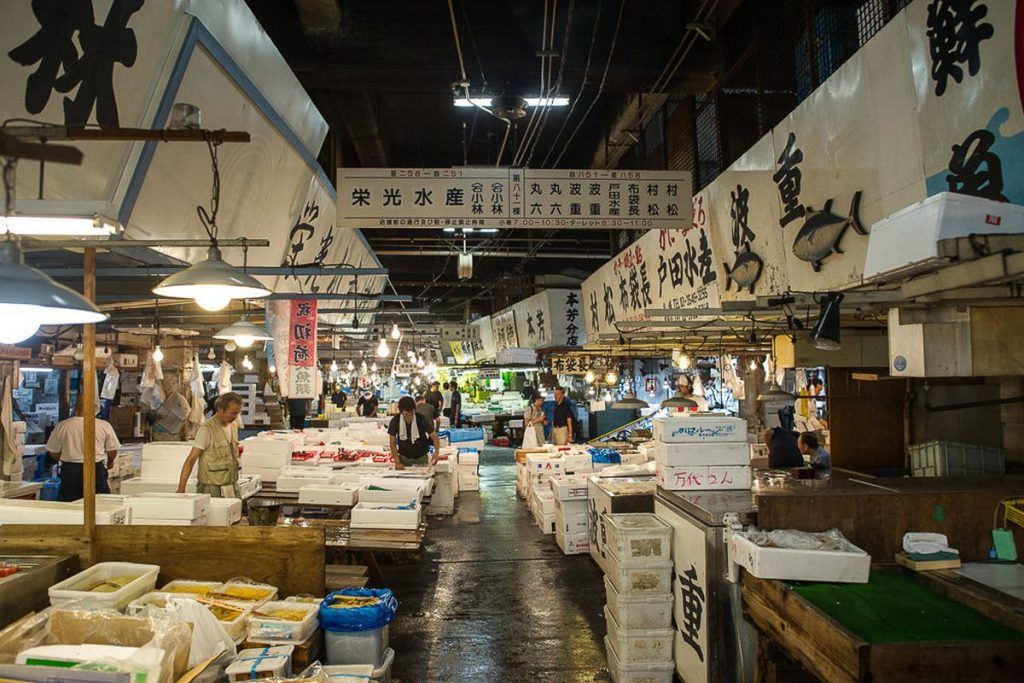 With 23 hectares (56.8 acres) of land available, there are already plans to use the area as an enormous temporary parking lot for the 2020 Tokyo Olympics.
Fish and (Casino) Chips
But beyond that event, Tokyo officials have established a draft policy where the former fish market will be redeveloped into an International Conference Center and Exhibition Hall. Those plans were discussed during a non-public review meeting this Tuesday.
In that proposal, the area could feature social facilities that would be suitable for families and which officials hope could attract millions of visitors. Meanwhile, adding conference space could help Tokyo become more competitive when it comes to hosting major events: only 101 international conferences were based out of the city in 2017, a number that was only 18th-highest in the world. The city is aiming to be one of top three cities in the world for hosting such events by 2024.
Notably, the first draft of these plans include nothing that resembles a casino. However, a report by Inside Asian Gaming suggested that the planned facilities could be expanded into a full integrated resort, adding a casino that would serve as one more attraction for international tourists.
As of yet, no gaming operator has formally proposed using the Tsukiji fish market as an IR location. But given the redevelopment plans and the difficulty in finding plots of land to use in Tokyo, it would seem like a prime location for the kind of major resort an international gaming firm would want to build in the city.
Tokyo IR Bid Could Flounder
The question of whether or not Tokyo will even host an integrated resort is still up in the air. It's unclear how enthusiastic the local government is about the idea of hosting a gambling facility, and gaming executives like Melco Resorts owner Lawrence ho have questioned whether the city truly needs a resort to attract tourists. Analysts have also questioned the cost of finding land on which to build in Tokyo – though the development of the Tsukiji fish market could solve that issue.
There have been occasional signs that Tokyo may still throw its hat into the ring. Last September, the city government announced it would commission an IR impact study, suggesting officials are at least leaving the door open for bidders interested in building in the city.
History of the Tsukiji Fish Market
Large fish markets have been a part of Tokyo for centuries, dating back to when the city was known as Edo. The largest of these markets was based in Nihonbashi until 1923, when much of central Tokyo – including the market – was destroyed in the Great Kanto earthquake.
Relocating the market to Tsukiji took six years of work. The modern fish market was opened in 1935, and operated there until October 2018. Plans had long been in the works for moving the market outside of the city center, with the transition effort finally beginning in June 2017. The Tsukiji fish market has now been fully replaced by the Toyosu Market, which sits on reclaimed land in Tokyo Bay.