'Final Touches' Being Put On UK Gambling White Paper, MP Says
Posted on: January 27, 2023, 08:21h.
Last updated on: January 27, 2023, 01:38h.
There have been rumors that the UK could finally present its gambling white paper in the next couple of weeks, which a member of parliament (MP) has confirmed. MP Paul Scully, the Parliamentary Under-Secretary of State for Tech and the Digital Economy, says government officials are now applying the "final touches" to the document.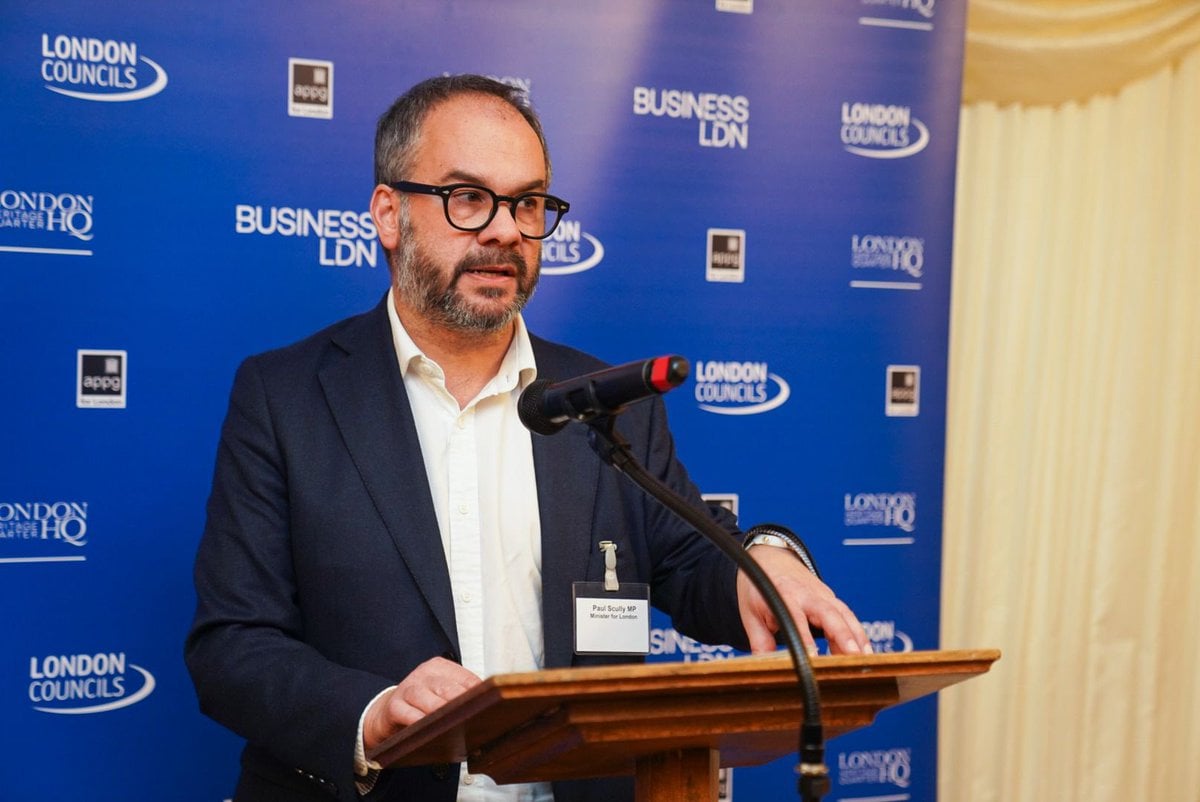 Scully reportedly made the comments Thursday as he participated in a meeting of the UK's Betting and Gaming Council (BGC), of which he is a part. However, as the country prepares to release one of its biggest gambling reforms in almost two decades, he also cautioned that the white paper won't be the final act.
Instead, there will be ongoing discussions with pertinent industry players, government officials, and regulators to guide the gaming industry. Throughout the process, new reforms and implementations will be likely.
Work in Progress
The white paper has been in the works for several years, and the gaming industry expected to see it last September. However, for various reasons and unforeseen circumstances, such as a virtual restructuring of the government, there have been multiple delays.
Scully said that, while the Department for Digital, Culture, Media, and Sport (DCMS) has the lead in presenting the reform, input is coming from different levels of government. Depending on the status of the white paper over the next few weeks, even the office of the Prime Minister, Rishi Sunak, may get involved.
Scully also struck a middle-of-the-road tone in addressing what the white paper might include. On the one hand, he emphasized that some operators are falling short of compliance too often. This raises responsible gaming concerns.
On the other, he pointed out that the government doesn't have the right to "tell people how much of their salary" they can afford to spend.
One of the biggest and most controversial topics in the gaming industry is consumer spending. Affordability checks are something the UK Gambling Commission and others have been pushing for. To that end, Scully offered a potential alternative in Thursday's conversation.
If it were up to him, there wouldn't be "affordability checks," as they're called today. Instead, there would be "financial risk" checks. That differentiation may be nothing more than a smokescreen, however. It could be simply an attempt to mask what has become a hot-button topic by using different terminology.
Many opponents of affordability checks believe they could cause grave damage to the UK's gambling industry, and that changing the name won't change their potentially negative impact.
No One Knows What's Coming
Rob Davies, a reporter with The Guardian, said on Twitter that the white paper is currently undergoing several changes. He cited "several sources," who also said that a mandatory tax is going to be a part of the final draft.
Update: Several sources have now told me they believe the statutory levy is in there. That implies an unusual hypothecated tax on the gambling industry to fund addiction research, education and treatment. https://t.co/ZAlZoTFWbu

— Rob Davies (@ByRobDavies) January 26, 2023
Currently, gaming companies make "voluntary" financial contributions to the UK's various gaming oversight segments. The UKGC receives money, as does responsible gambling charity GambleAware.
In 2021, operators gave GambleAware more than £16 million (US$21 million). Last year, in the first three months, it received more than £13.2 million (US$16.32 million), according to a recent update. Entain and bet365 were the top contributors in both years.
Despite all of the money operators provide, the UKGC and others want a mandatory payment. If it were up to them, all companies would give up 1% of their revenue to GambleAware. This is on top of other taxes and contributions. Davies' sources reportedly expect that tax to appear in the white paper.
The head of the BGC, Michael Dugher, thinks everyone needs to calm down. During the Thursday meeting, he emphasized that no one – not even Davies – knows what's in store.
Dugher referred to Davies and the Daily Mail's Tom Whiterow as "campaigning journalists." This was a hint that they might be following a scripted agenda with their reporting.
Currently, the only thing that is absolute is that the white paper is coming. When and how it will appear remains a mystery, possibly even to some of those working on it.