Fight Over Details in Mayweather-McGregor Bout Reportedly Done
Posted on: June 13, 2017, 02:00h.
Last updated on: June 13, 2017, 10:12h.
If there is this much squabbling, jabbing and jawing in the ring, as there has been outside of it, the fight between Floyd Mayweather and Conor McGregor should be an epic battle.
After nearly a year of working out details, it appears a date has been set for the bout.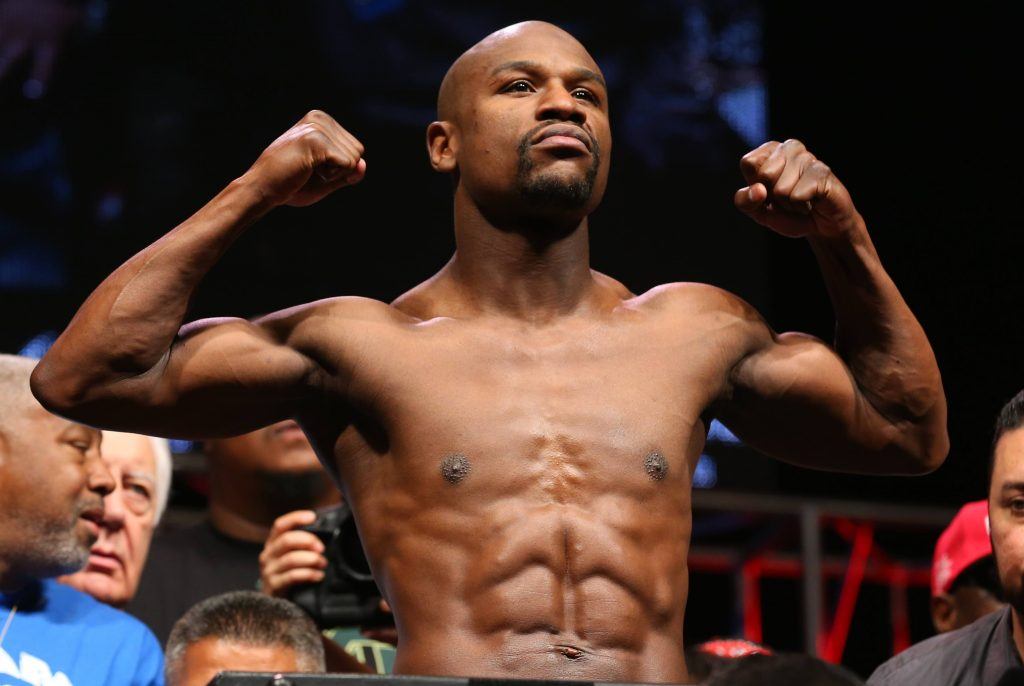 Several media outlets reported that the contest is scheduled for Aug. 26 at the MGM Grand in Las Vegas. It appears the only aspect remaining is the pay per view particulars with Showtime.
Once that is finalized, Mayweather Promotions is expected to formally request the date and location with the Nevada State Athletic Commission (NSAC).
The welterweight fight would pit champion Mayweather, who is 49-0 against two-time UFC Champion McGregor, who is 21-3.
The undefeated boxer is a heavy favorite and the Westgate LV SuperBook has him at plus-1100, despite being 40 years old and two years removed from his last time in the ring.
Rumors for Now
Nothing, however, has been confirmed by officials in either the Mayweather or McGregor camp. McGregor did tweet last week that something big was coming and Mayweather was photographed after a six-round sparring session, but nothing concrete has been announced.
Bob Bennett, NASC executive director, told the Las Vegas Review Journal he can't speculate on the fight.
"At this point in time, I do not have any records to support the Aug. 26 rumors," Bennett said. "Mayweather hasn't finished applying for his boxing license nor has Conor McGregor completed his licensing procedure at this point and time. We have no documentation that there is any type of contractual agreement or that they're listed on an event."
Those items apparently are minor and would not impede any progress for the contest that could be more than two months away.
Also not a concern is the 24-hours of community service McGregor must complete for his part in the melee at a 2016 press conference for his fight with Nate Diaz.
Critics of Fight
While the public seems to be clamoring for the contest, some associated with boxing have ridiculed it. They believe that the 28-year-old Irishman won't be able to make the transition from mixed martial arts to boxing and fighting someone who is one of the greatest pound for pound fighters of all time, would be a travesty to the sport.
Oscar De La Hoya, the famed boxer who held 10 different weight titles, lost a split decision to Mayweather in 2007 and said the proposed competition would not be in the best interests of the sport.
He wrote an impassioned plea on his Facebook page, telling fans, "together we can protect the sport of boxing" and that "Our sport might not ever recover."
The Golden Boy has a conflict of interest, however. His company, Golden Boy Promotions, has a competing contest, Sept. 16 at T-Mobile Arena in Las Vegas, with the Gennady Golovkin and Canelo Alvarez fight.
UFC President, Dana White, criticized De La Hoya in a in a profanity-laced tirade on TMZ Sports.
Others have also said Mayweather-McGregor is a mistake. Fellow promotor, Bob Arum, who White called a "scumbag," said the UFC fighter has no chance against Mayweather.