New Hampshire Charitable Casino Owner Reportedly Short Changes Nonprofits
Posted on: September 19, 2023, 05:00h.
Last updated on: September 19, 2023, 05:33h.
The embattled co-owner of New Hampshire's Concord Casino apparently has been keeping a higher percentage of money than the other dozen charitable casinos in the state, according to a recent news report.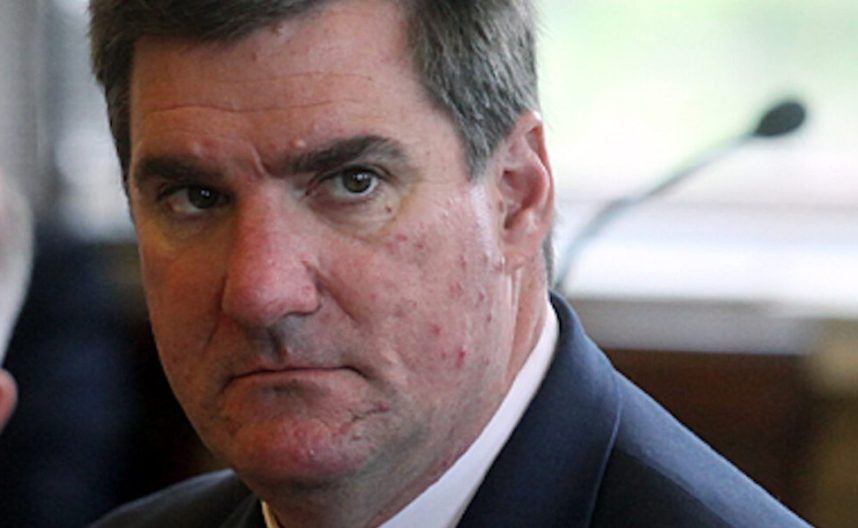 Andy Sanborn, casino owner and former state senator from Bedford, reportedly did not allocate the same percentage of proceeds to nonprofits as other charitable casinos in the state.
New Hampshire Public Radio (NHPR) said traditionally, charitable casinos are responsible for forwarding 35% of their proceeds to approved New Hampshire nonprofits. However, NHPR's investigation revealed that Concord Casino, owned by Sanborn, only contributes 17.5% of its proceeds.
The disparity in allocations stems from the era when organizations hosting gaming events were permitted to charge fees known as "rents." Rents are essentially the fair rental value of the property for any use. The rent is based on the casino's overhead it has to pay to cover its expenses, the report explained. The fee covers staffing, space leasing, supplies, and utilities.
Sanborn charges a daily rent of $750. Nashua's Gate City Casino charges $250 per day, according to NHPR.
Despite the varying rent amounts, the New Hampshire Lottery Commission approved Concord Casino's contribution percentage.
A lottery spokesperson told NHPR that sanctions have not been imposed on the casino because remediation would likely reduce revenue for the supported charities.
Operation's License At Risk
Sanborn is now at risk of losing his license to operate the Concord Casino. Both state and federal investigations have revealed that Sanborn allegedly misused a portion of $844,000 in COVID relief loans to purchase sports cars, including two Porsche 987 Caymans for personal use and a Ferrari F430 as a gift for his wife.
Sanborn acquired the federal loan by providing allegedly false information on his application, deliberately omitting any references to the casino. However, these loans were not intended for casinos, according to reports from the Concord Monitor.
New Hampshire Attorney General John M. Formella stated that state and federal inquiries may result in charges and administrative action.
In response to these allegations, Sanborn stated, "Like many other businesses and organizations, we applied for federal relief to address the operational challenges posed by the COVID-19 pandemic. We took every precaution to ensure compliance with all application requirements and standards. While I vehemently disagree with the Commission's statements, I welcome the forthcoming investigation, as I am confident that our actions were fully transparent and in complete accordance with the law."
Earlier this month, Sanborn's wife, state Rep. Laurie Sanborn, R., stepped down as chair of the state panel on charitable casinos because of the controversy.
What's Next for Concord Casino
Concord Casino operates within The Draft Sports Bar and Grill in Concord. Sanborn has plans to open a second 43,000-square-foot charitable casino elsewhere in Concord. The city's Planning Board approved the property in June, but it is currently involved in a legal dispute.
Ex-New Hampshire Representative Pat Abrami of Stratham commented on the situation, stating that the current gaming regulations governing charitable casinos should be reviewed. He is part of the commission, formerly chaired by Laurie Sanborn, responsible for examining these rules.