Federal Court Rules for Seminoles in Florida Blackjack Squabble 
Posted on: November 10, 2016, 03:00h.
Last updated on: November 10, 2016, 02:19h.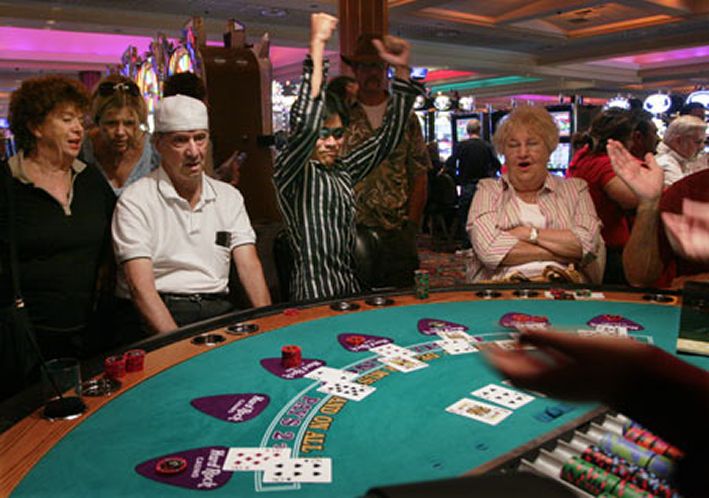 Florida's Seminole tribe can continue to offer blackjack at their seven casinos throughout the state until 2030, a federal judge ruled on Wednesday.
The judgment draws a line over the longstanding dispute between tribe and state over the former's right to offer so-called "banked" games at their properties.
It is not yet known how the ruling will affect ongoing negotiations on a new compact and revenue sharing agreement.
The original 2010 compact gave the Seminoles exclusivity on the games in Florida in return for $1 billion to be paid to the state over five years.
That agreement expired last year but negotiations over a new deal have proved fruitless. In the meantime, the defiant tribe continued to offer blackjack at their premises. This was a violation of the law, said the state, and it sued.
Error of Judgment
But the tribe countersued. It argued that the state had voided the contract by permitting cardrooms and horse and dog tracks to offer banked card games and electronic blackjack machines.
The Florida Department of Business and Professional Regulation (FDBPR), which regulates gambling in the state, appears to have made a serious error of judgement in approving those games.
Under the terms of the 2010 deal, the tribe would be allowed to keep blackjack for another 15 years if the state allowed another operator to have the same type of gambling, which is exactly what it did.
$3 Billion Deal Blown
Lawyers for the state attempted to argue that a player acting as the bank does not establish a bank within the meaning of the statute, an assertion rejected by Judge Robert Hinkle.
"When the cardroom devises and runs the games and sets the rules, including the requirement that a player act as the bank, the cardroom 'establishes' a bank," wrote Hinkle.
"Any notion that players just happen in off the street and decide on their own to establish a bank is wholly fanciful," he wrote. "A 'poisoned apple' is a 'poisoned apple,' whether poisoned with arsenic, hemlock or something else. A 'banked game' is a 'banked game,' whether banked by the house, a player, or someone else."
Earlier this year, the state legislature rejected a proposal for a new compact that would have been the biggest revenue-sharing agreement in the US, worth $3 billion to Florida over seven years.
Negotiations are likely to resume, but now that the Seminoles have the law on their side over banked games, they have the upper hand, and the state is unlikely to get anything close to that figure.