FBI Asked to Review President Donald Trump Call with Sheldon Adelson
Posted on: August 13, 2020, 09:20h.
Last updated on: August 13, 2020, 09:54h.
President Donald Trump and Las Vegas casino tycoon Sheldon Adelson spoke on the phone last week. Now, two Democratic members of Congress want the FBI to review the conversation to determine if there was any instance of bribery.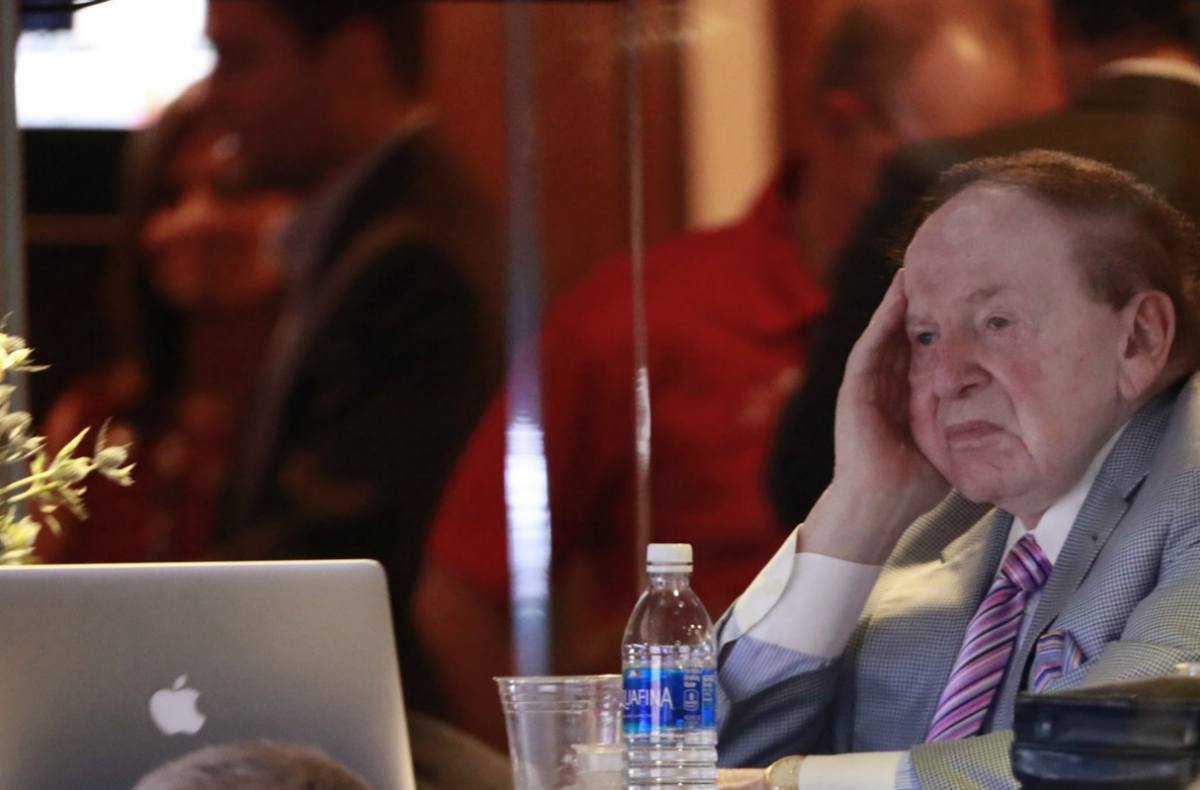 Reps. Ted Lieu (D-Calif.) and Kathleen Rice (D-N.Y.) asked the federal law enforcement agency to review whether the 87-year-old billionaire offered to open up his deep pockets to further assist Trump's reelection bid in exchange for certain legislative action.
Politico first reported that Adelson initiated the call to discuss coronavirus relief and the economy. But the president pivoted the conversation to arguing about why the GOP megadonor wasn't doing more to help his campaign.
Mr. Adelson discussed a specific piece of legislation, the Coronavirus relief bill, with the President," Lieu and Rice wrote. "In the same conversation, the President asked Mr. Adelson to do more to support his campaign. Depending on what exactly was said, a bribe or solicitation of a bribe may have occurred."
"We believe the public reporting has provided more than enough of a factual predicate to open an investigation into this matter," the reps concluded.
Adelson is the founder, chairman, and CEO of Las Vegas Sands. The company owns The Venetian and Palazzo on the Strip, and integrated resort casinos in China's Macau and Singapore. Adelson is worth an estimated $31.5 billion.
Adelson Dismisses Accusation
A person close to Adelson said the representatives' letter to the FBI was "pure politics," according to the Nevada Independent. The Sands magnate rejected any claims of wrongdoing during his call with the president.
For Trump, the call still might have caused plenty of damage. When pressed about why he wasn't donating as heavily as he did in 2016, Adelson reportedly refused to comment and ended the call.
Adelson and his wife, Dr. Miriam Adelson, have been the Republican Party's most reliable donors for years. The couple has donated more money to federal political campaigns than anyone else over the past 20 years — approximately $308 million.
They gave $82.58 million in 2016 and $123.25 million during the 2018 midterms. But in 2020, the Adelsons have given only $1.16 million to Trump's main PAC, Trump Victory.
Trump Appeases Adelsons
Few issues are more critical in the eyes of the Adelsons than Israel. During his presidency, Trump recognized Jerusalem as Israel's capital and relocated the US embassy there. The Adelsons were in attendance during the embassy's opening in 2018.
The Adelsons own the Las Vegas Review-Journal, and Israel Hayom (Israel Today), the most-circulated newspaper in Israel.
Trump announced today another development that should be well received by the billionaires. The President said Thursday that a peace deal between Israel and the United Arab Emirates had been reached that will usher in "full normalization of relations."
The President joked in the Oval Office that he wanted to call it the "Donald J. Trump Accord." He added on Twitter, "HUGE breakthrough today! Historic Peace Agreement between our two GREAT friends, Israel and the United Arab Emirates!"