Wynn Boston Harbor Massachusetts Gaming License to Get State Regulator Review in Wake of WSJ Sex Scandal Report
Posted on: January 29, 2018, 05:59h.
Last updated on: January 29, 2018, 06:01h.
The legitimacy of Wynn Resorts' Boston Harbor casino license in Massachusetts will be reviewed by the state's gaming regulatory agency, after sexual allegations surrounding the company's founder and CEO came to light late last week.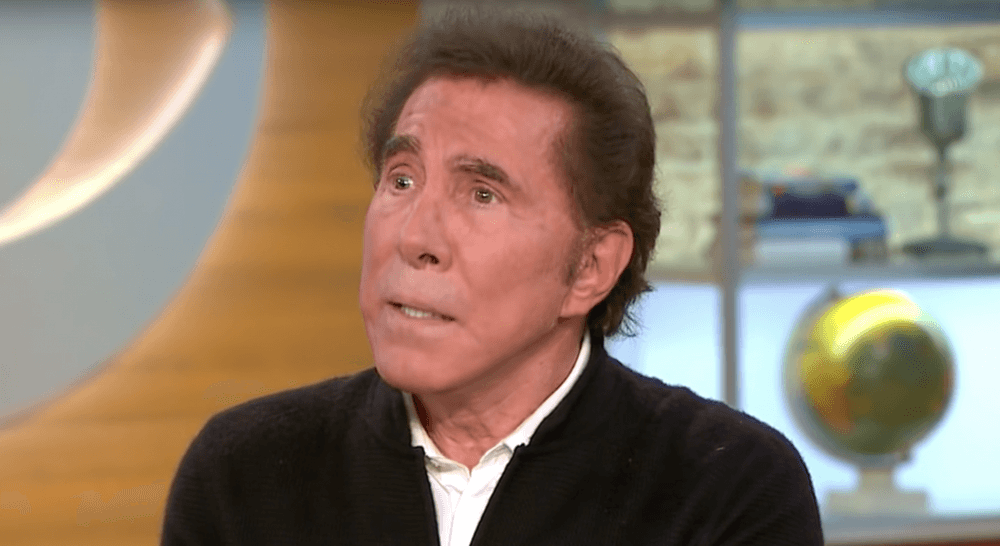 The Massachusetts Gaming Commission (MGC) will hold a public meeting on Wednesday, January 31 at 2 pm "to discuss recent developments … regarding Steve Wynn and serious allegations of misconduct." According to the notice, the MGC's Investigations and Enforcement Bureau has already begun a review, with the goal of determining if Wynn Boston Harbor should be permitted to hold a gaming license in Massachusetts.
"The suitability and integrity of our gaming licensees is of the utmost importance, and ensuring that suitability is an active and ongoing process," the MGC said in a statement. The Commission said the investigations unit will recommend next steps once the review is completed.
Late last week, the Wall Street Journal published a report with claims from numerous former female workers that assert the billionaire reportedly forced them to perform sex acts, mostly in the Wynn Las Vegas spa, where many were employed. The most damming account involves an unnamed manicurist, who said she was forced to have sex with Wynn, and later settled out of court in exchange for $7.5 million.
Wynn Boston Harbor is a $2.4 billion integrated resort in nearby Everett, across the Mystic River. Expected to open in 2019, the property will feature 671 guestrooms, retail shops, convention and wedding space, a public park, and a 150,000-square-foot casino.
Should I Stay or Should I Go?
Steve Wynn continues to deny the accusations, and says the WSJ report is the "… work of my ex-wife Elaine, with whom I am involved in a terrible and nasty lawsuit in which she is seeking a revised divorce settlement."
Wynn Resorts' leadership has expressed its continued support for its founder, but with the company's stock plummeting, the board, on which Wynn himself sits, might be in the process of forming an exit plan for the billionaire. Speaking with the Boston Herald, Clyde Barrow, a professor at the University of Texas who specializes in gambling policy, said Wynn Resorts is presumably in the process of striking a deal to oust the casino tycoon.
"Wynn at this point … is much bigger than Steve Wynn even though it bears his name," Barrow noted. As for an exit strategy, the gaming expert believes it's "better than 50-50."
In addition to the sexual misconduct scandal potentially ending his involvement with the company he founded in 2002, the negative press has already cost Wynn the finance chairmanship of the Republican National Committee (RNC), from which he resigned on Saturday.
Millions of Dollars Lost
Though the allegations of misconduct remain just that, investors are reacting to the news and selling off shares.
Wynn Resorts' plunging stock price has cost the corporation $3.5 billion in valuation since Friday alone. Shares have gone from $200 late last week to under $164 today, a loss of more than 18 percent.
Wynn himself might be willing to step down to stop the financial bleeding. According to Fortune, the billionaire's portfolio has lost roughly $412 million in just 72 hours.
Similar Guides On This Topic
Latest Casino Stocks:
Retrieving stocks data...
Retrieving stocks data...
Retrieving stocks data...
Retrieving stocks data...
Retrieving stocks data...