Ex-Indiana Lawmaker to Plead Guilty in Spectacle Entertainment Case
Posted on: November 13, 2023, 01:55h.
Last updated on: November 15, 2023, 02:57h.
A former Indiana state representative will plead guilty to a federal honest services fraud conspiracy charge related to the Spectacle Entertainment corruption scandal, U.S. prosecutors have announced.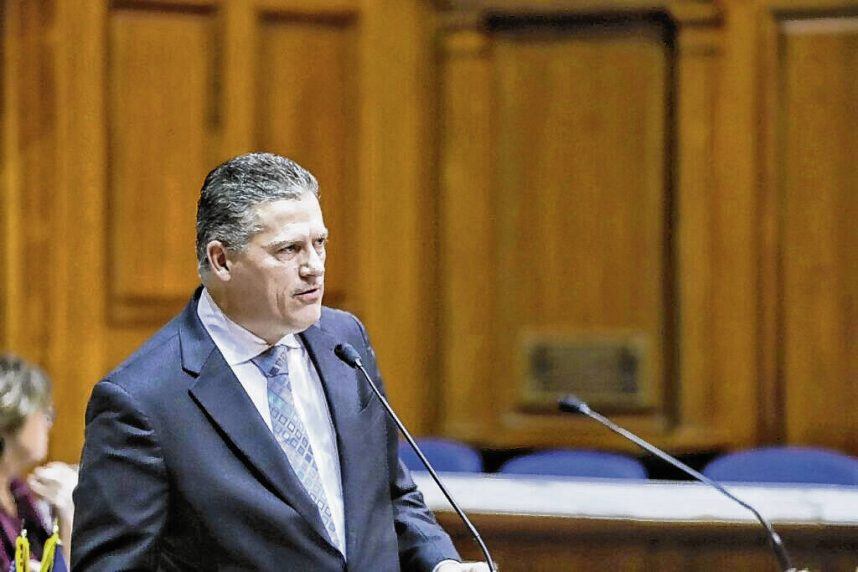 Republican Sean Eberhart, 57, is the third lawmaker to plead guilty to charges linked to the Spectacle affair. Last year, Spectacle cofounder John Keeler, a former Republican legislator and casino executive with Indianapolis-based Centaur Gaming, pleaded guilty to charges of funneling money to former Republican State Sen. Brent Waltz in return for favorable treatment.
Eberhart represented Central Indiana's House District 57 for 16 years. He is alleged to have accepted money and the promise of future employment from Spectacle. That was in return for advocating and voting for a 2019 bill that authorized the operator to relocate two gaming licenses from casinos located on Lake Michigan to downtown Gary, Ind. One of these later became the Hard Rock Casino Northern Indiana.
Peddling Influence
At the time, Eberhart was a member of the House Committee on Public Policy. He used this position to reduce the transfer fee from $100 million to $20 million. He also pushed forward tax incentives that would be favorable to Spectacle, according to prosecutors.
Eberhart was in text message communication with an individual at Spectacle referred to in court documents as "Individual A."
In February 2019, Individual A. promised Eberhart a job with Spectacle worth around $350K a year, including shares in the company. In April of that year, Eberhart promised he would "make it right" for Individual A, according to court documents.
Making a Spectacle
Spectacle Gaming began life as Centaur Gaming, which operated casinos and off-track-betting facilities in Indiana. These included the Indiana Grand Casino and Racetrack in Shelbyville and Hoosier Park in Anderson.
Centaur's founder, longtime casino executive Rod Radcliff, formed Spectacle with Keeler, who served as Centaur's vice president and general counsel, and Terre Haute businessman Greg Gibson. The company was acquired by Caesars Entertainment in 2018, along with its properties.
The new company purchased the Majestic Star Casino, two adjacent riverboat casinos, one of which was once owned by Donald Trump when it was known as the Trump Princess.
The Majestic Star had two gaming licenses for each of its two vessels, and Spectacle began the process of applying to have the licenses transferred to the more lucrative downtown district while working with Hard Rock International to bring a branded casino to the area.
Spectacle Restructured
In January 2020, less than a month after the joint Spectacle and Hard Rock project broke ground, state regulators announced Keeler was under investigation for funneling corporate money to politicians.
Keeler and Ratcliff were ultimately removed from Spectacle, and a restructuring of the company made it a minority shareholder in what became the Hard Rock Casino.
Keeler was sentenced to two months in prison after he was found to have directed $41K of Centaur's funds to a political consultant working on Rep. Waltz's failed 2016 congressional campaign.
Waltz served seven months after pleading guilty to two felony counts of making and receiving conduit contributions and lying to the FBI.