Encounter at New York-New York Casino Leads to Las Vegas Kidnapping, Sex Assault Allegation
Posted on: August 30, 2019, 07:21h.
Last updated on: September 1, 2019, 03:10h.
A 37-year-old man — described as a second-tier high roller — was in custody Friday for allegedly sexually assaulting and kidnapping a woman in Las Vegas last month who he had met a short time earlier in the New York-New York Hotel & Casino.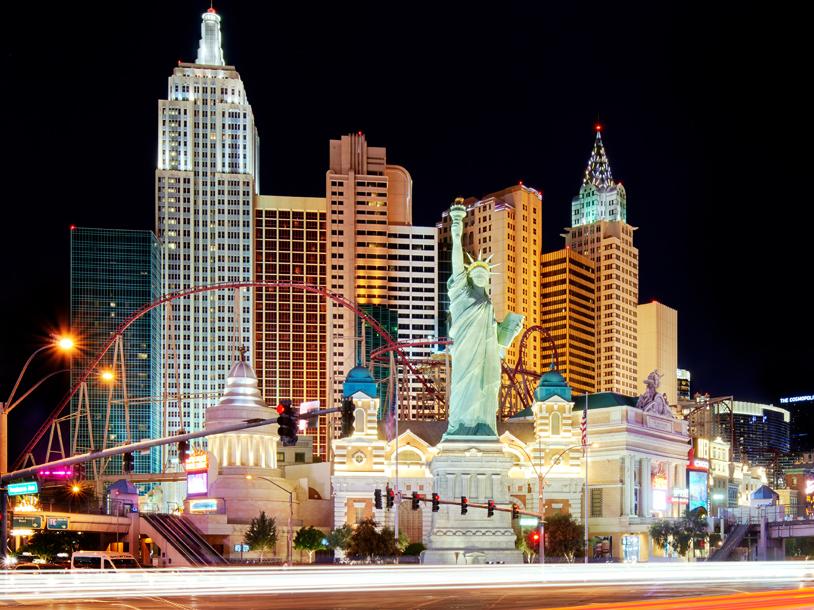 Capri Harris — a one-time Minnesota resident — was able to persuade the victim to his rental car parked in the venue's garage on July 21, according to the Las Vegas Review-Journal. He drove off with the woman as his passenger, and later allegedly forced the woman to engage in sex, police claim.
Harris was in the Clark County Detention Center following his arrest. He was being held on $100,000 bond.
Police said the victim told them she had met Harris in the casino's lobby. She inquired where she could find an Uber driver who was supposed to give her a ride.
Harris Offered to Give Victim Ride
Instead, she went with Harris to the garage and after he told her she missed the Uber driver, he instead would give her a ride.
The woman agreed and had asked to be driven to a 7-Eleven in Las Vegas. That way the victim would not reveal where she was residing, police said.
But instead of heading directly there, Harris appeared to be driving in a circular route and even drove onto a highway, the woman told police. The distance between the casino and the convenience store is about three miles. In a direct route, it should be a 12-minute drive.
The alleged assault took place in the car. She fled the vehicle and made her way to the 7-Eleven.
Security at New York-New York said Harris was a "second-tier high roller" at the venue, police said. He was a guest at Aria Resort & Casino since July 18, police said.
A spokesman for MGM Resorts International, which owns the casinos, declined to comment on the incident. He referred questions to local police.
MGM chose not to define what constitutes a "second-tier high roller" at the Las Vegas casino.
Harris Faces Multiple Charges
Las Vegas Justice Court officials told Casino.org Harris was charged with one count each of sexual assault, first-degree kidnapping, first-degree indecent exposure, and three counts of first-degree lewdness.
In Nevada, the maximum sentence for a first-degree kidnapping conviction is life in Nevada State Prison without the possibility of parole.
Harris is scheduled to appear in Las Vegas court on Sept. 24. As of Friday, Harris was represented by the Clark County Public Defenders Office, and he will be given the opportunity to enter pleas of guilty or not guilty before a judge.
The Review-Journal reported that the Las Vegas Metropolitan Police Department said Harris had a 2008 "sex crime charge," which took place in Minnesota.
Other unrelated sexual assaults have been reported to Las Vegas police, which are tied to local casinos.
One allegedly involved Cristiano Ronaldo, a soccer star. He was accused of committing a sexual assault more than 10 years ago at the Palms Hotel & Casino. Last month, the Clark County District Attorney's Office said no charges would be filed against Ronaldo.
The victim has filed a civil lawsuit against Ronaldo in Nevada federal court. She claims the attack took place in a penthouse suite at the Palms.
Similar Guides On This Topic