Las Vegas Icon Elvis Presley and Trump Mega-Donor Miriam Adelson Among Seven Presidential Medal of Freedom Honorees
Posted on: November 13, 2018, 09:28h.
Last updated on: November 13, 2018, 09:30h.
The 2018 recipients of the Presidential Medal of Freedom — considered to be the highest civilian award of the United States — will be bestowed posthumously on the man, the myth, the legend Elvis Presley at a White House ceremony on Friday.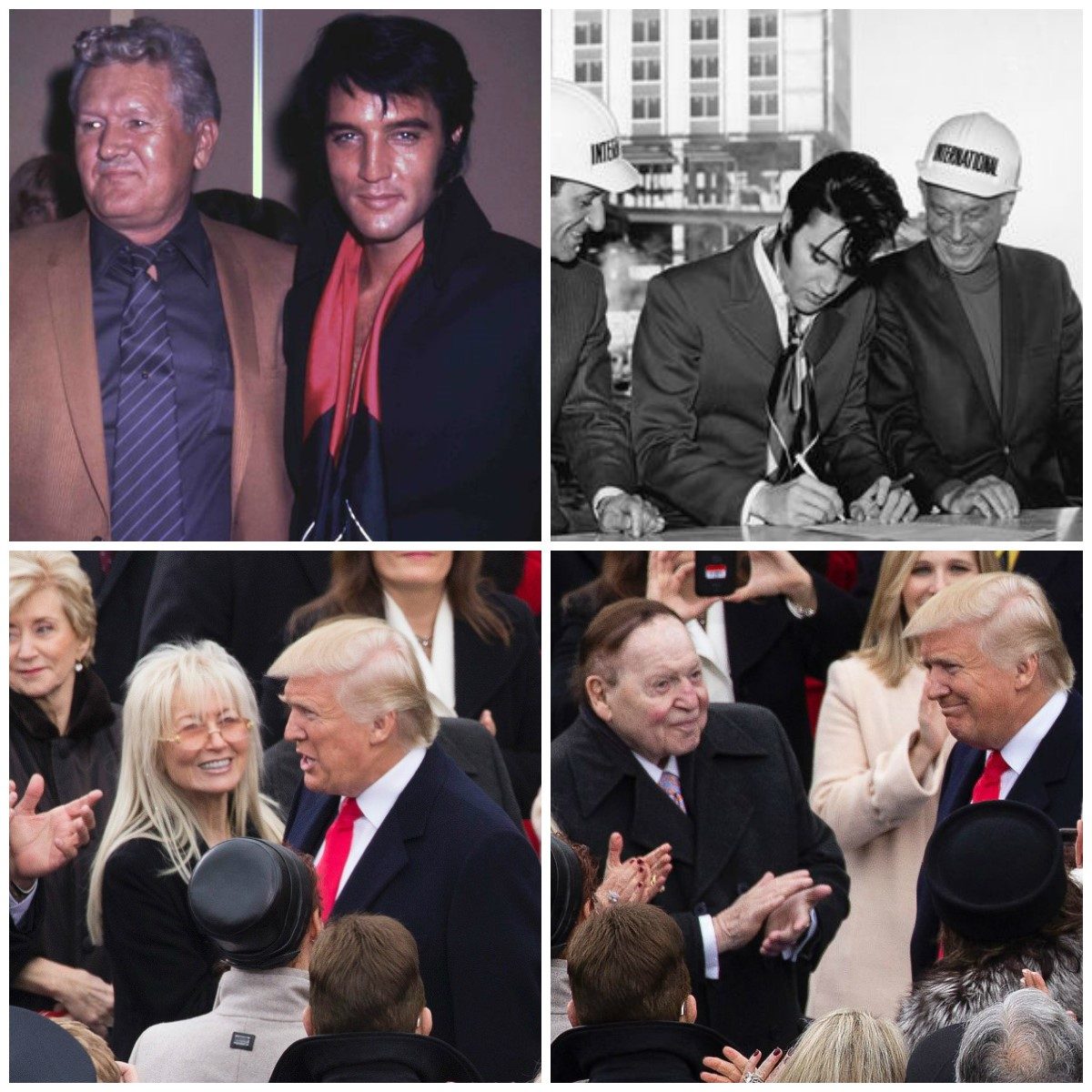 At the height of his fame and superstardom, Presley was drafted into the Army in 1958 and was honorably discharged in 1960. His first appearance in Las Vegas came as a country singer in 1956. He returned in 1969 for a residency at the International Hotel (now the Westgate). By the time of his death in 1977 at the age of 42, Elvis had become a Las Vegas icon.
"Elvis Presley defined American Culture to billions of adoring fans around the world … [and] also served nearly 2 years in the United States Army, humbly accepting the call to serve despite his fame," a statement from the White House read.
Miriam Adelson Recognized
Also among the honorees will be Miriam Adelson — a "philanthropist and humanitarian" per the official press announcement, and also the wife for the past 27 years of one of President Donald Trump's staunchest and most deep-pocketed supporters, Sheldon Adelson. Together, the couple have reportedly contributed more than $113 million this year alone to Republican candidates, including Las Vegas gubernatorial GOP runner Adam Laxalt, who lost to Clark County Commissioner Steve Sisolak.
In 2017, it was reported that Laxalt, the state's Attorney General, met with then-Nevada Gaming Control Board Chair A.G. Burnett in a Reno, Nevada coffee shop about a lawsuit involving Adelson's Las Vegas Sands Corp. Laxalt was seen to ask Burnett to keep documents confidential that could have damaged Sands' case in the suit, but Laxalt said he was just acting to ensure the agency did not disclose confidential information.
Burnett secretly recorded the conversation and informed the FBI about it, but no wrongdoing was found.
Though Republicans lost control of the House of Representatives in the Nov. 6 midterm election, they maintained control in the Senate. The Adelsons first launched their effort to help GOP candidates this cycle back in May, when they donated $30 million to the Congressional Leadership Fund (CLF).
Miriam — who publishes the most-circulated newspaper in the country of her birth, Israel Hayom (Israel Today) — is credited with her husband's staunch support of Israel, a stance that Donald Trump has also championed as president.
She is also being recognized for her work in fighting drug addiction, a White House release stated. The Adelsons lost a son to an overdose death in 2005 and have been active in combatting drug abuse ever since.
Conservative List
In addition to Adelson and Presley, Trump will present five others with the Medal of Freedom, three of whom are living.
The other living recipients are Utah Senator Orrin Hatch — who called for sports betting oversight in a lengthy Senate floor speech in August — and the late conservative Supreme Court Justice Antonin Scalia, who was the first Italian-American to serve in that capacity until his death in 2016.
Pro Football Hall of Famers Alan Page and Roger Staubach are also on the honoree list.
Page, who played for the Minnesota Vikings in the 1970s, is also a retired Justice of the Minnesota Supreme Court, having served from 1992-2010. Staubach was the 1963 Heisman Trophy winner having played for the Dallas Cowboys for 11 seasons, as well as a Vietnam War Navy veteran.
Baseball great of the early 20th century Babe Ruth will also be posthumously recognized.
Most Read