Steve Wynn Won't Back Trump
Posted on: August 17, 2016, 06:00h.
Last updated on: August 17, 2016, 04:05h.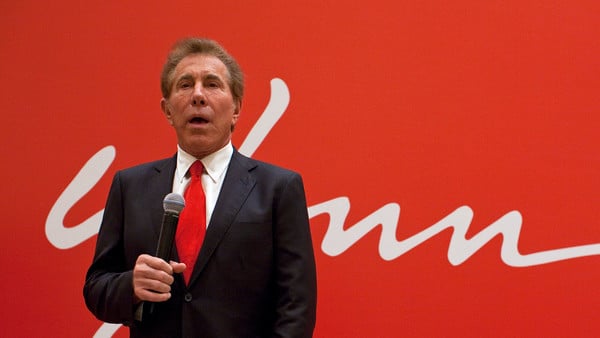 Steve Wynn will not be backing his old pal Donald Trump in the presidential elections, despite the Donald's assertion at the Nevada caucus that Wynn was an informal adviser. But then again nor will Wynn be backing Clinton.
Instead, the casino mogul, who has donated to both Republican and Democrat causes in the past, says he is waiting for "a really intelligent discussion of the major issue: uncontrolled government spending."
"I'm craving a more substantial conversation, politically and publicly, about the economy of the US and what it really takes to make a better life for its citizens," Wynn told the UK's Financial Times in Macau.
"There's so much misinformation being put out that it's also frustrating," he said, adding that he was "not happy with the dialogue."
Adults in the Room
Wynn acknowledged that he was a friend of Trump's and would happily answer his questions, but denied having any influence on the Republican nominee. He was also friendly with the Clintons, he said, but hadn't contributed "one penny" to either campaign. Wynn backed the Republican nominee Mitt Romney in the 2012 elections.   
"Increasing the money supply to cover new debt associated with the deficit, that is devaluing the pay checks and the dollar in America and therefore lowering the living standards of Americans," said Wynn. "What I'm hoping is that at some point we get adults in the room who discuss the real issues of fiscal, monetary and economic policy."
Talking of money, Wynn was in Macau to prepare for the grand opening of his most expensive project to date. The Wynn Palace Macau is due to fling open its doors next Monday, 22 August.
The project, which cost $4.2 billion to build, features an artificial lake complete with air-conditioned, fire-breathing gondolas and a $100 million water fountain show, similar to the one he conceived for the Bellagio. Inside the property is $200 million-worth of artworks and Chinese antiquities, including rare 18th century Qing Dynasty vases.
Not For Kids
And despite the Chinese government's insistence that new casinos in the gambling hub must diversify to offer more family-friendly non-gambling amenities, Wynn defiantly told Bloomberg that the Wynn Palace was definitely "not for kids."
"There are better places for kids than Macau and Las Vegas," he said. "All of these … convention, meeting space, entertainment … are pitched at 21-year-olds or above."
Wynn has been frustrated by the government in Beijing which has been piling pressure on the Macau regulator to be frugal with its table games allocations. The casino mogul wanted 500 for the Wynn Palace, but has only received 100, with 50 to be allocated over the next year and a half.  In order to make up the shortfall he will be drafting in 250 tables from his other Macau properties.