Dutch Online Gambling Reforms Get Sudden Tax Migraine
Posted on: January 10, 2016, 09:01h.
Last updated on: January 10, 2016, 09:01h.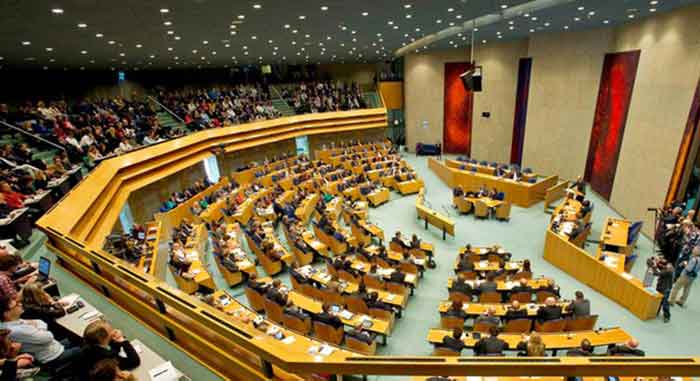 Holland's gambling reforms, which aim to modernize the Dutch online and land-based gaming markets, have been slow-moving, to say the least.
Drawn up in 2013 to overhaul the country's 50-year-old existing laws, they were initially expected to be rubber-stamped in late 2014, but the Dutch Remote Gambling Act is still being debated by committee in the Lower House, with no end in sight.
It's a shame, because foreign operators are lining up to be part of what could be a huge online gambling revolution, or at least they were.
The latest fly in the ointment is the fact that the two ruling coalition parties seemed this week to have suddenly and unexpectedly flip-flopped on the 20 percent tax rate for online gambling companies. Instead, they propose a blanket 29 percent rate for both online and land-based operators.
Online Gaming Looking Grim
It was enough to make leading Dutch gaming lawyers tear their hair out. One such Netherlands gaming lawyer, Justin Franssen of Kalff Katz & Franssen, told eGaming Review that there was now a "real likelihood" that the Dutch online gaming market would fail.
"Operators have learned their lessons in other jurisdictions and I think interest in the market will seriously decrease if and when these motions pass parliament," he said.
Because perhaps the one overriding goal of the remote gaming bill was to channel Holland's many enthusiastic online gamblers away from the offshore markets in order to better protect consumers.
Since the country currently has no licensed online gambling sites whatsoever, it would be fair to say that 100 percent of Dutch online gamblers engage with these markets, which adds up to an estimated 1.5 million adults.
The aim of the bill was to achieve a "channelization rate" of 80 percent away from the offshore market and toward the new licensed operators.
European Commission Supports Differentiation
A tax rate of 20 percent was deemed to be a realistic means of achieving these ambitions. Overtaxing operators prevents them from competing effectively with their unlicensed counterparts, which means the players will simply go where the product is more appealing.
 It seems that the politicians may be bowing to pressure from litigation launched last year by land-based gaming association Euromat, which complained to the EC that the tax differentiation for land-based and online gaming companies in Holland violated EU law.
Except it doesn't. The EC officially accepts that differentiation as legal, and is happy to leave it up to individual member states to decide upon, as was reaffirmed in 2014 by a land-based litigants case against the Danish licensing regime.
At worst, the new proposal will help to establish another failed European online gambling market. At best, it will be shot down, and will delay the process yet further.
Research by Holland Casino recently suggested that previous projections may have underestimated the scale of the Dutch online gambling market and that it could be worth over €1b ($1.1 billion) per year.
Most Read