No Fairytale Ending in DraftKings 'Bachelor' Collusion Flap, Roper Tolbert Stripped of $1 Million Prize
Posted on: January 25, 2020, 10:55h.
Last updated on: January 26, 2020, 10:34h.
After nearly three weeks of social media criticism and debate, daily fantasy sports (DFS) giant DraftKings appears to be voiding a $1 million prize won by Jade Roper Tolbert, a former contestant on the popular reality show "The Bachelor." The ruling comes amid speculation she colluded with her husband, Tanner Tolbert, to unfairly build the optimal lineup in an NFL contest.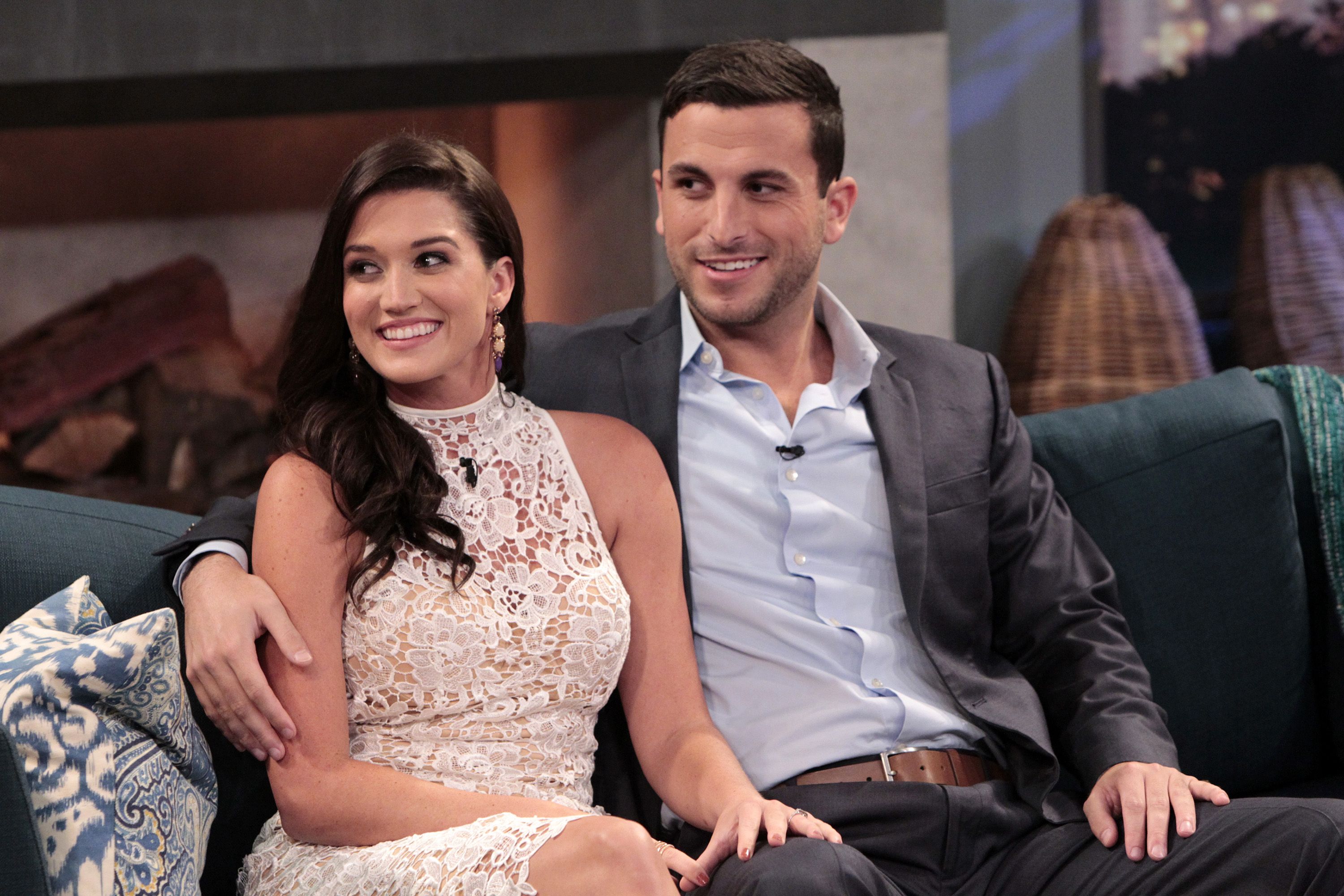 On Jan. 5, Roper Tolbert confirmed via Twitter that she was, in fact, the winner of that weekend's DraftKings's $2.25 million Fantasy Football Millionaire Maker, which was based on four NFL games. The top prize for that DFS contest was $1 million.
In one tweet, the former "Bachelor" participant said it didn't feel real that she won $1 million. In another, she boasted that her winning lineup contained Seattle Seahawks wide receiver DK Metcalf, who posted seven catches for 160 yards and a touchdown in a wild card game against the Philadelphia Eagles, even though her husband told her not put Metcalf on her roster.
As news of Roper Tolbert's victory spread, many in the DFS world cried foul, alleging collusion, prompting a review by DraftKings. The company appeared to respond to the matter earlier today via Twitter.
DraftKings has decided to update the standings for several contests. All customers affected by the updated standings will be notified directly. It is our general policy not to comment further on such matters," according to the tweet.
Casino.org reached out to a DraftKings spokesman for additional comment, but didn't hear back prior to publication of this article. ESPN and The Action Network are reporting the DraftKings statement pertains to Roper Tolbert and her husband.
What Made Fellow Competitors Upset
In the wake of Roper Tolbert's now vacated victory, it became apparent that she and husband each submitted the maximum number of entries – 150 apiece – for the Millionaire Maker contest.
The strategy is common in DFS contests because it serves as a hedge, allowing participants to guard against unforeseen circumstances, such as ejections and in-game injuries, while ensuring some of their rosters have exposure to players that will accrue large amounts of fantasy points.
The Tolberts use of the maximum entry strategy isn't what perturbed fellow DraftKings participants. It's that the couple appeared to collude to ensure that just two of their combined 300 lineups were duplicative. The DFS community views such dealings as creating a playing field that's not level for the rest of the participants.
Some DFS players were so irked by the Tolbert's alleged collusion that they researched the couple's Jan. 4-5 lineups for the Millionaire Maker contest, posting spreadsheets to Twitter proving how little overlap the couple had in their rosters.
Not Saying Anything…Yet
Boston-based DraftKings is preparing to become a public company at some point this year, so it has a vested interest in protecting the integrity of its DFS games. It's not surprising that, to this point, its response to the Tolbert flap is limited to a canned corporate statement.
As for the couple, Jade's Twitter feed has been inactive since Jan. 5 while Tanner has posted three tweets over the past 10 days, none of which have anything to do with sports or DraftKings.