Donald Trump Federal Indictment Lengthens 2024 Odds
Posted on: June 9, 2023, 10:20h.
Last updated on: June 9, 2023, 11:37h.
The United States government on Thursday indicted former President Donald Trump on charges of mishandling classified documents at his Florida Mar-a-Lago estate in Palm Beach. The prosecution comes less than three months after the billionaire and former casino magnate was indicted in New York on 34 felony charges of falsifying business records.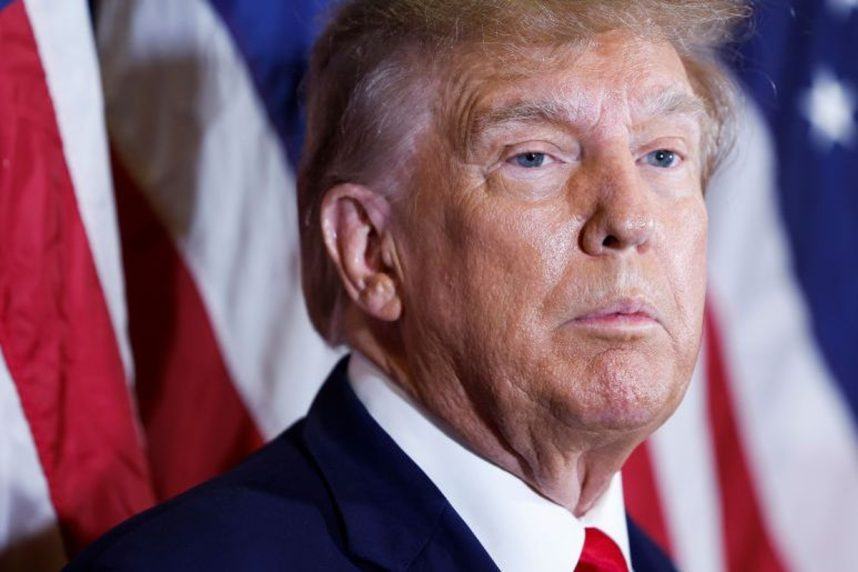 Trump, 76, confirmed the federal indictment on Thursday on his Truth Social media platform. Calling it a "dark day" for the US, the former president pleaded his innocence. He also said the charges are the latest part of a witch hunt against him and an effort by President Joe Biden to silence his chief 2024 opponent.
The former president has been summoned to appear next Tuesdayin a Miami federal court.  The case stems from Trump's handling of classified documents after he unwillingly left office in January 2021.
The US Department of Justice contends that after issuing Trump a subpoena to return classified documents to Washington, Trump's attorneys did hand back many boxes of archives. But the DOJ, believing Trump was still in possession of highly sensitive information at Mar-a-Lago, conducted a raid in August 2022 and discovered 33 boxes with more than 11K documents.
The DOJ says roughly 300 of those documents retained classification markings, including some at the top-secret level.
Odds Lengthen
Trump is the GOP front-runner to once again secure the Republican Party's nomination for president. But the federal charges against the former commander-in-chief are lengthening his odds of winning next year.
Though a federal indictment doesn't prevent someone from seeking public office, including the White House, the controversy could sway Republicans to another candidate. As a result, some PredictIt bettors are selling off their stakes in Trump.
Trump's shares of winning the GOP 2024 ticket were trading last week at around 60 cents. As of this writing on Friday morning, Trump's stock is down to 51 cents.
Florida Gov. Ron DeSantis (R), who is largely considered Trump's greatest threat to securing the Republican nomination, has been the beneficiary of the Trump indictment. DeSantis' shares on the 2024 GOP presidential nominee market are up four cents. The Floridian's shares are still far behind Trump's at 33 cents. US Sen. Tim Scott (R-North Carolina) has the next-best odds, but his shares are at only eight cents.
In the 2024 presidential election market, Biden remains the betting front-runner, with his shares trading at 44 cents. Trump's stock has dropped two cents over the past 24 hours to 30 cents. DeSantis is third at 26 cents, and VP Kamala Harris is fourth at a nickel.
Historic First
Trump is the first former president in the history of the United States to face criminal charges by the federal government that he once oversaw. It's a historic development, albeit one the former president believes is nothing more than politics at its worst.
Neither the Justice Department nor Biden immediately confirmed the federal indictment. But Trump and other powerful Republicans were quick to respond.
House Speaker Kevin McCarthy (R), who recently negotiated a deal with Biden to raise the nation's debt ceiling and avoid the US defaulting on its fiscal obligations, said the Trump indictment is "a dark day for the United States of America."
"It is unconscionable for a president to indict the leading candidate opposing him," McCarthy said. "I, and every American who believes in the rule of law, stand with President Trump against this grave injustice. House Republicans will hold this brazen weaponization of power accountable."