Donald Trump Cabinet Choices and Presidential Direction Become Latest Prediction Market Wagers
Posted on: November 17, 2016, 08:51h.
Last updated on: November 17, 2016, 11:11h.
President-elect Donald Trump's possible cabinet appointments and how his leadership role and decisions will play out have set off a fresh round of prediction market betting.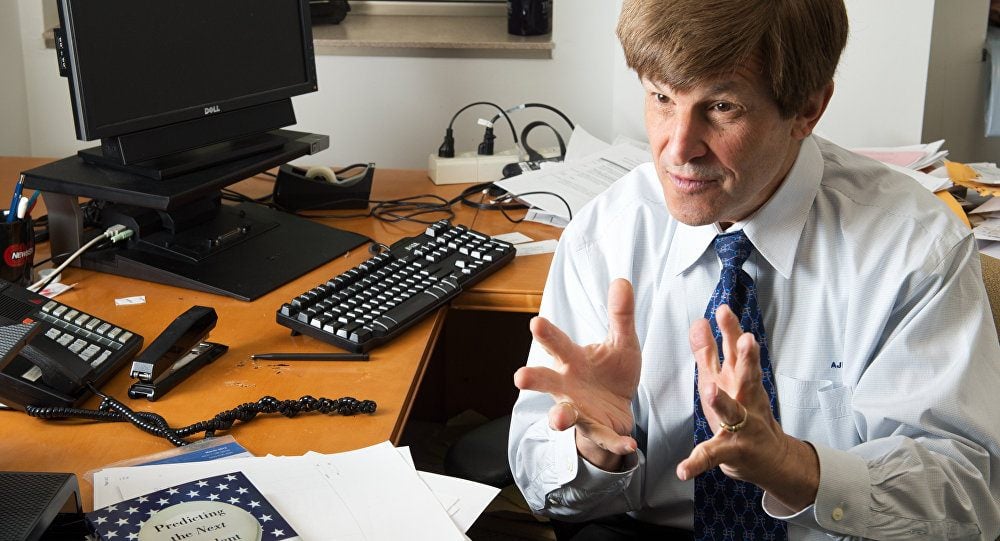 PredictIt.org, an online market that sells shares on the outcomes of political and financial events, is jointly operated by Victoria University in Wellington, New Zealand, and DC-based political consulting firm Aristotle International. The website is the leading prediction market in the US, and is littered with an assortment of new odds post-Election Day.
The most talked-about line is deciding who will be the incoming secretary of state. PredictIt users believe former New York City Mayor Rudy Giuliani is the favorite, as shares of the longtime Manhattan politician are selling at 44 cents.
Former US Ambassador to the United Nations John Bolton is another contender, and is perhaps bargain-priced at 17 cents. South Carolina Governor Nikki Haley (17 cents), Tennessee Senator Bob Corker (13 cents), and former House Speaker Newt Gingrich (6 cents) are also in the mix.
Oddest Odds
In case you're wondering if PredictIt is having a little fun by offering shares on Hillary Clinton returning to the secretary of state post, the job that presumptively killed her White House chances due to her use of a private email server, well, the site is keeping it professional. Although the platform does ask whether Clinton will face charges, PredictIt is staying clear of political pettiness.
But Irish bookmaker Paddy Power, as expected, is more than willing to take on the controversial issue. The sports betting shop notoriously offered a line on the possibility of President Barack Obama being assassinated during his first-term.
Paddy Power is currently presenting a series of "Donald Trump Specials," including:
Trump to be successfully impeached before end of 2020: 6/1
Hillary Clinton to be arrested before the end of 2020: 3/1
Trump to turn the White House gold: 66/1
Improbable Impeachment
Prediction markets don't seem too enthusiastic about the possibility of Trump becoming the first US president to be impeached. Andrew Johnson and Bill Clinton are the only two presidents to have been successfully impeached by the House of Representatives, but both were acquitted in the Senate.
PredictIt has a line reading, "Will the next US president be impeached in the first 100 days?" Users aren't buying "yes," as "no" is selling for 95 cents. PredictIt users are sounding off in the comments section that the limited timeframe is restricting "yes" buys, and that the line should change to six months or a year.
American University political historian Allan Lichtman was one of the few analysts who correctly forecasted a Trump victory on November 8. Now more than a week removed, Lichtman is making his next prediction: Trump will indeed be impeached.
"Trump is a wild card. Republicans love control and they would love to see Mike Pence (Trump's VP) as president because he is predictable and controllable, a down-the-pipe standard conservative," Lichtman said on CNBC this week.
If Lichtman is correct, those PredictIt odds on Trump's removal from office are rather attractive.