Dominican Republic Casino Owner's Dream Turns Into a Hitman Nightmare Gone Haywire
Posted on: February 11, 2015, 12:37h.
Last updated on: February 11, 2015, 01:36h.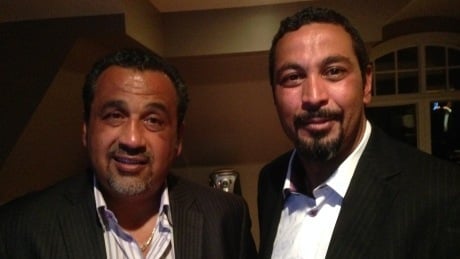 It started out as a casino Dream, but spiraled into something out of an old Las Vegas Mob flick. In fact, someone is probably securing the rights to this unusual and lurid story as we speak.
Canadian casino owner Antonio Carbone has been arrested in the Dominican Republic on suspicion of attempted murder.
Carbone, 40, one of the owners of the Dream Casino Corporation chain of casinos, is accused of ordering the death of lawyer Fernando Arturo Baez Guerrero, in what appears to be a bizarre assassination attempt.
The attack seems to have been the culmination of an even more bizarre set of circumstances involving an octogenarian billionaire philanthropist, the Canadian Mafia, and a misplaced $100 million. It's also got a more convoluted plot than Get Shorty, so pay attention.
Carbone and his brother, Francesco, of unknown whereabouts, are accused by prosecutors of hiring two unidentified accomplices to throw an incendiary device into Baez's car.
It's alleged that the brothers took the men to Baez's house in the Cacicazgos neighborhood of Santo Domingo, where they identified the car before detonating the device. It might have been the perfect murder, had the perpetrators not overlooked one tiny detail: Baez was not in the car at the time.
Bad Dream
Baez, who has been in charge of administering the troubled casino chain during protracted legal battles over its ownership and alleged fraud, alerted police, and said he suspected the Carbones were behind the attack.
But wait, there's more.
The brothers have been embroiled in a longstanding legal wrangle with Canadian billionaire philanthropist Michael DeGroote, who apparently loaned them $112 million to buy casinos in Santo Domingo. DeGroote believes the brothers defrauded him of $107.3 million, some 96 percent of the original loan.
Justice Frank Newbould, of the Ontario Superior Court, has said that DeGroote has "established a strong case in fraud and very serious breaches of agreement." Meanwhile, the Carbones have countersued, accusing DeGroote of having Mafia ties, of being a predatory lender, and of making death threats.
Casino Gets Mobbed
However, one figure who does appear to have Mafia ties, according to Canada's The Globe and Mail, is Andrew Pajak, the man who facilitated the meeting between DeGroote and the Carbones, and who is also a part owner of Dream.
In fact, Pajak has been described by one of the newspaper's sources, who is himself a former investigator with the Toronto Police Department, as being "a mob associate of the first degree."
And when Pajak began arguing with the Carbones over who owned which part of the business, Montreal mafia baron Vito Rizzuto suddenly turned up, apparently to fill the ensuing power vacuum. This was short-lived, however, as Rizzuto died unexpectedly of complications from lung cancer in December of 2013.
Murder for Hire
Later that year, Toronto police charged Antonio Carbone with conspiring to commit murder and threatening death, having been recorded plotting the death of Pajak by a convicted conman named Sasha Visser. Visser appears to have been attempting to play both sides off one another.
As part of bail conditions, Carbone was ordered to stay away from the Dream casinos, which he says "put a chilling effect in the business" and allowed "others," presumably on Pajak's orders, to attempt to wrestle control of the casinos.
Currently, some of the Dream casino properties remain shuttered, while others are being managed by court-appointed administrators. It is not known whether Baez is one such administrator or a business associate of the Carbones.
Antonio Carbone maintains his innocence.
Caution suggested before becoming his lead counsel.