DOJ Tells Federal Appeals Court 2018 Wire Act Opinion Not a Threat to Lotteries
Posted on: June 20, 2020, 11:22h.
Last updated on: June 21, 2020, 11:05h.
A three-judge federal panel heard arguments Thursday from lawyers with the US Department of Justice (DOJ), which is seeking to overturn a lower court's rejection of a 2018 opinion that is seen by many to vastly change the Wire Act.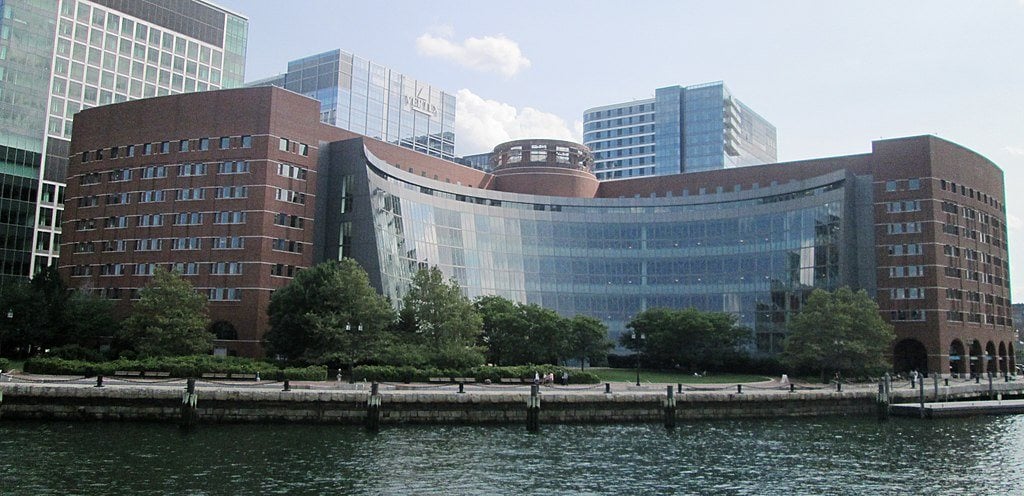 The DOJ is asking the First Circuit Court of Appeals to overturn a decision made more than a year ago by New Hampshire US District Judge Paul Barbadoro. He surmised that the 1961 federal law banning the use of communication devices to conduct betting across state lines and international borders only applied to sports betting. The comment was made in a lawsuit brought forward by the New Hampshire Lottery Commission.
The case has the full attention of the gaming industry because the new opinion significantly affects not only state lotteries, including such multi-state as Powerball and Mega Millions, but other forms of online gaming, too. Some have questioned whether gaming magnate Sheldon Adelson may have influenced the Trump Administration to develop the new opinion.
The DOJ seeks to use the 2018 opinion to overturn what's considered a precedent. A 2002 ruling by the Fifth Circuit Court of Appeals affirmed the law was expressly for sports betting, and a 2011 Justice opinion, which would be thrown out by the 2018 document, opened the door for lotteries to expand online.
However, Justice officials are also arguing right now that the opinion is just advice to the federal government, and judges can't consider the merits of the opinion until the government decides to take action based on it.
DOJ: Opinion No Threat to Lotteries
In speaking to the judges during Thursday's teleconference, DOJ Attorney Jeff Sandberg said the 2018 opinion stated that while the Wire Act pertained to more than just sports betting, it did not explicitly state what gambling activities were covered under the new opinion.
Then-Deputy Attorney General Rod Rosenstein later stated that Justice officials have no position on whether the new opinion affects lotteries.
For pre-enforcement claims to be justiciable, plaintiffs must show that they face a credible threat of prosecution now," Sandberg told the judges. "There's not only a lack of a credible threat, there's no threat at all."
Sandberg also told the judges that if going after lotteries was a big concern, the department would have done it by now.
However, in questioning Sandberg, Judge Sandra Lynch said that the lawsuit filed by the New Hampshire Lottery came before Rosenstein's clarification, and that the New Hampshire Lottery – and others that have filed amicus briefs with the court – have invested hundreds of millions of dollars in new technology and business lines based on the 2011 opinion.
"You may say it's vague, but they certainly felt that their interests were threatened," Lynch said.
Lottery Counsel: DOJ Can Rescind "Discretion"
Judge William J. Kayatta, Jr., focused on what might happen to state-run lotteries if Justice officials were to consider their online games illegal. Sandberg said there would be at least a 90-day window for states to comply with the law, and given what happened previously with other gaming activities, such as online poker, they may get more time.
When Kayatta said that on day 91, lottery officials could find themselves under arrest, Sandberg said that still does not prove a credible threat exists.
Anthony J. Galdieri, a lawyer for the New Hampshire Lottery, told the judges that lottery officials see the Rosenstein memo as "a temporary act of prosecutorial discretion," and one that could be rescinded at any time. A three-month window would be impossible to comply with and threatens states that rely on lotteries to fund public education and other initiatives.
He also took aim at the proposed opinion, arguing that Justice officials claim the use of commas in the nearly 60-year-old law means only one section applies to sports betting.
"The statute has to be read holistically to further its overall purpose, which is to stop the criminal enterprise from using the interstate wires to further its gambling business," Galdieri said. "And the Wire Act accomplishes that goal cleanly with respect to sports betting. It does not accomplish that goal cleanly with respect to non-sports betting."
It's not known when the panel will render its decision in the case, but odds are that whatever decision they make will be appealed.