DFS Alleged Insider Trading Fiasco Now Under New York State Attorney General Investigation, Protocols to Be Reviewed
Posted on: October 7, 2015, 01:32h.
Last updated on: October 7, 2015, 01:38h.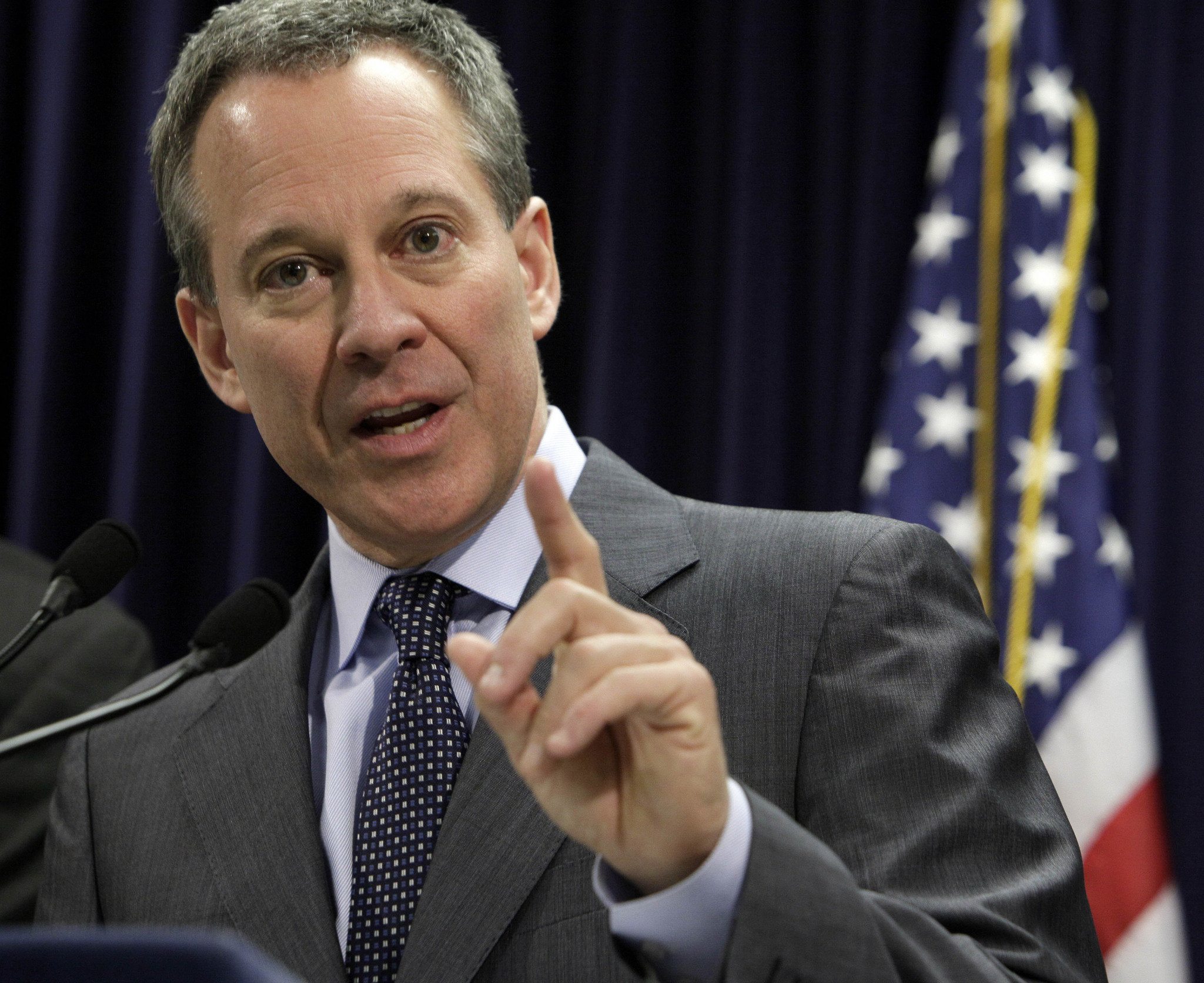 DFS alleged insider trading of information is now under scrutiny from New York State Attorney General Eric Schneiderman. The move comes within the same week that daily fantasy sports sites DraftKings and FanDuel came under fire for what appeared to be extremely irregular, and some would say illegal, practices.
In those instances, employees of the two companies won substantial sums playing at each other's mutual sites. Those workers may have been party to data that would have given them a considerable huge edge over the general public. The practice has since been banned by both companies.
As reported here yesterday, one DraftKings employee, data manager Ethan Haskell, recently admitted to what he claimed was an accidental release of NFL player line-up data before the lineups of all games were locked in. In the same week, Haskell won $350,000 on FanDuel.
The mistake highlighted the advantage that employees might have over the average customer. While both sites immediately banned their employees from engaging in all daily fantasy sports, it's difficult to see how an unscrupulous employee could be prevented from disseminating insider data to an accomplice outside the company.
That also brings up the reality that perhaps some stricter regulatory body needs to be put in place for the industry, along the lines of the stock market's Securities and Exchange Commission (SEC).
"Fraud is Fraud"
But Schneiderman isn't waiting around for that to happen before he takes out his own legal microscope to see what's been going on and what, if any of it, constitutes out-and-out criminal behavior.
The New York AG wants to know exactly who has access to what data and when, as well as what this currently unregulated industry is doing to help prevent such a fraud from occurring.
Schneiderman has written to both companies demanding the names of any employees with access to data that could be exploited to gain advantage over the general public. He has also requested details of any internal investigations by the companies into their employees, including Haskell.
"Fraud is fraud," Schneiderman said in a radio interview yesterday. "And consumers of any product, whether you want to buy a car [or] participate in fantasy football, our laws are very strong in New York and other states [so] that [means] you can't commit fraud."
There's a huge amount at stake, not just for this nascent industry, but also for its various stakeholders and sponsors, which include everything from Fox Sports to Major League Baseball.
Major League Misstep
The sports leagues have always opposed sports betting on the grounds that it compromises the integrity of their games. By the same reasoning, MLB prohibits all its players and employees from participating in fantasy baseball games where a stake is involved.
MLB has an investment stake in DraftKings and said in an official statement this week that it assumed that DraftKings adopted the same policy for its employees.
"We have reached out and discussed this matter with them," said a league spokesperson.
Meanwhile, ESPN, which has an exclusive $250 million advertising contract with DraftKings, announced it would temporarily refrain from running segments with the site's branding.
DraftKings and FanDuel have until October 15 to respond to Schneiderman's request.
Most Read