Deutsche Bank Plummets, Then Rebounds, as Major Station Casinos Shareholder Causes Market Turmoil
Posted on: September 30, 2016, 09:53h.
Last updated on: September 30, 2016, 11:02h.
Deutsche Bank is causing more thrills and chills in the global stock markets than Brexit and the impending US elections combined. The Station casinos major shareholder rebounded early Friday, closing up six percent, following two key announcements: one from CEO John Cryan, who emailed staffers that rumors of the sky falling had been exaggerated, and the other when news of a legal dispute being settled for less than anticipated hit traders.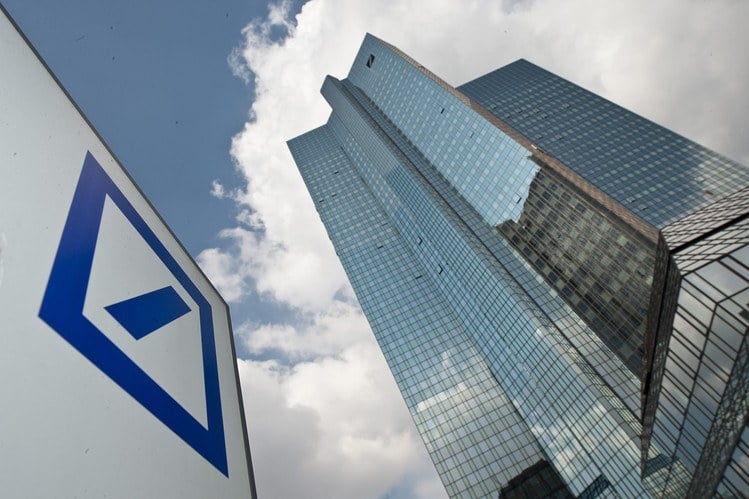 The rebound was even more astounding after an earlier drop of eight percent, putting stocks at an all-time low.
But this rollercoaster ride may not have come to a complete stop yet.
Concerns have long been mounting over the stability of Deutsche. Shares in the German financial giant plunged to a 30-year low on Thursday, amid fears about its liquidity and its ability to pay the $14 billion fine surrounding subprime mortgages dating back to pre-recession of 2008, threatened last week by the US Department of Justice (DOJ).
The DOJ wants to penalize the bank for the mis-selling of mortgaged-backed securities in the lead up to the last financial crisis. Last year, Deutsche Bank was hit by a $2.5 billion fine, imposed by US and UK financial authorities, after at least seven of its employees were implicated in fixing Libor rates. In January, it posted its first annual loss since 2008, some $7.6 billion.
The speculation surrounding Deutsche's apparently capital-strapped position began fueling investor fear and rattling the stock markets. Meanwhile, the International Monetary Fund hasn't helped matters, claiming in June that the bank poses the "greatest risk to the world's financial system."
Debunking 'Reckless Talk'
Amid all the jitters, there are fears that we could be looking at "the next Lehman Brothers," a reference, of course, to the global financial services firm whose collapse precipitated the banking crisis and was one of the major factors contributing to the Great Recession of 2008.
Financial analysts and the bank itself have dismissed such talk as dangerous hysteria.
"Steady on, that kind of reckless talk could bring down the bank," wrote Marion Dakers, Financial Services Editor for the Telegraph newspaper. "Deutsche still has numerous tools at its disposal, painful though they may be, to shore up its capital levels using the financial markets. But they only succeed if investors have enough faith in the future of the organization to support them.
"Since Lehmans went bust in September 2008, international authorities have tried to create new structures that allow banks to fail while leaving the rest of the financial system relatively unharmed," Dakers added.
What Does It Mean for Station?
But what does this mean for the Las Vegas casino industry, and Station casinos in particular? In the worst case scenario, should the bank collapse, everyone will take a major hit, of course. Vegas, in particular, suffered badly in the last recession, but disaster for Deutsche Bank is unlikely to produce a similarly disastrous effect, as Dakers points out.
Certainly, if Deutsche Bank is really in trouble, it might be forced to sell off some of its assets for below market value, and the 25 percent it owns of Station Casinos might be part of that equation. Then again, the bank's stake in Station is only a tiny part of its $1.9 trillion in global assets, which is a reassuringly large amount all told.
The bottom line from analysts seems to be: stay cool, don't panic, and, above all, don't mention the Lehman Brothers. Friday's rebound shows that perhaps the world is listening.
Most Read