Demolition Work Begins to Make Way for Elk Grove Casino After Years of Legal Challenges
Posted on: February 4, 2019, 11:13h.
Last updated on: October 9, 2020, 09:33h.
On Friday, the Wilton Rancheria began the demolition of a "ghost mall" in Elk Grove, California — in preparation for the construction of its controversial $400 million casino, in partnership with Boyd Gaming.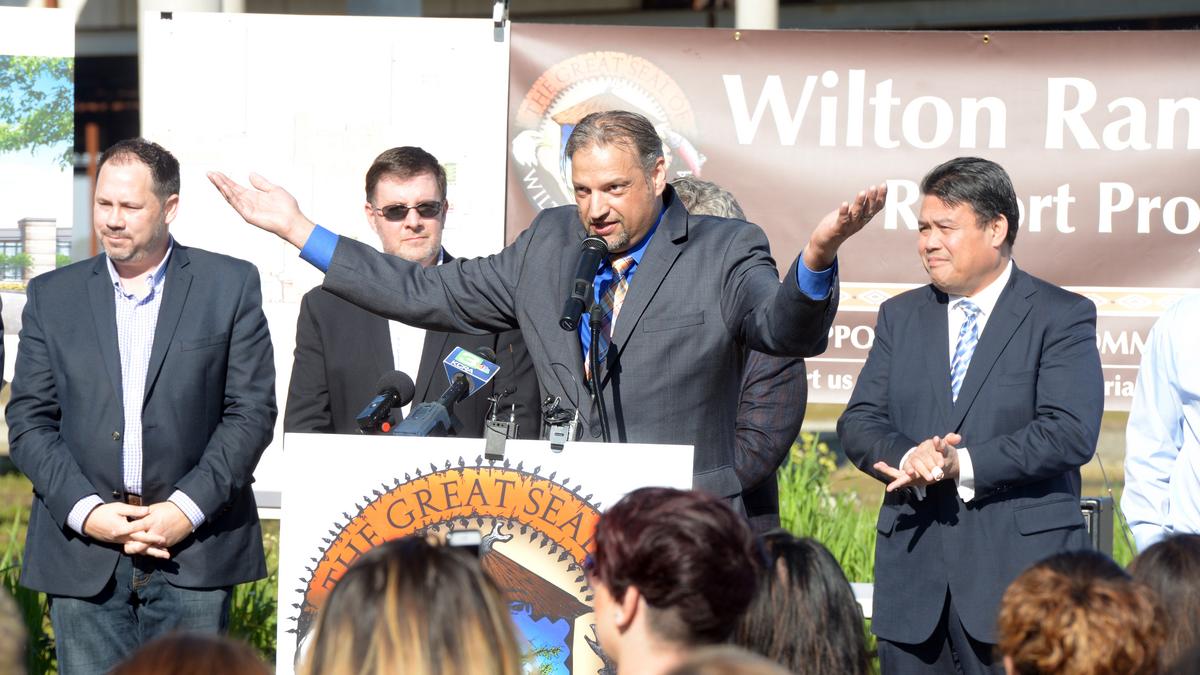 On completion, the development will boast 110,000 square feet of gaming floor, a 302-room hotel tower, restaurants, a spa, and will be the closest casino to Sacramento. It will also house the area's largest convention space outside of downtown Sacramento.
Speaking at the demolition event, Wilton Rancheria Chairman Raymond Hitchcock said the tribe was beginning a "new chapter," and heralding a "brighter future for our tribal citizens the people of Elk Grove and the greater Sacramento region." Construction would begin later this year, he added.
The tribe bought the part of the abandoned mall in 2016, shortly after its compact was ratified by Governor Jerry Brown, but ever since the project has been beset by legal challenges from local residents and a group calling itself Stand Up for California (SUFC).
They have contended, variously, that the application procedure for the casino violated the federal Indian Reorganization Act and the National Environmental Policy Act, and California's Public Records Act and Ralph M. Brown Act.
Zero-Hour Approval
Perhaps most controversially, the tribe's historic lands in Wilton at the south end Elk Grove were restored in the dying moments of the Obama administration, just hours before President Trump's inauguration.
SUFC sued claiming that the then principal deputy assistant secretary for the Bureau of Indian Affairs, Larry Roberts, violated the Federal Vacancies Reform Act of 1998 when he took that last-minute decision to place the lands into trust for the tribe in January 2017.
The act prohibits "inferior [subordinate] officers from performing a function or duty reserved by statute or regulation to an office requiring nomination with advice and consent."
But last year a federal judge tossed the case, ruling that the exceptional circumstances brought about by the transition of power gave Roberts authority to issue the decision.
Access Denied
Last month, the same judge rejected a request by SUFC to requisition emails sent by DOI attorneys which the group believes would support its bid for a temporary restraining order to stop the casino being built.
SUFC Director Cheryl Schmit claimed in an emailed statement to The Sacramento Bee that the documents show "that the Tribe pressured the government to cut corners and the government willingly agreed, working around the clock to issue a decision that normally takes 15 months in less than two days."
The judge denied the request on the grounds that the documents were protected by attorney-client privilege.
Schmit vows the case is "far from over."
Similar Guides On This Topic