DC Lottery Approves Sports Betting Regulations, Will Begin Taking License Applications in Coming Weeks
Posted on: September 1, 2019, 04:50h.
Last updated on: September 1, 2019, 09:38h.
Sports fans in Washington, DC are one step closer to being able to wager legally on games after the District of Columbia Lottery announced Friday it had formally approved sports betting regulations.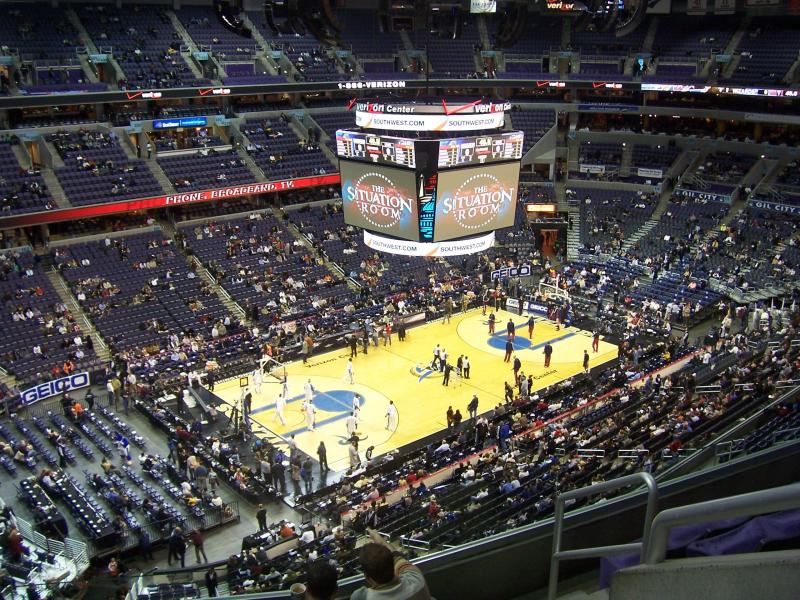 Nicole Jordan, the director of marketing and communications, told Casino.org that the application process for those wanting sportsbook licenses will open in a "couple of weeks." Besides the Lottery, which has a contract with Intralot to run its sports betting operations, licensed sportsbooks will be able to operate in DC's four major sports arenas and stadiums, as well as in other businesses, such as hotels, bars, and restaurants outside of a two-block radius from the sports complexes.
No establishment within a two-block radius of a stadium will be eligible to apply for a license.
Two types of licenses will be available, a provisional license and a full license. The provisional license is for an operator that's already established in a market and seeking the same type of license in DC.
It's about a 30-day review process for us," she said. "So, they'll be able after that process, if they are accepted, they'll be able to start opening their sportsbooks."
The provisional license will allow experienced books a six-month window, with the possibility of a six-month extension, to operate while their full application proceeds through the review system. It doesn't automatically grant the full license. If a provisional licensee is denied the full license, they must stop operations immediately, according to the lottery's regulations.
According to the DC Lottery, a sportsbook operator will need to be in at least one of the following jurisdictions for a provisional license: Delaware, Mississippi, Nevada, New Jersey, Pennsylvania, Rhode Island, West Virginia, and the Canadian province British Columbia. Tribal casino experience in Mississippi will also be considered.
The Licensing Process
The license fee for the four sports venues, considered a Class A license, will be $500,000. The license for other local establishments, called a Class B license, will cost $100,000. The application fee for either of those is cut by 75 percent if the applicant is a joint venture with a certified small, disadvantaged, or resident-owned business serving as the majority stakeholder.
Management service providers (MSP) must pay $10,000 for a license.
According to the regulations, an MSP license "permits an independent entity affiliated with a licensed Operator (Class A or Class B) to conduct sports wagering operations on its behalf at its licensed location."
The Class A and B sports betting licenses will run for five years, and renewals will be $250,000 and $50,000, respectively, in DC. MSP licenses will need to be renewed annually at a cost of $2,000. Both Class A and B licensees will be able to offer mobile, but with geographic restrictions. Class A mobile betting can only take place within two blocks of the venue, and Class B mobile betting must take place inside the licensed facility.
Several sportsbooks have expressed an interest in operating in DC, according to the feedback the lottery received from its draft regulations. Among those that commented on the rules were DraftKings, MGM Resorts International, and William Hill US.
It appears that the Class A and B licensees will get a head start, as the lottery does not expect to offer its city-wide platform, including its mobile app, until January. Lottery retailers wanting to offer sports betting mist apply for a two-year license that costs $5,000 per location. Renewals will cost $2,000.
In addition to the license fees, DC will also levy a 10 percent tax on gross revenue.
Lottery Open to Syndicates
The Class B licensing process will allow for chains to be able to offer the same sportsbook at multiple locations. That would also work for a concept Washington attorney Jeff Ifrah is trying to push, where 10 local establishments could form a syndicate.
Ifrah, who did not return a Casino.org request for comment, told The Washington Post last month the plan would allow smaller bars and restaurants in DC to share expenses, which would make it easier to offer sports betting to their customers.
"They could share services, which I think is what they're speaking of, but they would need a separate license for each location," Jordan said.